Adventurous Couple's Guide: Soufriere, Saint Lucia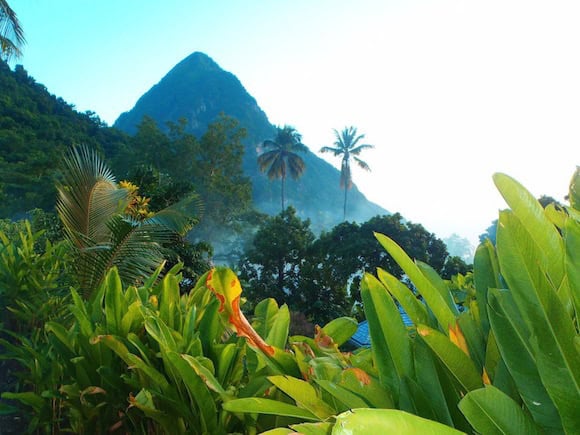 While Saint Lucia is often touted as a romantic destination to head with your beau and relax on the beach, the Caribbean island has much to offer the more active and adventurous couple. After exploring the destination's west coast with my boyfriend, I learned exactly how to mix romance with adventure. To help you and your partner get your heart rate up in more ways than one, here is the adventurous couple's guide to Saint Lucia.
One quick note before we dive in. While this guide is focused on romantic travel, St. Lucia is also one of the best Caribbean islands for solo travel and many of the below activities are also fun if you're traveling alone!
Homebase: Soufriere
Mike and I began our stay in Saint Lucia in the town of Soufriere, which is located inside a volcano. While you can't really tell you're inside except for in certain areas, you'll definitely be hit by the overwhelming odor of sulfur, which is where the town gets its name. Founded by the French, there are still many old estates still around that you can visit with a tour including Mourne Coubaril,
Fond Doux Estate
, and the Soufriere Estate, each home to special attractions worth checking out. Just south of the town are the famous Pitons, two volcanic plugs in a World Heritage Site. There are many lookout points from the town, the best being at
Jalousie Plantation
.
Stay
While a bit pricey, I highly recommend
Jalousie Plantation
(soon to be called Sugar Beach Resort). Spread across more than 100 acres of tropical rainforest, the resort features the only white sand beach in the area. Mike and I stayed in one of their luxury villas, where we had our butler, two-person shower the size of my bedroom and, the best part, our own personal infinity pool on our deck with prime views of both Pitons. This is where we stayed, drinking our complimentary Chairman's Reserve rum and watching the sunset behind the mountains (shown above). This is also a great place to mix adventure with romance. One of our favorite parts of the trip was indulging in a couple's massage at their
Rainforest Spa
. The spa is located directly in the rainforest, and incorporates the surroundings into the structure. Spa-goers walk down a wooden ramp passing beautiful thatched huts and babbling brooks. Their signature oil is coconut, although you can change it to suit your needs. The couples' room was partially open, and I was able to glance out to see the lush flora. After our massage, Mike and I took a dip in their watsu pool, which was attached to the massage room. If you want to get your heart rate back up, head down to their onsite beach, where you can partake in complimentary water sports including windsurfing, sailing, kayaking, hobiecats, pedalos or snorkeling. On land, guests can enjoy tennis, pool and beach volleyball. If you're really feeling adventurous, Jalousie has an onsite PADI certified dive center, allowing you to scuba dive in the deepest harbor in the Caribbean at 300 to 400 feet. Rates for Jalousie Plantation range from $300 to $1,540 per night in low season (summer) depending on the room, to $800 to $2,650 per night during high season (winter).
Eat And Drink
While your hotel has delicious offerings, heading into town will give you a look into how the local's eat. Mike and I had a taxi driver show us the favorite eateries of the locals, which included:
Water Front De Bell View: This is a great place for cheap Creole food, friendly service and excellent views of the sea and Pitons.
La Petit Peak: This was our favorite, as it had a very cozy atmosphere with locals watching cricket on television and great waterside views of the Pitons.
Skippers: This bar is where locals go for an after-work drink.
Cheaperz: As the name implies, this place serves cheap drinks like $2 Piton beers.
Do
There are so many fun
things to do in St. Lucia
, specifically in Soufriere. While you could easily fill your time in Soufriere relaxing and playing at Jalousie, the area has much to offer the active and adventurous couple.
Spend An Afternoon At Mourne Coubaril Estate
Mourne Coubaril Estate offers a great mix of relaxation and adventure. This estate is the Devaux family's only piece of land that remained in the hands of the family for over 200 years, and is said to be the only St. Lucian estate to remain in one family for so long. While still a cultural and historical site, the plantation has made some exciting enhancements like, for example, their onsite zipline. The excursion includes eight lines, awarding views of Petit Piton, the Caribbean Sea and the town as you zip through coconut trees and over lakes. The excursion lasts about one hour and is $69. After the adventure, you can relax by taking a romantic stroll through the onsite gardens or take a tour of the plantation, learning about cocoa production, sugar cane juice production and seeing replicas of local stick huts from over 200 years ago. You can also sample some Lucian cuisine at the rustic restaurant buffet, which serves local foods like Ground Provisions, Calypso rice, jerk chicken and tuna with green banana.
Hike Gros Piton Before Relaxing At Sulfur Springs Park
Gros Piton is a challenging four-mile round trip hike, which takes you from 600 feet at the trail head to 2,600 feet at the summit. The entrance fee for this excursion is about $30, and you are required to have a guide. After you've completed your hike, unwind at Sulfur Springs Park (shown above), a public park that costs $5 to use the baths. Temperatures are at 100 degrees Fahrenheit, and you can spend 30 minutes enjoying the mineral waters curative properties.
Hike Through Volcanic Activity Before Strolling Through The Diamond Falls Botanical Gardens
As previously mentioned, Soufriere is a town that lays inside of a volcano. To really see the activity, you can visit the Soufriere Volcanic Centre. Located in a depression formed 300,000 years ago, this area is the focus of most of the volcanic activity. The volcano itself is 7.5 miles in diameter, and 12 kilometers squared. In some areas, the smoke and bubbling water is 340 degree Fahrenheit, and during a full moon, gravity can lead the geysers to erupt. While you'll smell a strong odor of sulfur, don't be alarmed, as an absence of it means the volcano will soon erupt. After taking a tour, you can hike up a paved trail for an aerial view. For some post-tour romance, take a stroll with your partner through the Diamond Falls Botanical Gardens. It's located on Soufriere Estate, however, it has been transformed from a working plantation to a major heritage site with nature trails, mineral baths, gardens, an estate house, an onsite restaurant and, the main attraction, Diamond Falls (shown above). Through our travels Mike and I have visited many botanical gardens; however, we were both in agreement that this was, by far, the best. Exotic plants that look like crab claws and cat tails, tropical flowers, Japanese gardens and charming lawn ornaments make this place interesting yet romantic. And if you're in need of a relaxing dip, head over to the mineral pools.
Adventure Tours
Remember, no matter where you are on the island, you and your beau can book an adventure tour, such as:
Scuba Diving
Hiking Mount Gimmie, Saint Lucia's Highest Point (3,117 feet) Horseback Ride 'n' Swim Rainforest Ziplining ATV Riding Waterfall Cycling Deep Sea Sport Fishing Snuba (a mixture of scuba diving and snorkeling) Hiking The Pitons Tropical Jeep Safari Mount Primard Segway Adventure Sunset Segway Adventure On Beach Dolphin And Whale Watching Underwater Hiking/Sea Trekking
Have you ever visited Soufriere in Saint Lucia?
*Disclosure: My trip to Saint Lucia was sponsored by the Saint Lucia Tourism Board. I was not required to post about this trip and was not compensated for this post. All opinions are my own.
Bonus Saint Lucia Travel Resources
BodyHoliday: An Amazing St. Lucia Wellness Retreat For Solo Travelers
How To Have An Amazing Solo Stay At Jade Mountain Resort In St. Lucia
6 Secret Beaches In Saint Lucia
Adventurous Couple's Guide To Marisule, Castries & Rodney Bay In Saint Lucia
3 Romantic Saint Lucia Hotels That Aren't Sandals
3 Best Luxury Caribbean Wellness Retreats & Resorts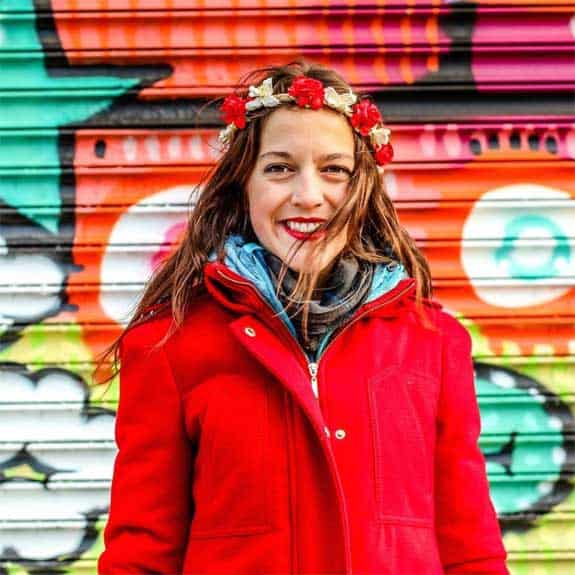 Hi, I'm Jessie on a journey!
I'm a conscious solo traveler on a mission to take you beyond the guidebook to inspire you to live your best life through travel. Come join me!
Want to live your best life through travel?
Subscribe for FREE access to my library of fun blogging worksheets and learn how to get paid to travel more!