Japan Travel: 5 Reasons to Visit Taketomi Island
While many people
traveling to Japan
have heard of places like Tokyo and Kyoto, one lesser-known but worthwhile destination is
Taketomi Island
. Located in Okinawa, the island features a rich culture unlike anywhere else in Japan. Best of all, it's easy to visit. From Tokyo, you can fly Japan Transocean Air to Ishigaki Remote Island Airport (ISG). Visitors can then take a 10-minute boat ride to Taketomi Island. To enlighten you further on this unique destination, here are five reasons to visit Taketomi Island.
1. It's A Heritage-Listed Village
The village on Taketomi Island is heritage-listed and features a small but strong community that is still very much like it was since its birth. Because the island is tiny with only 323 inhabitants, it has been able to preserve its culture and keep the village working in a traditional manner. You'll notice all the buildings along the coral-made streets have the same appearance—one-story with red-tiled roofs, narrow coral and sand roads and coral boundaries lining the yards. Additionally, shiisas, or lion guardians, sit on top of the villas to protect the inhabitants. Taketomi Island is actually said to be the only Okinawan island to successfully preserve the ancient architectural culture.
2. It Has Luxurious Yet Cultural Accommodations
HOSHINOYA Okinawa
is a luxurious yet traditional accommodation with a layout designed to resemble Taketomi's heritage-listed village. You won't even need to leave the property to experience traditional culture. Guests sleep in ryokan villas with tatami mats, futon beds, locally sourced herbs and oversized tubs for traditional tea baths and shoji sliding wood doors with paper screens. You'll enter around a hinpun, or stone blockade that wards off evil spirits and allows gods to enter through their own special entrance. The resort offers an array of on-site and off-site cultural activities, a restaurant serving Okinawan delicacies and a spa featuring treatments that incorporate ancient curative methods and local ingredients.
3. It Has A Rich Culture
On Taketomi Island, don't expect any gimmicky tours or flashy attractions. Your experiences are all based on the local culture. Enjoy Ti-nu Deep Breathing under the stars, a traditional sanshin (Japanese banjo-like instrument) concert, Yonna Deep Breathing on the beach, learning the art of weaving at the local mingeikan, exploring the village on a traditional buffalo cart ride and creating handicrafts made of shell ginger. Visitors can also browse the Yugafukan Museum, a free-to-enter arts and culture museum located directly across from the port. If you stay at
HOSHINOYA Okinawa
, all your activities can be arranged for you through their concierge.
4. It Has World-Class Diving & Unusual Beaches
Taketomi is home to some of the world's most unusual beaches as well as best diving. The beaches of Kaijihama on the southwestern coast and Aiyaruhama on the eastern coast feature star-shaped sand, which is actually made up of fossils of thousands of tiny crustaceans. Along with being one of only two places in Japan to offer this unusual sand—Iriomote Island in Okinawa is the other—Taketomi is also home to some excellent diving. There is a reason the island's roads are made of coral—because the island is surrounded by colourful coral reefs. Additionally, snorkellers can enjoy Misashi Beach, full of butterfly fish, white-spotted parrotfish, clownfish and vibrant coral.
5. It Serves Life-Enhancing Food
Yes, you read that right. Okinawans are said to live longer than any other population on Earth, often to over the age of 100. Not only that, but it is typical to see locals well into their 80s and 90s riding bikes, dancing, sweeping the streets and taking care of themselves. The secret is their diet of locally sourced ingredients and meals that are high in fruits, vegetables, seafood and high-quality meats but low in calories. Sample Rafute, pork ribs that have been simmered for hours in fish broth and rice malt liquor to remove the fat but keep the flavor, often served atop soba noodles. There's also Goya Champuru, a combination of bitter melon (goya), egg, tofu, vegetables and thinly sliced pork. Remember, not only is
the food on Taketomi delicious
, it can also add years to your life. *This post originally appeared on Travel + Escape
Have you visited Taketomi Island in Japan? Please share your experience in the comments below.
Also Check Out:
Must-Have Travel Essentials For Your Next Trip
My Favorite Culinary Experiences From Around The World
Tasty Travels: Learning To Make Soba Noodles From Scratch In Japan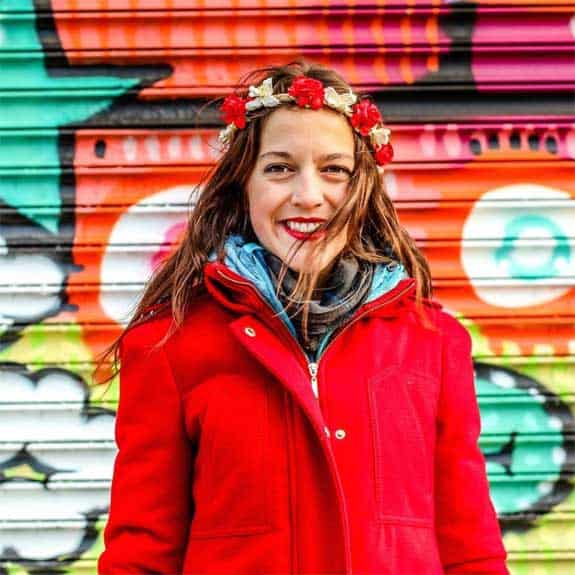 Hi, I'm Jessie on a journey!
I'm a conscious solo traveler on a mission to take you beyond the guidebook to inspire you to live your best life through travel. Come join me!
Want to live your best life through travel?
Subscribe for FREE access to my library of fun blogging worksheets and learn how to get paid to travel more!