Not Another Historical Petra Article
Let me start by saying this is not another post about the Nabatean history of Petra or how about how the UNESCO World Heritage Site was once the capital of the Nabatean Kingdom and an important hub on the trade routes that linked the east and the west. You already know that.
And if you don't, there are hundreds of articles already posted that will tell you all about it.
Instead, I'm here to tell you that Jordan's most iconic archaeological and historical site is actually a haven for adventure travelers.
No Jordan travel guide would be complete without mentioning Petra, one of the most important Middle East tourist sites.
Petra isn't like most archeological sites. The scenery is constantly changing, and with over 800 individual ornate and interesting monuments there is much to explore.
What's interesting about Petra is you don't need to stay on the designated path to take in the sites. In fact, the site is home to numerous scenic trails, which you can enjoy through challenging treks or an adventurous donkey ride.
When I went hiking in Petra my companions and I chose to take on the trek that leads to the Monastery viewpoint. Once you ascend the [what feels like] thousands of stairs to get to the top, you can choose between an array of lookout points.
While signs will point you to the "view of the end of the world," "all places from here" and the "west bank border," we chose to check out the "best viewpoint" (so says the sign). After climbing to the top, I can honestly say I agree.
Not only are there numerous vantage points of the Monastery, but also of the surrounding landscape. Moreover, a vacant cave provided the perfect setting for some silhouette shots.
But don't let me tell you, see for yourself in the hiking in a Petra photo essay below.
Featured image via agreen.
*My trip to Jordan was sponsored by the Jordan Tourism Board. I was not required to write this post nor was I compensated in any way. All opinions are my own.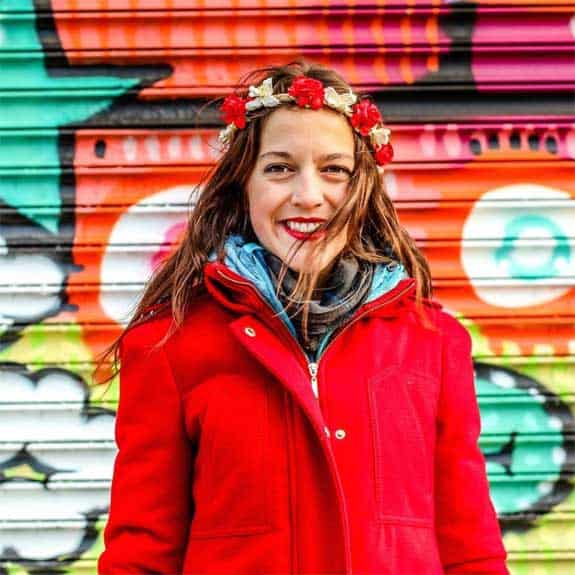 Hi, I'm Jessie on a journey!
I'm a conscious solo traveler on a mission to take you beyond the guidebook to inspire you to live your best life through travel. Come join me!
Want to live your best life through travel?
Subscribe for FREE access to my library of fun blogging worksheets and learn how to get paid to travel more!