From Solo To Sidekicks: Notes On My Central America Group Travel Experience
This post is part of a multi-story series based on my latest trip with Intrepid Travel. Here is the trip link. 
I'm not going to lie; when Intrepid Travel first invited me to experience their 17-day Way to San Jose Tour — which began with some Guatemala travel before heading through Honduras and Nicaragua and ending in Costa Rica — I was hesitant.
It's not that the tour didn't seem exciting or that I had anything against Intrepid — I'd actually used them in my early 20s before I was a blogger and had a great experience; it was that I wasn't sure how I'd feel traveling with an organized group when I'd become so accustomed to traveling solo.
Would I feel trapped into activities I wasn't really into? Would I have sufficient alone time? Would I get along with everyone?
Spoiler alert: I had so much fun I almost paid a $500 change fee to spend one extra day with the group, crying and sputtering when I had to leave everyone to go to the airport. This video pretty much sums up my happiness.
This is my introductory post to my new blog series, Way to San Jose, where I detail some of my favorite adventures from the journey, like summiting an active volcano in Nicaragua, playing in paradise while traveling Honduras, and white water rafting in Costa Rica — all highlights of traveling Central America.
I'd also like to take this time to talk about why I loved my trip so much, as well as who might and might not like this style of travel.
While I'm still very much a solo traveler, I can definitely see myself sprinkling a few Intrepid trips into my yearly travel schedule. Here's why.
1. Strong Bonds
It took a mere day for my group to go from strangers to family.
As in, teasing-inside-jokes-sharing-food-wrestling-summiting-mountains-nonstop-laughing-bite-my-butt (cough cough Tim)-family. I happily gave up sleep in exchange for late nights out and numerous daily adventures.
There were many times I felt more like myself with these people than I did with friends I'd had for years.
2. Ease Of Travel
I think the main draw of a group trip is that there's almost no planning needed on the traveler's part.
Your destinations and transfers are all sorted for you, so there's no need to wake up early to hit the bus station for times and tickets or figure out the best way to cross a border and change money.
Javier, our guide, handled this all for us, which was definitely a nice stress relief on the road.
3. A Local Guide
Intrepid's policy is that all guides should be a local of one of the destinations visited on the trip.
As the founder of the Responsible Travel & Tourism Collective (#RTTC) I really value the hiring of local guides — seriously, don't book tour companies who don't abide by this policy, as both your experience and the ability to support the local economy are compromised.
Javier was knowledgeable about all of the places visited and knew the activities like the back of his hand. Best of all, we got to hang out with his local friends in each city we visited, which is always a treat as getting to know the local people is the best part of travel, at least in my opinion.
4. Responsible Tourism
Intrepid not only hires local guides and works with local businesses and transportation companies, but they've been making a slew of changes in the past years to make their products more responsible.
Some of these changes include eliminating elephant trekking, not supporting animal experiences that involve hand-feeding/touching, investing in renewable energy in the communities they visit, promoting cross-cultural experiences, offering an intro sheet to the local language (although I think carrying a pocket dictionary is still be helpful), operating under a Leave No Trace philosophy, partnering with local nonprofits to try to address real local problems (instead of assuming they know what's best), and starting the nonprofit Intrepid Foundation.
5. Special Experiences
Some of the experiences I had I knew I'd be signing on for before the Way to San Jose Trip even began, like summiting Conception Volcano in Nicaragua and white water rafting in Costa Rica; however, there were a number of offbeat activities I had no clue even existed, and that I likely wouldn't have found out about or been able to book without a local guide.
The first was a beach barbecue under the stars on Roatan Island, Honduras. While visitors can visit Half Moon Bay Beach during the day for a lunch barbecue, Javier was able to coax the chef into doing a special evening barbecue for us, which was amazing (especially when paired with the generously poured Cuba Libre we'd pre-concocted).
Another was a day spent at the Laguna Beach Club outside of Granada, Nicaragua, which for less than $8 gave us access to swimming, kayaking, and paddle boarding in the uber blue volcano-hugged Apoyo Crater Lake.
6. Flexibility
I typically enjoy planning a trip without making plans.
While a group trip means your daily transfers and destinations are planned, Javier kept the itinerary loose, making suggestions for activities and meals and planning optional group outings but not forcing anything on anyone.
Intrepid Travel has different trip styles, with Basix, the bottom-tier style I was on, being a cheaper base price with mid-range accommodations and not including meals or activities so you can plan as you go.
It's essentially an unbundled fare trip, as you'll pay only for what you use/do. There's also Original and Comfort for those wanting more inclusions and luxury.
7. Group Spontaneity
There are certain spontaneous adventures you can only have while traveling solo, and there are those that happen more naturally in a group.
Together my group of nine was like a Think Tank of great (and stupid but fun) ideas, never a dull moment to be had.
Whether bounding down insane water slides, having late night dock parties, creating new dance moves, having water fights, finding dirty beach cabanas while sipping margaritas in paper cups, seeing who could shove their hands in their mouths the farthest, doing our best Kentucky Fried Wat Wat impressions…okay, I'll stop there before this gets awkward.
8. Confidence With Others
I love traveling solo; however, there are certain activities that aren't as fun — or safe — as when you're in a group.
Take summiting Conception Volcano when visiting Nicaragua, for example. This was the hardest thing physically I've ever done, and I'm not sure I would have finished if not for Tim, Eric, and Javier acting as my cheerleaders and offering to carry my pack.
Moreover, even if I had finished on my own I definitely wouldn't have felt the same elation that comes with a giant group hug followed by a victory dance to Rihanna.
Central America also isn't the best for walking alone at night, so having others watching my back after heading home from our nightly dance outings was a welcome change from my normal routine.
Who WOULDN'T Benefit From An Intrepid Tour?
While I absolutely loved my Way to San Jose Tour, a group trip may not be for everyone, at least all of the time. The main issue I would say would be for those who find themselves never wanting to settle on a set plan and changing their minds a lot.
For example, there was an attractive rafting instructor I met on the trip who invited me rafting with him in La Fortuna; however, I had to decline because the group was catching a bus to San Jose that day. If I'd been traveling solo I would have extended my La Fortuna stay.
That being said I had a blast in the capital with my group, so I wasn't exactly upset. Just think about if you're okay giving up last-minute changes in destination.
Also, note that the Way to San Jose Tour, in particular, is more suited to adventure travelers and backpackers than luxury or family travelers.
Packing List:
This will obviously vary by trip — and you should leave some space for a few finds in destination — but for the Way to San Jose Trip specifically I packed the following, including link recommendations:
For more posts from my Way to San Jose trip, click here. Bonus: Get 25% off last minute deals with Intrepid Travel by clicking here.
*My trip to Central America was hosted by Intrepid Travel. I was not compensated nor required to write this post. As always, all opinions are 100% my own.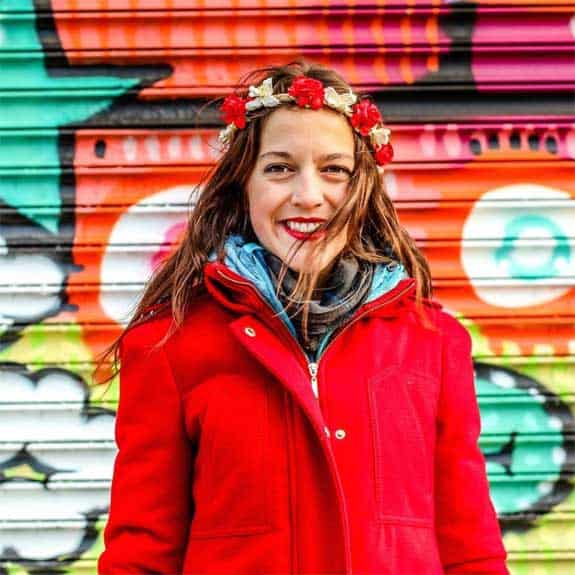 Hi, I'm Jessie on a journey!
I'm a conscious solo traveler on a mission to take you beyond the guidebook to inspire you to live your best life through travel. Come join me!
Want to live your best life through travel?
Subscribe for FREE access to my library of fun blogging worksheets and learn how to get paid to travel more!