How To Combine Social Good With Ecuador Culture In A Glass [Giveaway Inside!]

By Sofía Estrella of Wanku, the sponsors of this post. Featured image courtesy of suxco/Pixabay.
Fact: On Earth there are more than 150 countries, over 1 million cities, and greater than 7 billion people. With so many cultures, it's a beautiful thing to share our traditions, beliefs and lifestyles with each other to create a more open-minded world.
But how do we share our local cultures with people that are thousands of miles away?
It's actually not as hard as you may think. In fact, one tasty drink called Wanku is passionate about sharing Ecuadorian culture with the world, while also helping local farmers.
**GIVEAWAY ALERT** Enter to win 1, 3 or 6 months of Wanku drink, free! 3 winners in total. See entry details at the bottom of this post!
Helping Ecuador Culture & The Community
Wanku was founded by three young men — Juan Giraldo, José Torres and Nicolás Estrella. Their goal: to help small farmers from Chuquiribamba, a southern region rich with Ecuador culture. Local farmers in Chuquiribamba are hard-working and passionate about preserving nature. And while very thankful for what they have in life, many struggle with low incomes.
Take for example Miguel Tambo, a 55-year-old Chuquiribamba farmer tilling the land since the age of 20. His belief: that preserving nature is the future of humanity. But despite his hard work and noble goals, Miguel often lacks the means to get his products to local markets to be sold. The result is that he's forced to sell his goods to intermediaries at a tenth of the normal price.
As a consequence of issues like this, both the hardworking people of Chuquiribamba and their families must learn to survive with less than $50 USD per month.
The Solution
This is where Wanku comes in, creating a sustainable value chain where they purchase their product ingredients directly from farmer's at a Fair Trade price. This way, they can improve quality of life in Chuquiribamba.
But how exactly do they do it?
Well, there is an ancient traditional beverage called horchata from Loja, the region Chuquiribamba resides in. Known for being both delicious and healthy, it's believed to be an evolution of a drink brought to Ecuador by the Spanish during colonial times.
Explains Wanku co-founder Juan Giraldo, "Local people say one reason horchata is considered an important beverage is because it's often very hard for people to travel to big cities for medicine or doctors. Horchata is known for treating stomach and digestive problems. Local people know that horchata has a lot of health benefits for the body. People in this region of Ecuador are known for living more than 100 years. They say that horchata is one of the reasons for their healthy lives and longevity."
It's important to note it's not the same as the Mexican version containing rice milk laced with vanilla and cinnamon. Instead, the beverage is a blend of water with 20+ different herbs and flowers. Some of these include black and white basils, mint, oregano, lemongrass, linseed, starflowers and more. To sweeten, organic cane sugar and stevia are added, with a bit of lemon juice for acidity.
Says Giraldo, "We've tried our best to replicate the traditional horchata recipe that farmer Don Miguel shared with us. We just reduced the amount sweetener they usually use to meet customer preferences."
Sharing Traditions With The World
Wanku has now bottled the beverage to share Ecuador culture with the world — while also providing Chuquiribamba farmers with additional revenue. Making a positive change is what motivates Wanku's team to work.
Notes Giraldo, "It is amazing how one action can make a difference in a community and impact the world. It is wonderful how the traditions of a culture can be known worldwide simply by sharing a beverage."
By the way, if you're wondering what the word "Wanku" means, it's a word from Quechua, the most widely spoken language of indigenous people from the Central Andes Mountains. Wanku means "conjunto" in Spanish, which could be translated as "together" in English.
It's fitting not only based on the brand's mission, but also horchata's recipe itself. Explains Giraldo, "Horchata is a 'wanku' of medicinal herbs and flowers. The ingredients have to be blend together to get the drink."
Get Involved
Wanku is about to launch this beverage through a crowdfunding campaign. What they need now is help spreadin the word.  Go to livewanku.com to subscribe. Share their initiative with your friends and let everybody know about people like Miguel Tambo.
Through their crowdfunding campaign, Wanku hopes to achieve three main goals:
1. Ramp up production. Says co-founder Juan Giraldo, "We'll be able to bring Wanku to the US, thus increasing our production. As production increases we can create better livelihoods for farmers."
2. Create an agricultural cooperative to support local farmers. This will give farmers access to credit, increasing their bargaining power against intermediaries.
3. Jump-start Wanku Foundation. The Foundation seeks to provide farmers with tools and knowledge in modern agricultural techniques. Additionally, it will work with the cooperative to help ensure quality standards.
Win Wanku For FREE
Want to try Wanku for yourself — for free? Take a few seconds to enter the giveaway below to potentially win one of the following:
1st Prize: 6 months of free Wanku supply (1 case of 12 bottles per month – delivered)
2nd Prize: 3 months of free Wanku supply (1 case of 12 bottles per month – delivered)
3rd Prize: 1 month of Wanku supply (1 case – delivered)
*The giveaway is open to US-residents only. You must be 18 years or older to enter.
a Rafflecopter giveaway
What is your favorite way to learn about Ecuador culture, as well as other cultures, when far away?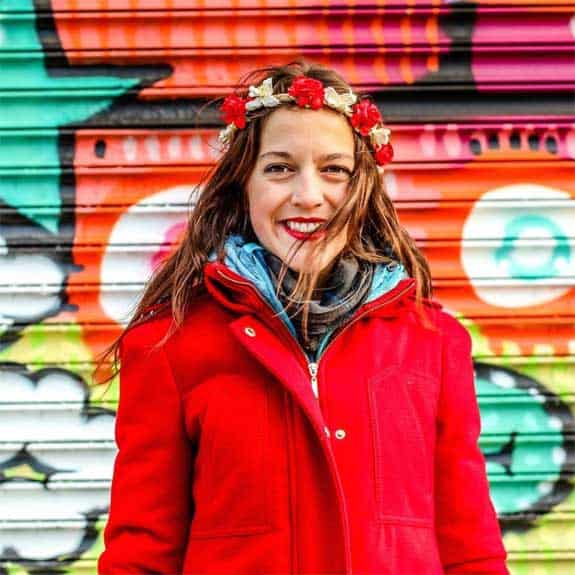 Hi, I'm Jessie on a journey!
I'm a conscious solo traveler on a mission to take you beyond the guidebook to inspire you to live your best life through travel. Come join me!
Want to live your best life through travel?
Subscribe for FREE access to my library of fun blogging worksheets and learn how to get paid to travel more!