Best Galapagos Islands Itinerary: M/Y Passion Yacht Luxury Cruise + Puerto Ayora
*A big thanks to Andando Tours for sponsoring my trip to the Galápagos Islands! This post contains affiliate links, meaning if a purchase is made I make a commission, at no additional cost to you. Thank you for supporting Jessie on a Journey.
It takes a lot of research to plan the best Galápagos Islands itinerary, but as soon as the wheels of our plane touch down on Baltra Island, Andy (my fiance) and I know we've made the right decision in coming here.
After paying our $100/each entrance fee and going through customs, we hop on the Lobito Bus to begin making our way to Puerto Ayora on the nearby Santa Cruz Island.
This is where we'll be spending two nights before boarding the M/Y Passion, a luxury Galápagos cruise operated in partnership with the environmental organization WildAid that would be taking us to some of the more remote parts of the archipelago that cannot be visited on a day trip.
Andy and I chat excitedly about the upcoming cruise as the public bus makes its way through the scenic landscape, passing salt bushes, prickly pear cactus, and Palo Santo trees.
The road twists in every direction, making sense only to the locals, until the Itabaca Canal and ferry pier come into view. As soon as those bright turquoise Galápagos waters are within eyesight the passengers all let out a collective "wow!".
Stepping off the bus, our cameras are immediately out, shutters clicking rapidly as we all spy a sea lion hamming it up for the tourists.
I think he's done this before.
Psst – Don't forget to pin this post for later!
I'm officially in the Galápagos Islands, a land that only 500 years ago the Bishop of Panama — as well as pirates, looters, and explorers — deemed a horrifying hell on earth.
Thanks to naturalist Charles Darwin, whose visit in the 1930s inspired his book "The Origin of Species," the world now realizes the importance this place holds; not just for teaching us about adaptation, but also about how beautiful a place can be when you truly respect the environment and use tourism as a method of helping to protect Mother Nature, not trample on her for profit.
After a quick $1 ferry ride to the Santa Cruz port and a $25 taxi ride to Puerto Ayora, we reach our home for the next two nights.
Psst, before reading further, make sure to grab my FREE printable Galapagos cruise packing list by clicking here or the graphic below. You'll first opt in to my free Ultimate Travel Planning Kit, which is full of complimentary resources, including the packing list.
How Were The Galápagos Islands Formed?
Before diving into my Galapagos travel experience, I want to take a moment to dive into the formation of the islands.
There is a reason the BBC produced a documentary about the destination called Born of Fire.
Straddling the equator, the islands formed over millions of years on top of a geologic feature called a hot spot.
Here, hot molten rock rises through the mantle and towards the Earth's crust.
Once lava exits the earth, the surrounding rock or water causes the lava to harden and creates a volcanic island.
Over the course of millions of years, tectonic plates move over the hot spot. Espanola, the oldest of the islands, has shifted to the southeast.
The islands of Fernandina, as well as Isabela in the west, are positioned almost directly over the hot spot, making them the largest and most active volcanic islands of the group.
These islands sit where four cool and warm ocean currents meet, creating diverse landscapes with both tropical and temperate climates perfectly positioned to catch many of the floating animals the Galapagos is known for today.
And yes, I said "floating animals". You'll see what I mean soon.
Endemic Species In The Galápagos
This unique environment — or should I say environments, as each island has its own flora and fauna not found anywhere else — has led to what truly makes the Galápagos Islands special:
The number of endemic species only found in the Galápagos Islands. This archipelago has one of the highest levels of endemic species in the world.
Actually, according to Galapagos.org, approximately 80% of the land birds, 97% of the reptiles and land mammals, and over 30% of the plants found on the islands are endemic.
To reach the Galápagos Islands, each endemic animal that we find there today took its own path, journeying from as close as mainland Ecuador and South America (like the iguanas and tortoises) and as far away as Antarctica (like Galapagos penguins).
By the way, this is why you'll find so many birds, reptiles and aquatic wildlife in the Galápagos and very few mammals.
The journey to these islands is long and harsh, and once you reach the Galápagos there isn't much offered in terms of a comfortable habitat to those who arrive.
The endemic animals that exist today have had to adapt. Again, Darwin.
Iguanas learning how to swim, 13 species of finches descended from a common ancestor, island sub-species of giant Galápagos tortoises; it's all incredibly fascinating, and a huge reason to visit this destination.
A visit to the Galápagos Islands is not only a trip to an eco-friendly paradise; it's also educational in the best kind of way, as you'll see in this post. By the end, you'll realize why the archipelago should be mentioned in every Ecuador travel guide.
Psst, before reading further check out my travel video on Puerto Ayora and our incredible Las Bachas + North Seymour Island day trip
Exploring Puerto Ayora, Santa Cruz (Pre-Cruise Itinerary)
Back to the trip:
Our taxi driver points us down a small pedestrian-only street where we find our Puerto Ayora accommodation, the Ikala Hotel. 
This relaxing property has a great location on a car-free section of street that's less than a five-minute walk to the Puerto Ayora pier.
In terms of sustainability, the hotel uses solar energy to heat water and for garden lighting, and it has a robust recycling program.
Moreover, their rooftop restaurant offers beautiful views as well as one of the best hotel breakfasts I've ever had.
Andy and I relax by the pool for a bit, sipping local La Endemica Galápagos beer, before heading out to explore the many things to do in Puerto Ayora.
About a two-minute water taxi away are two popular swimming spots, the calm Playa los Alemanes (German Beach) and the Las Grietas cliff jumping area.
While walking along a shaded path to reach these spots, we pass an iguana nesting area and spend some time playing "Where's Waldo Iguana" as the lizards camouflage well into the volcanic rock.
On the way back, we stop for two-for-one cocktails at the al fresco Angermeyer Waterfront Inn. Their eatery sits right on the beautiful Academy Bay, and we watch the passing boats, even catching sight of the M/Y Passion, which we'll be boarding in just a few days.
That night, dinner is on the lively Charles Binford Street. Where the street intersects with Baltra Avenue there is a pedestrian-only section lined with al fresco seafood restaurants showcasing the day's fresh catch on tables outside.
For $25 we get a massive seafood platter for two and chat with two travelers from Holland in the lively communal setting.
It's a delicious taste of local culture in touristy Puerto Ayora.
A Puerto Ayora Day Trip To North Seymour Island
The next day, a tour bus picks us up at our hotel around 8am, driving the 40 minutes back to the Itabaca Canal for a three-minute panga ride to our vessel for the day.
First stop:
Las Bachas, a soft white sand beach on the northern coast of Santa Cruz Island featuring azure waters and volcanic rock teeming with wildlife.
The name comes from the barges left behind on Baltra Island by the American Army after WWII. Two of these barges made their way to this beach, and the word "barge" was misheard as "bachas," which actually means "potholes."
After walking along the sand, watching pelicans dive into azure waters and iguanas and Sally Lightfoot crabs rest in volcanic rock, we come upon a brackish pond where a lone flamingo is wading for crustaceans.
Suddenly, an iguana begins moving along the shoreline.
This is only the beginning of our wildlife spotting for the day, as after some snorkeling we hop back on board for a seafood lunch and head to the main attraction for the day, North Seymour Island.
North Seymour is one of the main birding islands of the Galápagos, which is immediately apparent by the uncountable amount of seabirds flying above the volcanic coastline.
As we take in views of surrounding volcanos and islands, a land iguana suddenly appears, walking slowly among the volcanic rock.
"That's a land iguana, a very special sight to see this quickly into arriving," says Johan. "It's believed that iguanas came here on a raft from the mainland. Some learned to swim, and others, the land iguanas, did not."
Our group follows the marked path, careful to only walk where there is sand so we don't disturb any nesting birds or animal habitats.
While you could probably finish the North Seymour Island trail in less than 30 minutes, it takes us an hour and a half as we stop to take so many photos — and that is only because that is all the time we are allowed.
This is because only so many people are allowed at each Galápagos visiting site at a time to ensure the birds do not get too stressed.
A few visual highlights:
Two blue-footed boobies kissing. The color of their feet comes from their diet. Moreover, the bluer the feet the healthier the bird — and the more attractive they are to a potential mate.
Male frigate birds puffing out their red balloon chests. This is how they attract a mate. The bigger the balloon, the better!
Baby frigate birds. They are so fuzzy and cute!

A mama sea lion nursing its baby.

By the way, there are no seals in the Galápagos Islands. Only sea lions and fur seals — which, despite the name, are closely related to the Galápagos sea lion. They're equally adorable, though they have a number of notable differences. For instance, sea lions have external ears while seals have internal ears. The fur seals look somewhat like water bears, too.
North Seymour Island is a small place with a lot to see — and a lot to learn about, for sure.
WildAid's M/Y Passion Cruise
On the morning of our M/Y Passion cruise, we wake up super early and excited.
Today, we'll be boarding a luxury 14-passenger yacht to embark on a five-day journey through the Galápagos Islands, reaching remote places not possible to visit without a cruise.
Our ship, the M/Y Passion, is rated as one of the top luxury ships in the Galapagos. It's particularly special as it's affiliated with WildAid, an environmental nonprofit working to reduce the demand for wildlife products and ending the illegal wildlife trade.
As someone who is passionate about responsible travel and working with sustainable tourism companies, I love that I can explore a dream destination while also knowing I'm supporting WildAid's mission.
How exactly?
Andando Tours & Angermeyer Cruises teamed up with WildAid to help protect the Galápagos Marine Reserve — mainly from illegal fishing, a problem that's destroying local reefs, upsetting entire marine ecosystems, and decimating aquatic animal populations like sea cucumbers and sharks, both of which are highly sought after for their use in Chinese cuisine.
To support these efforts, $100 USD per passenger is donated to WildAid on each cruise, and a charter is donated to be auctioned at the nonprofit's annual gala.
"The M/Y Passion is the only ship in the Galápagos that has that kind of agreement with an NGO," explains Yokasta Calderon, the PR & Marketing Coordinator for Andando Tours. "People like American actress Bo Derek have been on board and she is really supporting the cause as she is an ambassador of WildAid. Additionally, we design special departures focused on photography, geology, bird watching, and more for dedicated groups to really immerse themselves in the Galápagos."
The M/Y Passion Luxury Cruise Experience
"Welcome aboard! Champagne?"
It's my first time on a yacht. And as the glass of bubbly is handed to me along with a refreshing towel, I know it will be an experience I can get used to.
Robert Christen, our amazing naturalist guide for the trip, gives us a tour of the M/Y Passion ship, instructing everyone to take off their shoes.
"The ship is carpeted, so you can go barefoot or wear your socks."
I absolutely love this rule, as it really makes it feel like you're staying at a friend's home — if that friend were extremely wealthy and had a crew that outnumbered the guests.
As you can see in this ship tour video, the boat features many places to explore:
My favorites:
The top-deck Jacuzzi, the living room full of comfortable couches and books, and the dining room, where delicious three-course meals keep our small group of seven passengers more than adequately nourished.
This is important because each day of our Galápagos Islands cruise is chock full of incredible outdoor activities.
M/Y Passion Galapagos Cruise Video
Now, before I share about the experience any further, I want to give you the chance to watch it:
Get a preview of the cruise experience in the video above!
Then, continue reading
M/Y Passion Day #1: In Search Of Galápagos Sea Turtles At Galeta Tortuga Negra (Black Turtle Cove)
After a delicious three-course lunch featuring some of the tastiest grilled chicken I've ever had, our group hops into a panga boat to see what wildlife we can spot among the mangroves of Black Turtle Cove.
There is a lot to see, from birds like blue-footed boobies — which can dive-bomb into the water for food at up to 60mph — to great blue herons. Wildly, these birds have been spotted eating baby sharks and marine iguanas.
Magnificent Frigate birds, yellow warblers, and spotted eagle rays are also visible, as well as rare sightings of baby hammerhead sharks and whitetip sharks sleeping close to the boat.
The highlight of the afternoon, though, is seeing the many Pacific green sea turtles bobbing their heads out of the water and even mating.
Speaking of mating, did you know it takes these creatures over 25 years to reach sexual maturity?
That's just one fact that makes these turtles so fascinating. I can't believe it when Robert tells us they can sleep underwater for up to five hours — which is pretty wild to consider as they need air to breathe.
One of the most important things to understand about sea turtles, though, is the threats to them — mainly bycatch, habitat loss, poaching, and climate change.
Right now almost all species of sea turtles are classified as Endangered, so it's important to learn about and respect these animals; bonus if you can put your money toward initiatives that help save them, which supporting WildAid does.
When we arrive back to the ship two hours later, a platter of homemade chicken nuggets and mini BLT sandwiches is waiting alongside fresh watermelon juice.
We enjoy the pre-dinner snack while watching the sunset over the stunning landscape. Aboard the M/Y Passion, this will become a nightly ritual we come to savor in more ways than one.
It was only Day #1 of the cruise and we've already seen so much.
M/Y Passion Day #2: Exploring Genovesa Island, A Galápagos Seabird Watching Paradise Inside A Volcano
Bird-Watching On Genovesa Island
The next day offers even more wildlife sightings as we visit one of the major bird islands of the Galápagos:
Genovesa Island — aka "Booby Island".
This remote uninhabited island — only reachable by cruise as it takes about seven hours to sail there — sits on Darwin Bay inside a submerged volcanic crater. It's an unusual sight, as lava slopes rise up from the water to form an almost complete circle that also hugs Genovesa.
Another interesting facet:
This atypically-shaped island is home to the world's largest colony of red-footed boobies.
We see these beautiful creatures up close during a morning walk from Darwin Bay Beach.
The trail here is only 1.5-kilometers (~0.9 miles) round-trip, but introduces us to an endless array of Galápagos birds:
Swallow-tailed gulls, storm petrels, yellow-crowned night herons, frigate birds, and an array of boobies old and young.
What is funny is that while to humans the boobies look relatively similar, to them mating with another booby type would be "like a giraffe and an elephant having a baby," according to Robert.
The male frigate birds are stunning with puffed out red balloon throats, which offer their partners a comfortable pillow to rest on after intercourse.
Very sweet!
Actually, frigates are jerks.
Notes Robert, along with stealing food from other birds, frigates —for no reason at all — will grab booby eggs and chicks and drop them from the sky, killing them.
Lessons Learned From Galápagos Wildlife
Learning about the birds is fascinating, as is learning from them, as the wildlife in the Galápagos offers numerous lessons for humans.
Many of the endemic species in the Galápagos Islands actually traveled to the islands from other places via ocean currents, like the Galápagos sea lion (related to California sea lions) and the Galápagos Penguins (related to penguins from Antarctica).
And they've learned to adapt to the harsh climates of the Galápagos.
Take the marine iguana, for instance, the only aquatic lizard in the world.
They actually came to the Galápagos as land iguanas on a natural raft, with a number of them learning to swim and dive for nutrient-rich algae, adapting over time.
To ensure they don't ingest too much salt while diving in seawater, they also have the ability to filter and sneeze out the salt — literally!
It is quite a sight and one you'll likely get to see up close when visiting the Galápagos Islands.
Galápagos Snorkeling & Kayaking In Darwin Bay
Speaking of marine, after our nature walk our group puts on wet suits to snorkel along the rugged coast of Genovesa in Darwin Bay.
While you can apparently see sharks sometimes, we don't, though are graced with the underwater beauty of passing rays, parrotfish, and yellowtail sturgeon.
While lunch aboard the M/Y Passion is filling, as usual, we work off the calories while kayaking along the inner walls of the caldera in search of Galápagos sea lions and Galápagos fur seals.
As my kayak paddle skims the water, I notice a flipper break the surface.
A sea lion is swimming alongside the boat playing with us while their friends and family look on from the rock wall.
Hiking Up El Barranco (Prince Philip's Steps)
Genovesa's volcanic rock wall holds other treasures, too, like Prince Philip's Steps, a set of uneven lava rock steps leading up to the top of the volcano caldera.
Stepping off the steps, looking out over the landscape and bay from 82 feet high, it's obvious we're currently in one of the most isolated places in the Galápagos.
The land is made of dried lava, cracked to create homes for storm petrels who need to hide out from the short-eared owls that hunt them.
Our walk switches between open-air and forests of fragrant Palo Santo trees — which locals use as a natural insect repellent.
Along the way, Galápagos doves, Darwin finches, Magnificent Frigates, and marine iguanas come out to greet us, as do the many boobies that inhabit the island — particularly the Nazca boobies, named after the tectonic plate the islands sit on and who have a breeding colony here.
Nazca boobies are only found on Genovesa, Española, and Fernandina, as they prefer cliffs and crevices over flat open spaces, which blue-footed boobies prefer.
These beautiful birds, which look like they're wearing a mask — or possibly a hooded onesie — practice a startling morbid practice:
Obligate siblicide.
Female Nazca boobies lay two eggs during breeding season — though only one usually lives, as the older sibling, typically, will kill the younger one, though sometimes the younger one will kill the older one, particularly if it's healthier.
This is true even if there isn't a shortage of food.
One way this happens:
The older Nazca booby sibling will push their younger sibling out of the guano ring made by the parents.
The baby Nazcas are not to leave the ring, or else the parents will no longer care for them. This also means that if one sibling pushes the other out, they know they'll get all of the food and attention.
Basically, having two chicks is really just a matter of natural insurance.
Wild.
Suddenly, Robert signs for us to stop walking.
"Let's try something," he says. "Let's sit in silence for five minutes and just watch everything around that is happening in this beautiful remote place. Because there is a lot going on right before us."
He is right.
M/Y Passion Day #3: Visiting The Remote Uninhabited Islands Of Marchena & Santiago
Chasing Dolphins Along Marchena Island
"You're now getting to experience a Galápagos roller coaster," laughs Robert, as the panga rides rough waves along the coast of Marchena.
This morning we're tracking dolphins. Actually, there are about 30 dolphins taking turns jumping out of the water, as our group hurries to catch up to them.
Unlike the Galápagos birds that are so easily photographed, the constantly-moving dolphins prove more challenging to capture on film.
In our Instagram-obsessed world where if you don't photograph something then it didn't happen, I have to settle for being in the moment.
Luckily, it doesn't feel like settling at all.
A Deepwater Snorkel
While a morning of dolphins is tough to beat, the Galápagos' Santiago Island immediately proves itself as a worthy contender as its stunning lava patterns come into view.
Our first activity for this island is a deep-sea snorkel, showcasing a stunning ecosystem of brain coral and underwater shelves housing tropical fish.
The one caveat:
It is very, very cold.
While I'll admit I lose my breath upon first jumping in, the serenity below the surface helps me forget how cold it is — as does the adorable sea lion that swims up to our group.
And the lava.
Lots and lots of lava.
Lava Hiking On Santiago Island In The Galápagos
In the afternoon, our group hikes the 1.5-kilometer (~0.9-mile) loop over dried pahoehoe lava, leftover from an eruption in 1897.
Actually, Santiago Island itself was formed from a shield volcano — as in, volcanos that sit low with a wide crater and gentle slopes that, from above, look like a warrior's shield.
These volcanos produce fluid lava that can flow for long distances.
While you won't find a lot of wildlife here, what you will find is stunning rope-like patterns and textures embedded into the black lava flow landscape.
It's the type of landscape I'd expect to find on the moon or another planet, with just a few cacti and plants poking up from the ash and serving as a reminder of how resilient nature can be.
It's the views over Sullivan Bay that stretch out toward Bartolomé Island — tomorrow's destination — that remind me where I am.
Watching the sunset over Santiago Island, and seeing the stars while dining al fresco on a traditional Ecuadorian barbecue (parrillada), also take me back to planet Earth, albeit one of its more otherworldly parts.
M/Y Passion Day #4: Penguins, Sea Lions & Sharks (Oh my!) On Bartolomé Island
Scenic Hiking On Bartolome Island In The Galápagos
On Day #4 of the cruise, we hike on the Bartolome Island, which is home to the most photographed site in the Galápagos — Pinnacle Rock.
In my opinion, this island also has the best views of the entire trip, as you'll see in a few moments.
The hike entails walking up 373 wooden steps to reach one of the few lighthouses in the Galápagos, passing volcanic rock mounds, lava cacti, and lava lizards along the way.
We also learn about lava formations.
Bartolome is in what would be the equivalent of the teenage years of its ecosystem life.
Activity from a now dormant volcano created the barren landscape of ash and igneous rock. The only plants living on the island — such as the lava cactus or the grey Tiquilia — are known as pioneer plants because they are the first plants to take root in the recently formed ground.
As roots grow larger the hard rock breaks apart, and once the plants die they will decompose.
Over time, these processes will create a soft soil ground in which larger plants can take root in.
While there are numerous viewpoints to stop at, the highlight is at the top, where a 360-degree vista awaits.
From here, it's possible to see the volcanos Daphne Major and Daphne Minor, as well as the islands of Santa Cruz, Baltra, Pinzon, and Rabida.
Panga Search For Penguins
Another reason I love Day #4 of the M/Y Passion cruise:
It's the day my life officially becomes complete, as I see a Galápagos penguin in the wild.
Scratch that.
I see 13 Galápagos penguins swimming in a pack hunting for fish.
Robert is excited. "This is really special! I've never seen this many together!"
We maneuver the panga alongside the penguins and come to a giant rock surrounded by water.
Here one penguin stands on top of the rock and another is in the water, trying to reach their friend.
It's like a penguin love story, as the one on the rock seems to direct the other on how to get up, though he fails countless times, plunging back into the water.
You can watch the love story unfold here in this short YouTube video I created:
Best Galápagos Snorkeling Of The Trip
Our next activity is snorkeling.
This is one instance where we really experience the benefits of a small cruise vs a larger one.
Because we are only seven people we can be flexible, and we move the time of our snorkel up slightly to increase our chances of spending time in the water with these little guys.
I've never put on a wet suit so fast.
By the time we're in the water with our masks and fins, the penguin that had been struggling before is now on the rock, and our group cheers audibly despite having mouthpieces in.
We move to another snorkeling spot, this time coming face-to-face with a sea lion.
Despite being so large, the sea lion twirls and glides in the water gracefully.
Whitetip sharks, schools of colorful fish, bright starfish, and giant underwater shelves and corals brimming with aquatic life help make this my favorite snorkeling experience of the Galapagos trip, possibly my life.
Hiking With Iguanas At Dragon Hill Galápagos On Santa Cruz Island
A hot bath, giant lunch, and onboard conservation talk fill the three-hour journey to Santa Cruz Island, where we set out on an afternoon hike at Dragon Hill, named after the many "dragons" — aka land iguanas — that live there.
These beautiful creatures are huge and yellow, at least on Santa Cruz, and blend into the arid landscape of dry brush and towering cacti.
You really need to keep your eyes peeled to spot them, but when you do you'll be graced by the presence of one of the most fascinating animals in the world.
While they haven't learned to swim like the marine iguanas, they've learned to adapt in their own ways.
Actually, they have a special relationship with Darwin finches, who sit on their backs and eat the ticks from between their scales.
A viewpoint along the trail showcases islands and sea on one side and the Santa Cruz Highlands on the other — providing a glimpse into tomorrow's excursion.
The trail also introduces the group to surprise sights like a brackish lagoon with flamingos searching for food, as well as a small pristine beach lapping up azure waters.
I wouldn't expect to see these diverse landscapes all in one place, but in the Galápagos — where otherworldly landscapes and wildlife found nowhere else on earth abound — anything is possible.
Back onboard we retreat to the upper bar, the usual platters of canapés waiting.
We order cocktails and dive into smoked fish and cream cheese crostini as well as skewers of tomato, olive, and cheese while reflecting on the day.
It's become a typical pre-dinner ritual, though today it's a bit different, being the last night we'd all be together.
It's funny how people that were strangers just a few days ago can suddenly feel like family, and I will genuinely be sad to not wake up and walk up the soft carpet steps of the ship to the breakfast table and find everyone smiling over eggs, waffles, and tortillas.
That night, Captain Mario gives a farewell speech, and we all go around in a circle and share what we're thankful for.
Personally, the incredible hospitality aboard the M/Y Passion combined with incredible Galápagos-only experiences — and getting to experience this magical place in a luxurious yet sustainable fashion — was unforgettable.
And as a solo traveler, getting to do it all with my fiancé and create truly incredible memories is something I'll cherish forever.
M/Y Passion Day #5: Exploring Lava Tunnels & Giant Galápagos Tortoises In The Santa Cruz Highlands
Before we leave the Galápagos for good we've got one more cruise excursion:
Visiting El Chato Reserve in the Santa Cruz Highlands to see giant Galápagos tortoises in their natural habitat.
"If you come to the Galápagos and you haven't seen a giant tortoise, you really haven't been to the Galápagos," smiles Robert.
And it's true.
These "giant monsters" — as Darwin called them — are actually what the islands are named after. "Galapago" is an old Spanish word for "tortoise."
They are slow and gentle, grazing on and moving with local vegetation, traveling huge distances for this.
In fact, according to the BBC, the tortoises are known as the "gardeners of the Galapagos," spreading seeds, light rays and even insects for birds to eat as they move through plants.
In short, without these tortoises the Galápagos would be a very different place than what we see today.
But you won't find the Galápagos tortoise everywhere. Actually, you won't even find them all over Santa Cruz Island, at least not in large numbers.
Where you will find them is the Santa Cruz Highlands, particularly at El Chato, which is wetter and showcases more dense vegetation than the rest of the island.
Our tour group begins at the El Chato visitor center. Here we get a fascinating introduction to the tortoises, as well as a truly unique experience:
Trying on actual tortoise shells.
As the males can weigh over 500 pounds, this is no simple task.
I have to essentially get into plank position and inch my way backward, lowering myself to the ground.
Once the shell is on top of me I can barely move, making it difficult to imagine how tortoises can travel such great distances, let alone mate.
Something else fascinating:
What can be seen fused to the shell; a spine and ribs.
According to Robert, while the tortoises can't feel if you touch the shell plates (scutes), they can feel it when you touch the indentations between the plates. When you see a ring in these plates it denotes a growth spurt, meaning the older the turtle is the more rings it will usually have.
Walking on a dirt path from the visitor center, we immediately see tortoises on both sides.
That is, until we come to another highlight of El Chato:
The lava tunnel.
"Welcome to one of the lava tunnels here in the Galápagos," says Robert, as our group dips underground into a dark tube. "We have thousands of them here across the islands, but there are only a few open to the public. Aside for the stairs that you just walked down, this lava tunnel is 100% natural."
According to Robert, it was formed from a magma chamber.
"You have to imagine a bubble with lots of magma, lots of gasses and a lot of pressure," explains Robert. "Now a magma chamber will release pressure when it has too much and eventually the magma flow starts."
The shape in which the tunnel forms, and whether you can walk inside of it, depends on gravity and viscosity. In this case, the sides of the flow, the coolest spots, began to solidify. Then the upper parts will also slowly solidify until they meet — creating the shape we see but with the lava still flowing on the inside.
Our amazing Galápagos guide Robert Christen explains how the lava tunnel at El Chato is formed
When we emerge from the lava tunnel, we walk just a bit more before stumbling upon loads of giant Galápagos tortoises — one of the most fascinating creatures on the planet.
Just a few more fun tortoise facts:
The oldest recorded Galápagos tortoise is said to have lived over 170 years. These creatures regularly live to be over 100 years old.
They can go for a year without food or water. Sadly, this is also what made them such a great nutrient source for past pirates and explorers, as they could be easily stored onboard and eaten (or thrown overboard) later.
Galápagos tortoises have created a number of mutually-beneficial partnerships with other animals. For instance, finches will eat ticks and parasites off of the tortoise.
When two adult male tortoises want to mate with a female, they will stretch their necks to assert dominance. The tortoise with the longer neck will get the mate. Imagine if humans used this method? It's also worth noting, though, that tortoises with shorter necks have been found trying to mate with other males — and even boulders!
Yes, these creatures are intriguing.
And, as mentioned above, they are extremely important to the Galápagos.
As the trip comes to a close, I reflect on how lucky I am to visit such a remote, special place.
The Galápagos Islands won't be here forever.
Some of these islands — which are always changing — have already become submerged under the Pacific Ocean.
And the rest will eventually follow suit.
Our world is always evolving. The Galápagos Islands prove this.
And if you want to learn how to treat our world better while immersing yourself in one of her most unique destinations, a visit to this spectacular island chain is a must.
Also, note that the Galápagos will likely be raising its entry fee in the near future, so the sooner you can visit, the better.
Galápagos Cruise vs Traveling Overland
After arriving early and doing a few days of overland travel before the cruise — and also "backpacking" the islands by ferry in the past — here are my thoughts:
Yes, you can save money by using the ferry to get around and booking day tours, but it isn't a ton when you look at the cost of excursions alongside hotels and food — all of which are included in a cruise price.
For instance, the day tour to Las Bachas Beach and North Seymour Island was $239 per person (including lunch) plus alcohol, tips, and wetsuit rental ($5/person). Additionally, our hotel was $270 per night (including breakfast and filtered water) and we spent about $30 each total on lunch and dinner each day (again, not including alcohol or tips).
On the other hand, our 5-day WildAid M/Y Passion cruise cost $3,750 per person — plus alcohol and tips — and offered a much more luxurious experience that also allowed us to reach remote places in the Galápagos that aren't accessible by day tour.
After each activity, we'd be back on the ship, Diego waiting with refreshing towels and Roberto holding a tray of fresh juice.
Gabriel would take and hang out wet suits or life jackets, and we'd head back to our rooms to relax — comfortable bathroom and toilet included!
Hint:
On day tours the bathroom with its tiny pump toilet is not ideal if you get stomach issues. If you have a sensitive stomach when traveling you will definitely appreciate the cruise.
Looking at the example above, this means that Andy and I spent about $405 each on a day we booked a tour without a cruise, and about $750 each on a day we were on the cruise, with more food, excursions, and gear included in the latter.
Is the Galápagos cruise more expensive than an overland trip?
Yes.
But in my opinion, you're already spending a nice chunk of change just to get to the Galápagos Islands.
You might as well see and do as much as possible when you arrive.
Note that you can also book a 4-day M/Y Passion cruise through Andando Tours, which is $2,600+, and an 8-day cruise, which is $5,700+.
Building on this, for the best Galápagos itinerary possible, I recommend spending a few nights on land and then going on the cruise.
This allows you to experience some local culture and put your money directly into the local community on land, and then see some of the more remote islands on a cruise.
Keep in mind that in the Galápagos the cruise industry is more regulated than the land-based tourism industry, which is growing rapidly due to inexpensive hotels and hostels popping up, so the idea of what is more eco-friendly is much different here than in other destinations.
Here is more information on why booking a cruise is the best way to see the Galápagos.
Sustainable Tourism In The Galápagos Islands
Here's the deal:
It is possible to change the world with your passport and use tourism as a tool for empowering communities.
Yes, you want to try to limit your footprint, but that doesn't mean you need to limit your trip's positive impact.
When it comes to sustainable tourism in the Galápagos Islands, I think it's important to first consider the unique challenges that face the destination. Some of these include:
Overfishing, particularly illegal commercial fishing boats trolling the waters and quickly scooping up thousands of fish — including endangered species.

Ecosystem degradation from elements like climate change, deforestation, and pollution…
…as well as the introduction of invasive species, which is another challenge faced by this archipelago that threatens its large number of endemic species.
It's also worth noting that the actions of early explorers and pirates caused many issues that are still felt today, such as nearly wiping out the Galápagos tortoise population.
Okay, so how can tourism help?
First, there are the simple actions you can take, like packing a reusable water bottle to help reduce plastic waste — I love this collapsible one — as well as taking shorter showers, and turning off lights and unplugging gadgets when you leave your hotel room.
I think the best way to travel the Galápagos responsibly, though, is to really consider how you spend your money.
Choose local restaurants, hotels, and operators that keep the money in the community. Support companies that work in or donate to conservation tourism.
Always do your research before booking. Avoid purchasing unethical souvenirs made with animal parts like sea turtle shells. Consider traveling during low seasons — in the Galápagos, those are May to June and September and October — to lessen the impact of humans on the ecosystem.
Support local conversation and social good initiatives with your time, skills and/or money.
While there are people who say humans should leave the Galápagos, Robert notes that the archipelago would cease to exist without human intervention and the many sustainability projects taking place there.
And as a tourist, you have the power to support those.
Packing For the Galápagos Islands
Here are a few essentials you'll definitely want to pack for your trip to the Galápagos:
For the full Galápagos packing list, click here.
You'll be prompted to opt in for access to my free Ultimate Travel Planning Kit, which includes a printable Galápagos Islands packing PDF.
Is there anything you'd add to this best Galápagos Islands itinerary?
Have you experienced the M/Y Passion Yacht luxury cruise or explored the many things to do in Puerto Ayora?
Note: While I tried to put as many Galápagos photos as possible in this post, I just can't fit them all. For more Galápagos wildlife and landscapes, make sure to follow me on Instagram here.
Enjoyed this post? Pin it for later!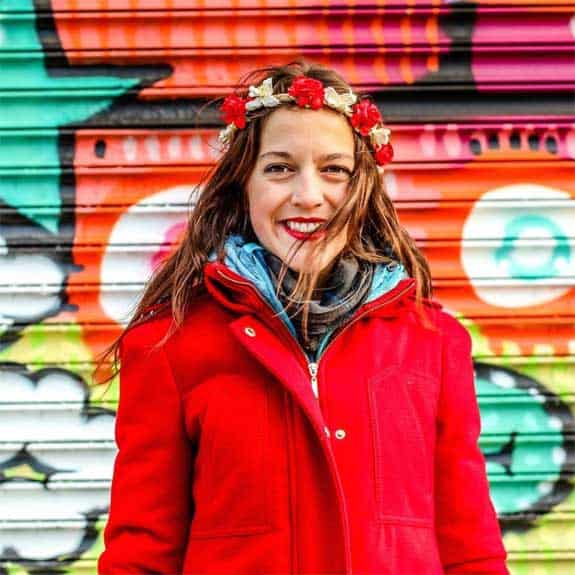 Hi, I'm Jessie on a journey!
I'm a conscious solo traveler on a mission to take you beyond the guidebook to inspire you to live your best life through travel. Come join me!
Want to live your best life through travel?
Subscribe for FREE access to my library of fun blogging worksheets and learn how to get paid to travel more!