Top Booze Experiences In Puerto Rico
By Jessie Festa. My trip to Puerto Rico was sponsored by Starwood. All opinions are my own.
Puerto Rico is one of the top drinking destinations in the world. From, the islands are filled with interesting options for a tipsy vacation. To help you plan your itinerary, here are my picks for top Puerto Rico drinking experiences.
Tip:
If you're looking to hire a local guide, Melani Daniels is knowledgeable and fun, and can tailor a walking or biking tour to your interests (like booze!).
During my walking tour of Old San Juan, she had me interested the entire time with jokes, captivating stories and an excursion that featured a range of experiences.
Mojito-Making At Airenumo
At Restaurante Airenumo (Luna street, Tanca corner #102) in Old San Juan, Puerto Rico, you can learn the art of "Mojito" making. Puerto Rico is the Rum Capital of the World.
Not only is it home to numerous distilleries — including Bacardi, the world's largest — but it's also where molasses, a main ingredient in rum, is grown. Moreover, laws in Puerto Rico state that rums must be aged in oak barrels for at least one year, leading to a higher quality product.
Airenumo staff will set you up with fresh mint and lime, 1.5 ounces of local Don Q Cristal and club soda.
You'll first muddle the mint and lime. Next, you'll add your sweetener, which can be basic simple syrup or a flavored syrup of tamarind, passionfruit or guava for some local flavor and fill the mixing tin with ice. Pour in your rum and then pour the entire concoction into a glass, topping it with soda water.
Pour the mixture back in the tin and then back into the glass for extra mixing. Enjoy! Airenumo also serves up delicious Caribbean and Spanish-inspired cuisine, which can enhance the local experience.
Rum Distillery Touring
No trip to Puerto Rico would be complete without touring at least one of their many distilleries, especially as Puerto Rico is the Rum Capital of the World. By law, rum made in Puerto Rico must be aged in oak barrels for a minimum of one year, leading to a higher quality product.
Moreover, molasses is made in Puerto Rico, so the ingredients that go into the spirit are fresh and local. You'll find the world's largest rum distillery, Bacardi, in Cataño, Puerto Rico. Bacardi offers a free trolley tour of the facilities that includes a complimentary rum cocktail.
Another popular distillery experience can be found at Serrallés Castle, where the local favorite Don Q Rum is made.
You'll tour an elegant Spanish revival mansion in Ponce, seeing how Puerto Rico's first family of rum lived in the 1900s. After the tour make sure to visit the gift shop, where you can purchase a high-quality bottle of Don Q. And while Ron del Barrilito doesn't offer organized tours, you can visit the factory during business hours and buy some small-batch rums.
Puerto Rico is also home to a number of breweries and wineries worth checking, some of which include Old Harbor Brewery, Compañía Cervecera de Puerto Rico, Magna Special Craft, and Bodegas Andreu Solé Vineyard and Winery.
Local Rum Tasting At Casa Don Q
Also located in Old San Juan, Casa Don Q isn't your average museum.
In fact, it's not only free for visitors to enter and peruse the exhibits on Puerto Rico's rum history, rum ingredients and Don Quixote himself, but also to sample the rums.
Don Q is the rum-of-choice for most locals, despite the fact Bacardi is also in Puerto Rico. Technically it's one sample per person (you can choose which Don Q rum you'd like to try) or a mixed drink made with the rum; however, if you're friendly with the bartenders they'll usually allow you two or three.
Sampling Cocktails Crafted By The Country's Leading Mixologist
One top booze experience in Puerto Rico is sampling cocktails from the mixologist of the National Culinary Team of Puerto Rico, Roberto Rodríguez.
While the team sometimes hosts events throughout the country doing cocktail and meal pairings, you can also find Rodríguez at Restaurante Al Sur where he bartends.
Ask for a "Refreshing Passion," which won first place in the tourism board's 2013 rum cocktail competition.
The drink features Don Q Pasión, orange juice, cucumber, cilantro, soda water and slices or orange and lime. Some of the other award-winning cocktails you can sample include the "Tamarind Hill" made with rum, tamarind and rosemary; a "Lolita" crafted with Don Q Pasión, Don Q Limon, guava, pineapple, cranberry and grapefruit with a cava float; and a "Sunrise" made with Don Q Pasión, Grey Goose vodka, homemade lime soda and cranberry.
Sunset Sip On Vieques Island
At the W Retreat & Spa – Vieques Island they offer a unique drink experience not just for guests, but for anyone on the island.
Each evening at sunset the property hosts a Sunset Sip event where they offer a complimentary cocktail of the day — many of which feature ingredients from their organic farm.
It's a great way to explore island culture through the palate while enjoying a beautiful beach-side sunset.
Some cocktails you may sample include the "Vieques Fresh" crafted with gin or vodka, Martini Bianco, ginger ale, lime juice, mint, cucumber and simple syrup; the "El Boriqua" featuring local Don Q Silver rum, Passoa, passion fruit juice, lime juice and simple syrup; or the "Metropolitan" made with rye, grapefruit, raspberry and basil, to name a few.
Champagne Sabering At The St. Regis Bahia Beach Resort, Puerto Rico
At 6pm every evening, guests of the St. Regis Bahia Beach Resort, Puerto Rico, are invited to watch a Champagne sabering. During the ritual, which takes place outside for prime views of the beach, a sommelier uses an extremely sharp knife to uncork a bottle of Champagne. Following the ritual complimentary glasses are handed out.
The Champagne sabering isn't the only worthwhile booze experience at the St. Regis. Along with having a bar of fine single malt whiskeys, rare scotches and craft cocktails, patrons can sample local flavor through their signature "Encanto Bloody Mary" made with local ingredients.
As the Bloody Mary was invented at the St. Regis in New York, each property features their own unique take on the cocktail. The "Encanto Bloody Mary" features Puerto Rican aji picante, olives stuffed with plantains and a glass rimmed with crushed plantains.
A Tasting Menu And Wine Pairing At Fern by Jean-Georges Vongerichten
I've experienced myriad excellent tasting menus in my life, but Fern by Jean-Georges Vongerichten is by far the best I've experienced to date.
The restaurant is located upstairs in the Plantation House of the St. Regis Bahia Beach Resort, Puerto Rico. Dishes that sound simple end up astounding you, and every pairing chosen by the sommelier is spot on (not surprisingly, he's from Italy).
The menu features Caribbean and Asian inspired dishes. For example, a grilled beef tenderloin features gingered shiitakes and a soy caramel emulsion, while a hearty piece of roasted grouper is served with aromatic black beans, avocado and scallions.
My favorite dish from my experience at the restaurant was the black pepper octopus, which is braised for hours before being grilled and is served with sweet onions and aji dulce.
Free Champagne At The Sheraton Puerto Rico Hotel & Casino
The Sheraton Puerto Rico Hotel & Casino is home to San Juan's largest casino, with live entertainment, over 500 slots and 16 gaming tables. This isn't the only reason to frequent the attraction, however, as they also offer a free bottle of Champagne to anyone who checks in on Foursquare three times.
Things To Do When Traveling Solo In Puerto Rico
How To Hike To Charco Prieto Waterfall
Farm-To-Table Dining On Vieques Island
What are your favorite booze experiences in Puerto Rico?
*Featured image courtesy of photomaryke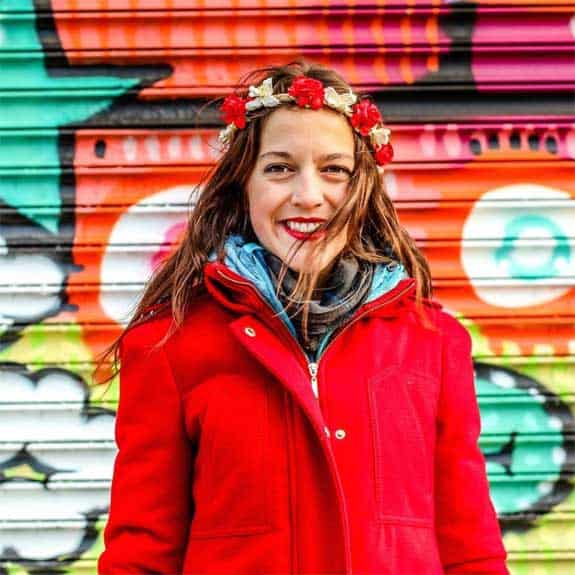 Hi, I'm Jessie on a journey!
I'm a conscious solo traveler on a mission to take you beyond the guidebook to inspire you to live your best life through travel. Come join me!
Want to live your best life through travel?
Subscribe for FREE access to my library of fun blogging worksheets and learn how to get paid to travel more!