Learning To Stand Up Paddle Board In Tobago
*A big thanks to the Trinidad & Tobago Tourism Board for hosting my trip! I was not required to write about the trip, nor was I compensated for this post. All opinions are my own.
Located on the northwest coast of Tobago in the Caribbean, Pigeon Point is one of the island's most beautiful beaches.
Not only can you relax on soft white sand surrounded by glittering palms, snorkel the crystal waters or catch a glass-bottom boat to Buccoo Reef and the Nylon Pool, you can also take part in leisurely and extreme water sports in a beautiful setting.
Pigeon Point is home to Radical Sports, an eco-friendly water sports rental and teaching facility that is almost completely electricity-free.
Visitors exploring Tobago tourism can choose between an array of activities, some of which include kitesurfing, windsurfing, kayaking or stand up paddleboarding (SUP).
During my visit to the beach, I choose to stand up paddleboard, one because I've never tried it and two because there isn't much wind.
The waters are a bit rougher than a still lake but not overly choppy, providing a challenging but manageable learning experience.
Brett, the owner of Radical Sports, gives me a tutorial on how to properly SUP. I'm given a wide board for extra balance, and my paddle is adjusted to be a bit about eight inches higher than my head. While this feels too long standing on sand, you have to remember once you're in the water your paddle will be lower.
The trick to getting on is foot placement.
I place my paddle horizontally across the board before pulling myself onto it and getting on all fours. From there, I use the grip hole used for carrying the board as an indicator of where to place my feet — one on each side with a hip-wide stance, knees slightly bent, and my upper body leaning forward.
I'm standing, but as soon as I begin staring at my feet I lose my balance and fall into the water.
"Look up and focus on the horizon," says Brett. "It will help your balance."
Once I'm standing and again with correct vision placement, I must actually use the paddle. This is probably the most confusing part of SUP. Unlike with kayaking, the scoop in the paddle doesn't actually scoop the water.
For example, when you're paddling forward, the scooped curve will also be facing forward, not scooping the water but pushing it back. Lean forward a bit to dip the paddle into the water and pull back to propel yourself forward. Once the paddle stroke completes the forward to back motion pull it out of the water and repeat.
If you would like to increase your speed, put more of your body and arm strength into the movement. Moreover, if you'd like to do turn you should use a long forward or backward stroke from a stationary position on the side of the SUP board you want to turn toward.
When holding the paddle you will place one hand on top, palm facing down toward the board, and the other about 1/3 down on the upper-middle of the shaft. Which hands you place where will depend on what side you're paddling on. When paddling on the left your right hand will be on top, and when paddling on the right your left hand will be on top.
While some people begin in a kneeling position to get the hang of the sport, Brett advises me the best way to get the hang of SUP is to go all out from the beginning. He's right, as after my one fall it doesn't happen again the entire time.
I stay in the roped off area at Pigeon Point — which keeps boats away from boarders — paddling to the different areas of the beach. It's a powerful feeling, being able to, in essence, walk on water. Bonus: the sport also provides a full-body workout. As boats pass, their wake creates small waves in the water, breaking up the serenity of the setting and the ease of my gliding.
That being said, these ripples guarantee the next time I stand up paddleboard I will be a pro.
When my legs begin to get shaky I sit down on the board and stretch out, turning my paddle to scoop the water as if kayaking. The board proves to be versatile, allowing for a range of activities.
In the postcard setting of Pigeon Point, surrounded by thatched huts, soft sand, and colorful billowing palms, I get to experience the best Tobago has to offer. I recommend you try it, as well.
Need some inspiration?
Here's a taste of the water sports offered at Pigeon Point.
My trip to Trinidad & Tobago was sponsored by the Trinidad & Tobago Tourism Board. I was not required to write about the trip, nor was I compensated for this post. All opinions are my own.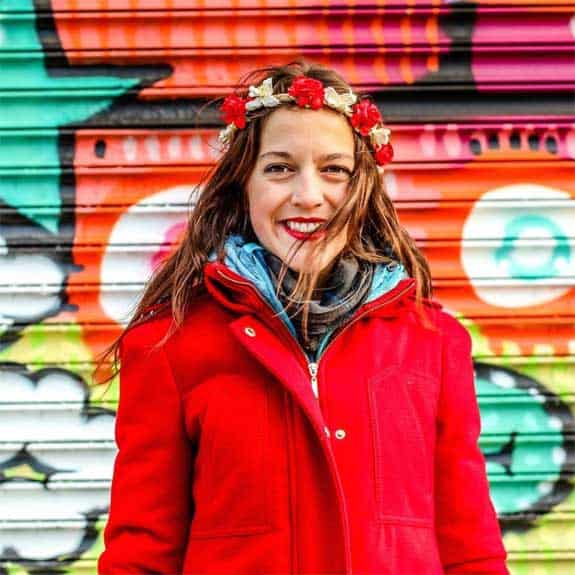 Hi, I'm Jessie on a journey!
I'm a conscious solo traveler on a mission to take you beyond the guidebook to inspire you to live your best life through travel. Come join me!
Want to live your best life through travel?
Subscribe for FREE access to my library of fun blogging worksheets and learn how to get paid to travel more!