Is Technology Ruining Travel?
Asia

and

Europe

. I hadn't even brought a phone or laptop, much less downloaded apps. I went online a couple times a week at local Internet cafes to catch up with family and friends. At all other times, I remained face forward (instead of glued to a screen),

immersing myself in local culture

and interacting with locals. This is a rarity now, as travelers are too busy spending time Instagramming, Picstitching, Google Mapping and iMessaging to really take in what's around them. There are a few major issues I have with

technology

enveloping the travel world so much. First of all, it often takes the adventure out of the experience. There's no chance of getting lost in a new city (one of the best ways to explore it), no possible encounters because you're too wrapped up in your iPhone, and not enough emotional and mental distance between you and your home life to really feel like you've left. There's less chance to be truly enveloped in the local culture through the exchange of pleasantries between locals, the intricacies of the architecture, the smell of a fresh baked baguette from a local bakery. If you're simply following Yelp's recommendations or loading your Twitter feed you deny yourself of the chance of making discoveries of your own. I also believe there is much more to see in a destination than the attractions listed in your guidebook and in travel apps. Experiencing a city is everything from the tiny artisanal bakery to the busker in the park to the man selling newspapers on the corner. It's seeing the way locals go about their daily life, hearing how they order their coffee, taking note of how they dress, seeing a passionate protest, sampling the goods at an unknown market, tasting the street food, watching a local artisan quietly weaving a basket and many other experiences you miss out on when your head is buried in a phone or tablet. This onslaught of technology continues to take us away from the pure nature of feral travel. There was once a time when the journey of a backpacker was all about where the road took them, their organic experiences rather than their plans helping to shape the direction of the trip. Instead of packing light and only bringing the necessities, we're now buying luggage that has special pockets so we can store our i-gadgets. Today, travelers are demanding things faster and more efficiently — which is fine to an extent — but technology has made us harder to please. How can you possibly enjoy a vacation without Wi-Fi? There was a time when this would have been a joke. Wasn't the point of travel to get away and experience a new place without distractions? Today, it seems if we're not distracted from our destination were unhappy. I'm not saying the blending of technology and travel is all bad. There are many innovative apps that can make travel more interesting; however, I think there needs to be more of a balance. I admit that I'm guilty of using technology while traveling due to the nature of my job as a travel blogger, which requires me to work from the road; however, when I'm not working I unplug and experience the destination. Moreover, I'll be the first to admit that the necessity to use social media on the road to promote my blog often leaves me feeling like I'm missing out on truly immersing myself in local culture. There are times when I take completely disconnected trips, and these are the ones where I feel like I'm having a true travel experience.

What's your opinion on the subject? Do you think technology is having a positive or negative impact on travel?

"What are your must have travel apps?" I was currently being interviewed by a weekly radio show focused on travel. I pondered the question. Sure, because I was a travel blogger and traveling was a business for me I used Instagram and Twitter to promote the destinations I would be writing about; however, when it came to using apps to travel better I couldn't think of one I actually used. I thought back to my first few backpacking trips through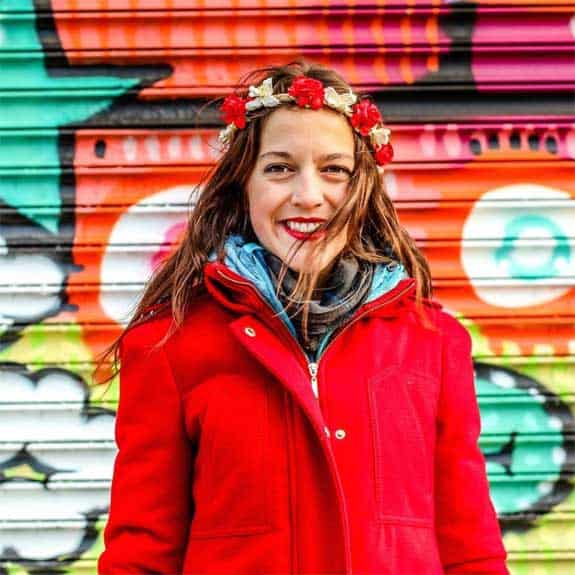 Hi, I'm Jessie on a journey!
I'm a conscious solo traveler on a mission to take you beyond the guidebook to inspire you to live your best life through travel. Come join me!
Want to live your best life through travel?
Subscribe for FREE access to my library of fun blogging worksheets and learn how to get paid to travel more!