5 Ways To Experience Aspen Beyond Skiing
By Andy Pilc
Although it's hard to imagine the resort town of Aspen, Colorado without thinking about celebrities and affluent vacationers gliding down immaculate mountains of snow, there are plenty of other things to do in Aspen. Because of its Rocky Mountain location next to the Roaring Fork River, visitors can enjoy the outdoors all year long. Moreover, Aspen's cultural history allows for new experiences whether it's your first or twentieth time visiting.
Looking for things to do in Aspen beyond skiing? On your next trip, make sure to:
1. Relax In Your Temporary Home Away From Home
Aspen is home to some of the most expensive real estate in the USA, with one-bedroom rental prices touting $2,000 price tags. Luckily, Airbnb can make the trip more affordable while letting you live like a local. A home with floor-to-ceiling windows overlooking the mountains, a quaint log cabin and a downtown studio with private garden-hugged patio are just a few options.
Click here to get $40 off your first Airbnb stay!
2. Wiggle Your Way Through White Water Rapids
If you're visiting Aspen during summer, Blazing Adventures has a rafting tour to suit your needs. Beginners may want to try their Class III Snoshone Raft trip. After getting used to paddling your oar you can choose to initiate the trip downstream, past tumultuous white water rapids. At this point, riders enjoy a scenic ride through the canyon through Class I and Class II rapids. More experienced riders can choose to brave the Numbers Tour down the Arkansas River. On this route, riders and their experienced guide work as a team through Class IV rapids that culminate with a six-foot waterfall drop.
3. Connect With Your Inner Gonzo In Aspen's Oldest Hotel
In 1967, Gonzo Journalist Hunter S. Thompson bought a home in nearby Woody Creek following the release of his first book on the Hell's Angels Motorcycle Gang. In addition to his writings, Thompson was known as a heavy drug and alcohol enthusiast and was known to frequent J-Bar in Main Street's Hotel Jerome. If you aren't in the mood for their orange juice-laced margarita, order a Chivas Regal on the rocks, Thompson's drink of choice. Bartenders at J-Bar report that Thompson would claim the space as his "office." That is to say Thompson would sort his daily mail at the bar, and the property served as the base of Thompson's campaign for city mayor in 1970.
4. Soak In The Scenery At Maroon Bells
The trail head for Maroon Bells offers a variety of trail choices for visitors, all offering views of the most picturesque scenery in Colorado. Make your way through the Aspen groves and along Maroon Creek to find awe-inspiring angles of two of Colorado's 53 "fourteeners." Hikers can choose treks ranging in difficulty and distance, from less than one mile to the longest option Willow Lake Trail, which includes an elevation gain of over 3000 feet.
Photo via the Cooking School of Aspen
5. Have a Dinner Experience At the Cooking School Of Aspen
Instead of competing with fellow tourists for a restaurant reservation, book a class at the Cooking School of Aspen and turn eating into a truly interactive experience. If you feel like getting involved in cooking preparation sign up for a hands-on class where you cook the recipe-de-jour under the watchful eye of a Master Chef. Classes include pasta making, pickling, stocks and sauces, knife skills, mixology, and more. Additionally, you get to enjoy the bounty of your labor with a wine picked out by the school's sommelier.
If you feel like taking a more hands-off approach you can choose to attend a chef demonstration. In these classes a chef and a sommelier work together to keep you entertained, telling stories about the culinary world. Check their calendar for special events, too!
What are your favorite things to do in Aspen beyond skiing?
*This post was sponsored by Luxury Retreats
Essential Information:

Getting There: You can fly into Denver and take the Colorado Mountain Express Shuttle to Aspen. Door-to-door service is about $120. There is also a closer regional airport, Aspen/Pitkin County Airport, five minutes from the resort area.

Getting Around: Aspen is extremely walkable and bikeable. They also have a free bus service.

Aspen Summer Packing: The weather can be hot during the day and at the base of the mountain and chilly at night and on the mountain. Layers will be key. Some essentials I recommend packing for summer:

Further Reading: Check out the Packing Lists section of this site. I also recommend reading Best Aspen Hikes by Colorado Mountain Club Press and In the Spirit of Aspen (Colorado) by Assouline Publishing.
Bonus Colorado Adventure Resources:
Conquering Colorado On A Downhill Mountain Biking Adventure
Epic Adventures In Colorado's Grand County
Conquering My Fear Of Heights At Portland Creek Canyon, Colorado
These Photos Will Make You Want To Hike Vail Mountain Right Now
Pin for later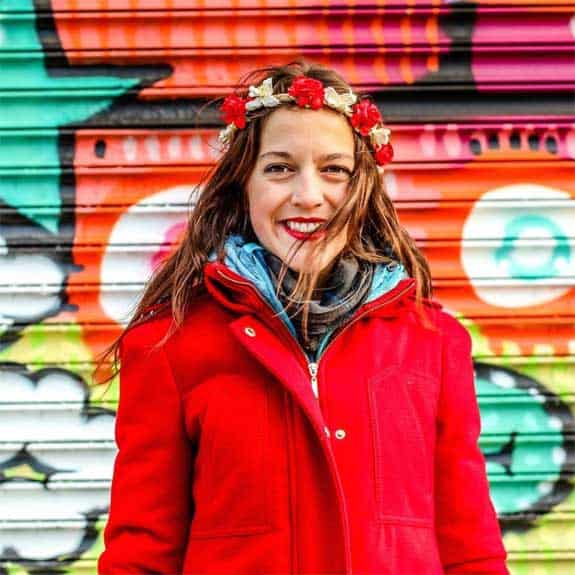 Hi, I'm Jessie on a journey!
I'm a conscious solo traveler on a mission to take you beyond the guidebook to inspire you to live your best life through travel. Come join me!
Want to live your best life through travel?
Subscribe for FREE access to my library of fun blogging worksheets and learn how to get paid to travel more!