Experiencing The World's Best Hostel In Santa Marta, Colombia
trip to Colombia
I will certainly be returning to Santa Marta, for one reason only: Masaya Hostel. Located in Santa Marta's City Center near the water, this hostel literally transports you to a luxury 17th century Colonial architecture estate, with the accommodation built up around a central indoor-outdoor courtyard with in-ground pool, lounge chairs and tropical plants. Each floor offers something different. While on the first you'll find the reception, tour booking and above-mentioned courtyard, the second is where the dorms are located as well as a movie room. The third floor rooftop is where the fun happens, with a communal kitchen, hammocks, a bar and dance floor (tip: Latin dance classes happen here on Wednesdays!), a smaller pool and an awesome elevated "spiderweb" lounge (not the real name, but that's what I called it) where you can really get high above the city. On every floor and in each room, you'll find colorful artwork done by local artists. As their tagline is "the local experience," they also focus on offering local experiences. While I was (sadly) only there for one night — we used Santa Marta as a jumping point to go camping in Tayrona National Park, located only about an hour away by bus — I didn't get to do many of these. Some include: traditional music concerts, local art exhibits, locally-guided tours, language lessons, cooking experiences and dance classes. I actually did get to partake in a dance class on their rooftop, led by a really fun instructor who taught us lively dances like Salsa, Merengue and, a type of dance I hadn't heard of before, "Champeta," which I was told is a traditional folk dance of Colombia's Atlantic coastal regions, like Cartagena and Santa Marta. It was really fun enjoying an active dose of local culture in the open air. Afterward, I recommend grabbing a local beer at the adjacent bar to cool down.
Wait, this is a

hostel?
Yes, my friends. I paid 25,000 Colombian Pesos (about $12 USD) for a 12-person dorm. And while before going I shuddered at the thought of sharing a room with 11 other under-showered travelers, their concept for the dorm made me wonder why not every hostel does this. Along with an enormous painting featuring important parts of Latin culture and a balcony with chairs overlooking the city, each bed was sort of its own "room."
They created this atmosphere by outfitting each bed with curtains and wood panels on the sides for privacy, complete with a private fan, your own light, a small shelf behind your pillow and a built-in locker underneath the bed. Masaya Hostel has officially reached Top 3 Favorite Hostels in the World status for me, along with
Earth Lodge
in Guatemala and
The Point Mancora Beach
in Peru.
Pros:
Two pools
Cultural activities
Rooftop hammocks
Communal kitchen
Onsite bar
Cons:
If you're not used to city noise this may be a problem if you have a room facing the street, so inquire when you book.
Swimming pool is a bit on the smaller side.
Have you visited Santa Marta in Colombia? What was your experience like? Please share in the comments below. 
As a destination, Santa Marta was probably my least favorite place I stayed during my time traveling through Colombia, beginning in Cartagena and making my way to Bogota. That's not to say the city had nothing to offer. There's a beautiful waterfront lined with sea-related statues and seafood restaurants, museums galore and, even a fun and affordable bike tour each night at 8pm (about $5, inquire at your accommodation). Overall, however, it was a bit too hectic and loud, with hawkers galore and an incessant stream of honking horns. This all being said, on my next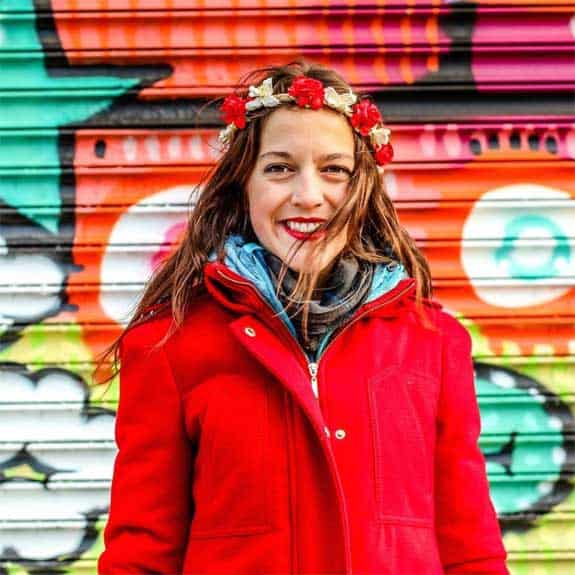 Hi, I'm Jessie on a journey!
I'm a conscious solo traveler on a mission to take you beyond the guidebook to inspire you to live your best life through travel. Come join me!
Want to live your best life through travel?
Subscribe for FREE access to my library of fun blogging worksheets and learn how to get paid to travel more!