Opening Up To The Idea Of Cruising
By Jessie Festa. My Ancient Mysteries cruise was sponsored by Holland America. I was not required to write this post nor was I compensated in any way. All opinions are my own.
As someone who's travel style of choice is backpacking, I've always been a bit skeptical of cruises.
I pictured masses of people stuck on a boat being herded from port to port like cattle; however, as I also enjoy trying new things when Holland America graciously invited me to experience their "Ancient Mysteries" Mediterranean cruise aboard the Noordam I happily accepted.
I knew many travelers who raved about cruises and wanted to see what the hype was about.
After spending 11 days exploring Istanbul, Mykonos, Kusadasi, Rhodes, Bodrum, Antalya, Nafplion, Crete, and Athens, I can honestly say I have a new perspective on cruising, and think it can even be a fun way to travel solo in Greece and Turkey.
In fact, I'm looking forward to my next one. Here's why you might want to opt for a cruise on your next trip.
You Can Tie Destinations Together With A Theme
A major plus for me in terms of my cruise experience was having all the destinations tied together with a theme.
I wasn't off having random experiences but exploring cities that were part of one of the world's most ancient regions.
I'm a big fan of theme trips as I feel it helps you really get to know a particular facet of a place — in this case, the Mediterranean — instead of small bits of different topics.
It helped me narrow down my activities by focus and gave me a clear travel goal: To learn about the ancient history of the Mediterranean.
Nonstop Cultural Experiences
One of the major misconceptions I had was that cruises take you away from learning about the place and culture you're visiting.
I pictured time spent at sea full of hairy chest contests, massages, and pina coladas.
While you'll find many of these more relaxing, just-for-fun activity options onboard, my experience on the Noordam showed me you can also enjoy some culturally relevant fare.
For example, while cruising and traveling Turkey, I enjoyed a Turkish High Tea experience, sipping delicious apple tea from gold-rimmed cups and sampling traditional baklava.
An interesting 25-minute documentary of carpet weaving — a Turkish tradition that is over 4,000 years old — was also part of the activity.
We also got to travel Greece through other onboard cultural experiences like Greek-themed cooking classes, shopping at a replicated Greek Bazaar, mixing drinks at a Mediterranean Mixology Class, and sampling delicious dishes at a Greek and Mediterranean barbecue.
Convenience With Transportation
I've backpacked through the Mediterranean before, hopping from train to train with my backpack, and can honestly say while a memorable adventure, it felt good to be able to actually unpack my suitcase and have someone else worry about the logistics of the trip.
Additionally, on a cruise there is no time wasted as even when you're on-board moving from city to city you're enjoying a mix of cultural and fun things to do, as well as restaurants, bars, nightlife, gambling, shopping, Wi-Fi, board games, a spa, gym, pool, hot tub, and sports facilities right there for you to use.
Getting Access To Rare Views
Another positive facet of cruising I discovered on Holland America's "Ancient Mysteries" tour was there are some beautiful views you can take in that you wouldn't be privy to on land.
As a photographer, I'm always excited for new vantage points when in a place, as a particular city can look like an entirely different destination depending on where you take a photo from.
One of the highlights of the Ancient Mysteries cruise was a four-hour boat journey through the Dardanelles.
This section of the boat ride provided a mix of landscape and city views, while a location guide provided commentary on the bow of the boat for those who wanted to know exactly what they were looking at and what the history was. Ottoman forts, numerous Turkish flags representing memorials, ANZAC commemorations, cities, castles, and more.
24/7 Vacation Advice
When you're on a cruise, there's no need to consult Google on what to do.
On the Noordam in particular there was a shore excursion desk, concierge, location guides, seminars on the various destinations and how to make the most of them, and even a "Techspert" who hosted classes like "Keep Your Photos Organized," "Learn To Use Your Digital Camera" and "Edit Your Photos Like A Pro" as well as one-on-one support to help you take beautiful photos of your destination.
I felt like I was in good hands, and there was never any confusion on how to get around and what to see.
Food Included
For the most part, cruises make visiting a typically expensive destination very affordable, especially when you think about how much you're saving on food. On Holland America's "Ancient Mysteries" cruise the food was unlimited with an array of options for room service from casual buffets serving flank steaks, pizza, and veal chops to fancier venues with upscale dishes and optional wine pairings.
While there are restaurants that charge for food ($10 to $25 for a three-course meal), you'll have numerous high-quality options — like haddock fillet with black olive mousse, crispy duck confit with braised lentils, and Filet Mignon with lobster — where you can eat as much as you'd like without having to worry about a bill.
In terms of Holland America, I was impressed staff abstained from cooking with oils containing artificial trans fats, served sustainably prepared seafood, and worked hard in general to provide food options that were as sustainable as possible.
The Chance To Interact With Many Cultures
My favorite part about experiencing Holland America's "Ancient Mysteries" cruise aboard the Noordam was getting to interact with people from all over the world. While my sommelier was from Germany, the Captain was from the Netherlands.
Moreover, the Cruise Director was from Colombia while my cleaning woman was from the Philippines.
You'll be able to learn not just about the cultures you visit on the cruise, but also different parts of the world by talking to the staff.
Is A Cruise Right For You?
When providing a case for a point of view, I like to show both sides. While above I've highlighted why I believe a cruise is an excellent option for exploring a destination, I'll admit they aren't for everyone.
Cruises are great for those who are fond of comfort and worry-free travel, so if you're the type of traveler who enjoys roughing it and immersing yourself in culture through home-stays, local volunteer programs, eating traditional home-cooked meals, and hanging out with locals, a cruise might not be for you.
Moreover, many cruises move from city to city and only give you a limited time in each place, so if you prefer slow travel and really getting to know a particular destination well you may want to opt for overland travel.
And while you're free to spend your time in each port the way you want to, the element of the unknown is removed for the most part, as activities, itineraries, and menus are clearly laid out for smooth sailing (literally).
For some people this is a bonus; for others, it's not. Decide for yourself what type of traveler you are and if cruise travel is right for you.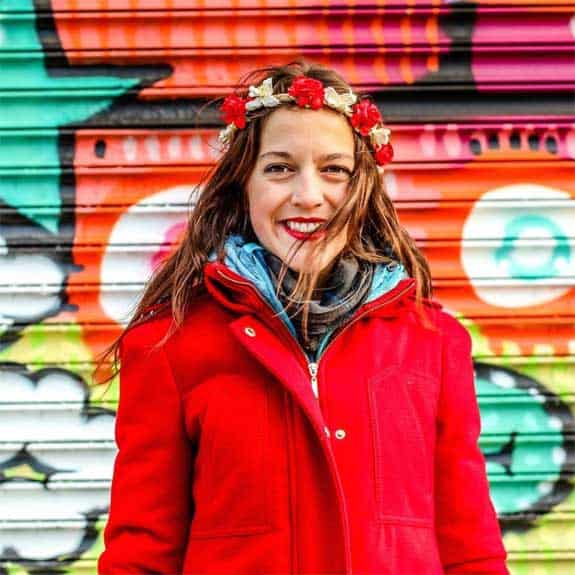 Hi, I'm Jessie on a journey!
I'm a conscious solo traveler on a mission to take you beyond the guidebook to inspire you to live your best life through travel. Come join me!
Want to live your best life through travel?
Subscribe for FREE access to my library of fun blogging worksheets and learn how to get paid to travel more!