An Enchanting Nara Deer Experience In Japan
Visiting Japan
? In Nara, Japan's Nara Park, you'll be truly immersed in a fantasy-like world — beginning with over 1,000 friendly deer. Being from Long Island where it's forbidden to touch and feed wild deer, it was amazing to me that in Nara deer are protected and visitors can pet and feed them. From February 1 to March 16 and certain dates in August every day from 9:30-10am visitors can enjoy a free calling and feeding show (it's $200 if you'd like a private/group show at another time). During this time, an individual from the foundation for the protection of the deer in Nara will blow a French horn, causing about one hundred deer to come sprinting from the forest. When they arrive, the horn blower hand-feeds the deer acorns and you can give them deer cookies made of wheat and rice bran (about $1.50; you can purchase from stands around the park). It's amazing how friendly the deer are — although definitely don't taunt them with food or you will get bit! I ended up in a dance with the deer as I twirled dropping cookies from above my head. From there the fantasyland continued as I walked down a long pebble road shrouded in Japanese cedar trees and lined with 2,000 stone lanterns toward the Kasugataisya Shrine, deer — thought to be the messengers of the temple gods — strolling toward me. I thought I'd died and gone to Nirvana. Side note: My local English-speaking guide Michiko Moriwaki — you can contact her at moriwaki.michiko (at) gmail (dot) com — informed me that Japanese deer also bow like Japanese people. I don't know if I was just hallucinating, but it really seemed like they did. There was even a saleswoman giving the deer treats and they all appeared to bow their heads up and down before taking the food. Maybe it was just my imagination, but believing it added to my perception of Nara Park being a very special experience.
Have you visited Nara, Japan? Please share your recommended experiences in the comments below.
My trip to Japan's Kansai Region was sponsored by the Japan National Tourism Organization. I was not required to write this post nor was I compensated for it. All opinions are 100% my own.
Also Check Out:
Do You Want To Be A Travel Blogger?
4 Do-It-Yourself Dining Experiences Near Namba Station In Osaka, Japan
Essential Japan Travel Tips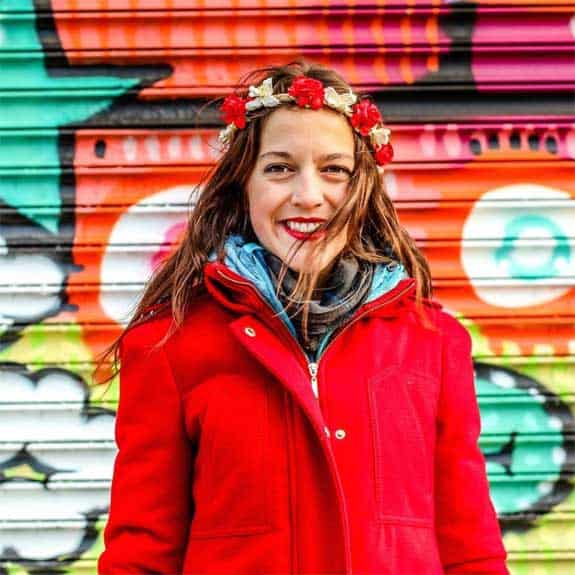 Hi, I'm Jessie on a journey!
I'm a conscious solo traveler on a mission to take you beyond the guidebook to inspire you to live your best life through travel. Come join me!
Want to live your best life through travel?
Subscribe for FREE access to my library of fun blogging worksheets and learn how to get paid to travel more!