Quirky Hawaii: Would You Eat Donkey Balls?
Have you ever dreams of eating donkey balls? Probably not. But on Hawaii's Big Island, it's a must-have experience. Don't worry, it's not what you think — though it is one of the most
unique things to do in Hawaii
and definitely one of the
Hawaii travel attractions
you shouldn't miss. The
Donkey Balls Factory and Store
is a Big Island staple, paying homage to the destination's go local, made fresh philosophy. Based on local legend, the crude-sounding store actually sells artisanal chocolates, made in-house from Guittard Chocolate. Best of all, visitors to the store can watch the candy being made through the clear glass factory room, as well as enjoy free samples of numerous varieties at the counter (if you don't see the kind you want to try, just ask!). Before perusing the expansive selection, it's interesting to hear the local legend, which goes: "Once upon a time, Kona Nightingale carried the freshly harvested macnuts (Macadamia nut) from the fertile volcanic hills. An uncracked Hawaiian macnut looks much like a ball. Men processing the macnuts would laugh and say 'here come the Donkey Balls.' And so began a tale of two balls." Donkey Balls come in a wide variety of flavors, all with funny names, for example, "Blue Balls" (dark and white chocolate with blue coloring); "Dirty Balls" (milk or dark chocolate rolled in cocoa powder); "Salty Balls" (milk or dark chocolate dusted with sea salt); and "Flaming Balls" (milk or dark chocolate rolled in Cayenne pepper). They also sell a line of boar and monkey balls, with vegan products available. Whether you're a chocolate lover or not, I highly recommend a stop at the Donkey Ball Factory and Store, even if just to peruse the fun items. Sauces, jams, honeys, coffees and baked goods can also be purchased. *
Feature image courtesy of MLON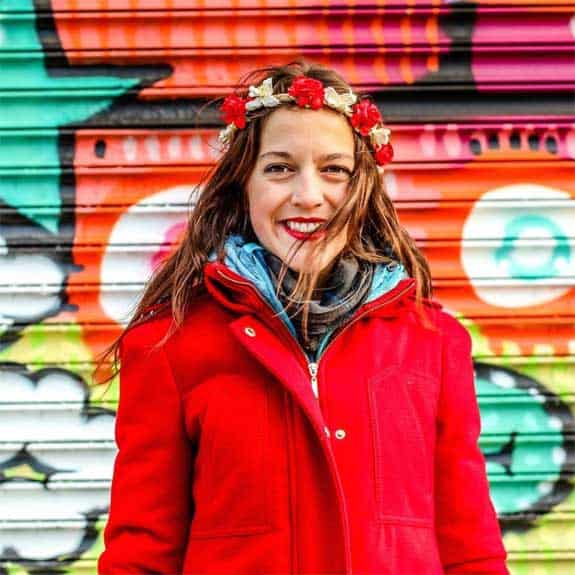 Hi, I'm Jessie on a journey!
I'm a conscious solo traveler on a mission to take you beyond the guidebook to inspire you to live your best life through travel. Come join me!
Want to live your best life through travel?
Subscribe for FREE access to my library of fun blogging worksheets and learn how to get paid to travel more!