21 Amazing Hotels In Seattle With Hot Tubs In Room
By Charlotte Dow. This post on hotels with private hot tubs in Seattle includes affiliate links to trusted partners!
Looking for hotels in Seattle with hot tubs in room?
Then you're in the right place!
When you think of Seattle, WA, you probably imagine rainy weather, the Space Needle, grunge music, and Starbucks.
While you'll find plenty of drizzly days and coffee shops in this Pacific Northwest city, Seattle has so much more to offer travelers of all kinds.
From world-class museums and art institutions to exciting outdoor activities like kayaking and hiking, there are tons of reasons to add Seattle and the nearby Puget Sound area to your travel bucket list.
If you're looking for a truly relaxing stay in the Emerald City, there are tons of vacation homes and hotels with private hot tubs and jacuzzis in the Seattle area to keep you warm on those damp days.
From stylish hotels in the heart of Downtown to romantic woodland retreats, hot tub and bath aficionados will find plenty of accommodation options.
Not sure where to start? We've got you covered with a list of some of the top hotels in Seattle WA with a jacuzzi in room. Read on to learn more!
Quick tip: One thing Seattle is known for is its delicious food and wine. Make sure to explore this side of the city through a local food and drink tour!
Hotels In Seattle With Hot Tubs In Room
Searching for Seattle hotels with private hot tubs? Look no further than the Silver Cloud Inn in Lake Union.
This cozy lakeside hotel is famous for its king bedrooms with in-room two-person jacuzzi tubs.
These rooms are perfect for a romantic city getaway, whether you're relaxing with complimentary Aveda products in your private jacuzzi or warming up by your in-room fireplace.
The hotel's central location is also ideal for exploring the many things to do in Seattle. In fact, you'll be just a short walk away from top attractions like the Space Needle, the Museum of Pop Culture, the Museum of History & Industry, and more.
This property is truly one of your top options when searching for hotels with private hot tubs in room in Seattle!
The Arctic Club Seattle, now a DoubleTree by Hilton Hotel, is the perfect place for travelers looking for historic jacuzzi tub hotels in Seattle.
Built in 1917 as a social club for Yukon miners, this gorgeous restored hotel has plenty of turn-of-the-century charm mixed with modern amenities.
The hotel features several rooms and suites with jacuzzi tubs perfect for relaxing after a day of exploring Seattle.
You'll also feel like you've stepped back in time as you sip craft cocktails at the hotel's historic Polar Bar.
Overall, a stay at The Arctic Club makes for an unforgettable getaway, particularly for those searching for the best bathtub hotel in Seattle.
Looking for jacuzzi suites in Seattle's University District? The Staypineapple Watertown Hotel has you covered.
This cheerful hotel is best known for its abundant amenities, from daily $10 food and beverage credits to free bike rentals to unlimited bottled water.
Of course, one of the best amenities has to be the jacuzzi tubs available in the gorgeous Montlake Junior Suites, great for a romantic getaway or just a little self care.
The hotel's University District location also makes it a prime place to stay if you're looking to visit the University of Washington or attend a Huskies football game.
Whether you're looking for honeymoon suites in Seattle or just want to splash out on a truly decadent getaway, consider booking the Residence Suite at the Hotel Theodore.
This 2,000-square-foot penthouse suite features a king bed, fully equipped kitchen, living room, and even two wrap-around outdoor decks with fire tables and a private hot tub.
Take in incredible views of the Seattle skyline while soaking in the hot tub whenever you choose to visit.
The hotel is also close to many of Seattle's top restaurants, bars and attractions — convenient for those visiting the city for the first time.
The classy Warwick Seattle is one of the top choices for Seattle hotels with hot tubs.
The Warwick's modern and sophisticated Magnolia Suite features a gorgeous Italian marble bathroom with a whirlpool tub that you definitely won't want to leave.
You'll also find incredible views of the Seattle skyline on the suite's Juliet balcony and through the space's gorgeous floor-to-ceiling windows.
If you've had enough of the luxuries of your suite (which is unlikely), head down to the Warwick's signature restaurant Margaux for some delicious Pacific Northwest cuisine and craft cocktails.
Searching for Downtown Seattle hotels with a jacuzzi in room for an extended stay?
Consider booking a deluxe king suite at the Georgetown Inn, an independent hotel in Downtown Seattle with all the comforts of home.
This 600-square-foot room features a king bedroom, separate living area, and full kitchen perfect for those who like to cook their own meals while traveling.
The suite's spacious bathroom also features a jetted tub where you can recharge after a day in the city.
You also won't have to go far to enjoy Seattle's art scene; the Georgetown Inn is located in one of the city's most artistic and eclectic neighborhoods, home to plenty of galleries, shops, and studios worth exploring.
This is truly one of your best options when looking for hotels in Downtown Seattle with jacuzzi suites!
If you're looking for a Seattle hotel with a jacuzzi tub in room that is also close to the city's sports stadiums, you're in luck!
The Silver Cloud Hotel Seattle Stadium offers gorgeous rooms with jacuzzi tubs just steps away from T-Mobile Park and Lumen Field & Event Center.
Book the king bedroom with jacuzzi for access to a jetted tub with great city views where you can celebrate your team's win or melt away the stress of a hard loss.
The hotel is also just a few blocks from the famous Seattle Waterfront featuring famous sites like the Olympic Sculpture Park and Pike Place Market — one of the top places to explore food and drink in Seattle.
Vacation Homes And B&Bs With Private Hot Tubs In Seattle
Ever dream of having your own personal mini spa — complete with steam room, hot tub, and cold plunge pool?
You can bring that dream to life when you book this gorgeous spa-like home in Seward Park.
At this property, you'll be able to take in the night sky in your own private hot tub or give yourself a shock to the system in the adjacent cold plunge pool.
You can also enjoy a nice sweat sesh in the steam room right off the master bath.
In terms of location, this lakeside home is conveniently situated near the King County International Airport and just a few miles from Seattle's top attractions, making it the perfect spot for those looking to explore the city and enjoy some active travel adventures in the great outdoors.
Enjoy dazzling views of Bitter Lake from this quiet home in North Seattle.
With 5 bedrooms, 4 bathrooms, and a spacious deck and patio, this home is the prime place for a group trip or family vacation.
Between the spacious private outdoor hot tub and indoor sauna, you'll find plenty of ways to relax while you enjoy the fresh Pacific Northwest air.
If you're looking to visit Seattle but want to spend your nights away from the hustle and bustle of the city, this is definitely the place to go.
Get the best of both worlds in this unique, treehouse-style home just a few miles from Seattle's top attractions.
Surrounded by lush trees and tucked away into the forest, this 1-bedroom, 1-bathroom home is the optimal place to get away from it all.
The property features a heart-shaped private outdoor hot tub, making it an ideal spot for a romantic stay.
And with all the comforts of home like a full kitchen and laundry machines, you'll have everything you need.
Take in stunning views at the Three Tree Point Cottage, known for having one of the best private hot tubs in Seattle.
From the spacious bedroom overlooking the water to a patio perfect for sunset cocktails, this cottage is the place to relax on your next Pacific Northwest adventure.
The home's outdoor hot tub also offers incredible views of the Puget Sound — great for relaxing after a day of outdoor adventures or touring the city.
Hungry? This cottage also comes stocked with healthy breakfast items so you can easily fuel up before heading out for the day.
Want to do some whale watching without leaving the comfort of your hot tub?
Then the Olympic View Cottage is the bed and breakfast for you!
Located right off Puget Sound, this gorgeous nautical-themed cottage offers stunning views of the water and the Olympic Mountain Range, comfortable interiors, and an outdoor space you'll definitely want to recreate back at home.
The jewel of the property is the spacious outdoor hot tub overlooking the water — get in at the right time and you might even see some orcas jumping out to say hello!
For an added level of relaxation, you can even book an in-room massage from a licensed practitioner. Be sure to reach out to the owners for more details.
Looking to stay in one of Seattle's top neighborhoods?
Book this gorgeous bungalow in the city's North Queen Anne neighborhood, just a few minutes away from Seattle's top attractions.
Featuring modern decor and plenty of private outdoor space, this home makes an excellent base for any trip to Seattle.
After a day of walking the city, soak your feet in the outdoor in-ground hot tub with an umbrella cover to protect you on those drizzly Pacific Northwest days.
You'll also want to take advantage of the home's location and check out the many trendy bars and restaurants.
If you're planning a group trip to Seattle and really want to dazzle your fellow travelers, this 3-bedroom, 3-bathroom house in View Ridge should definitely be on your list.
The spacious and impeccably designed home has plenty of room for your whole group as well as amazing views of Lake Washington.
The home also features a large hot tub and a fire pit, both ideal for spending time with loved ones.
Located just a short drive from the city center, this rental has something for every member of your party.
Hotels With Private Hot Tubs In The Puget Sound Region
If you're looking for hotels with private hot tubs in room in Washington State, consider a stay at the gorgeous Domaine Madeleine in Port Angeles.
Tucked away on the Olympic Peninsula roughly two hours from Seattle, this charming bed and breakfast is the perfect place to enjoy the beauty of the Pacific Northwest.
Book the Hurricane Ridge Suite or the Hoh Rainforest Suite for access to your own private jetted tub with sweeping views of the nearby lake, as well as a cozy in-room fireplace, modern bathroom, and one of the comfiest beds you'll ever sleep in.
For even more privacy, book the Rialto Beach Cottage — equipped with a spacious jetted tub and private patio.
While in Port Angeles, enjoy hiking, kayaking, fly fishing, or any of the area's many outdoor activities.
Take camping to a whole new level at Lakedale, one of the top outdoor resorts on San Juan Island.
Lakedale offers a range of accommodations, from lodge rooms to cabins to RV campsites.
For a truly unique experience, book one of Lakedale's luxury yurts, stylishly designed to give you the best of both worlds.
Each yurt features a wrap-around deck where you'll find your own private hot tub, grill, and dining space.
Soak your cares away while you enjoy a glass of wine surrounded by the towering trees of the Pacific Northwest forest.
While at Lakedale, you'll have access to tons of great activities like biking, volleyball, stand-up paddleboarding on the lake, and more.
Looking to explore Washington's wine country? Book a stay at Willows Lodge in Woodinville.
From relaxing spa treatments to delicious meals, this hotel has everything you need for a great getaway.
All of the suites at the Willows Lodge feature large jetted tubs — perfect for enjoying a relaxing evening alone or with a partner.
With the hotel's "D-I-Y Do Not Disturb Bath and Bubbles Amenity," you'll even get your own bubble bath, epsom salts, rose petals, electric candles, and a bottle of sparkling wine to upgrade your bathing experience.
While in Woodinville, make sure to check out the area's many wineries, breweries, and distilleries for a true taste of the Pacific Northwest.
Located just a short drive from Downtown Seattle, the Best Western Plus Edmonds Harbor Inn offers cozy accommodations for all kinds of travelers.
The hotel's Fireplace Suite is a top highlight as it features a private fireplace, comfortable king bed, and large jetted tub for a soothing soak.
All hotel reservations also come with access to a full breakfast buffet every morning, so you won't have to worry about fueling up for a day of exploring.
While in Edmonds, check out the charming waterfront as well as the many art galleries and museums around town.
Looking for hotels with jacuzzi in room in Tacoma?
Look no further than Hotel Murano, a stylish boutique hotel located in the heart of Downtown Tacoma.
While each room in the hotel is impeccably designed, a stay in one of the Patron Suites is the ideal way to unwind.
These beautiful king suites feature stunning mountain and water views, a separate living space, and even a private jetted tub in the master bathroom.
You'll also get access to the Patron Lounge, featuring delicious complimentary snacks and refreshments throughout the day.
Once you're settled in, rent a bike and head out for a day of exploring Tacoma's many museums, parks, and eateries.
Vacation Homes And B&Bs With Hot Tubs In The Puget Sound Region
If you're looking for the perfect private getaway in Woodinville, the Cottage Lake Bed and Breakfast has you covered.
Conveniently located close to many of the city's famous wineries and breweries, this cozy suite makes for an ideal trip any time of year.
Enjoy stunning lake views from your own private outdoor hot tub, peruse the library's vast selection of books, or warm up by the fire pits in the backyard.
The cottage even has its own kayaks, so no need to bring your own or search for a place to rent a boat.
With so many amenities, this is a great location for a tranquil retreat.
With incredible lake views just a few miles north of Seattle, this luxurious mountaintop house is a top pick for a group vacation.
The house sleeps up to 12 people — with 6 bedrooms and 4 bathrooms — and comes equipped with a spacious full kitchen, dining room, multiple living areas, and a backyard with deck showcasing amazing views of the water.
Two of the four bathrooms also boast jetted tubs for some soothing hydrotherapy.
You'll also find tons of great outdoor activities in nearby Harbour Pointe, as well as exciting attractions like the Flying Heritage and Combat Armor Museum and the Boeing Everett Factory.
Tip For Finding Seattle Hotels With A Jacuzzi In Room
Stay22 is a great tool for finding stunning self-contained stays with hot tubs and Seattle hotels with a jacuzzi tub in room.
If none of the properties above fit what you're looking for, you can try searching this map — which is also embedded below.
It's currently set to Seattle, but you can easily change the location to be your specific destination:
I think you'll be impressed with how many beautiful yet budget-friendly accommodations there are with great amenities!
Seattle Travel Insurance
When visiting Seattle — or anywhere else in the world — it's wise to get travel insurance.
One of the best travel medical insurance for travelers is SafetyWing as they've got a large network and offer both short-term and long-term coverage — including coverage if you're traveling for months as well as limited coverage in your home country.
Additionally, SafetyWing is budget-friendly and offers $250,000 worth of coverage with just one low overall deductible of $250.
Click here to price out travel insurance for your trip in just a few clicks.
Seattle Tours & Experiences
When you're done soaking in your private hot tub in Seattle and are ready to leave your hotel to go explore, here are some top tours and experiences:
Beneath The Streets Underground History Tour
Chef Guided Food Tour of Pike Place Market
Mount Rainier Tour from Seattle
Snoqualmie Falls and Seattle Winery Tour
20-Minute Narrated Seattle Seaplane Flight from Lake Washington
Click here for a full list of Seattle tours & experiences.
What hotels in Seattle with hot tubs in room would you add to this list?
Enjoyed this guide to finding a hotel with a jacuzzi in room in Seattle? Pin it for later!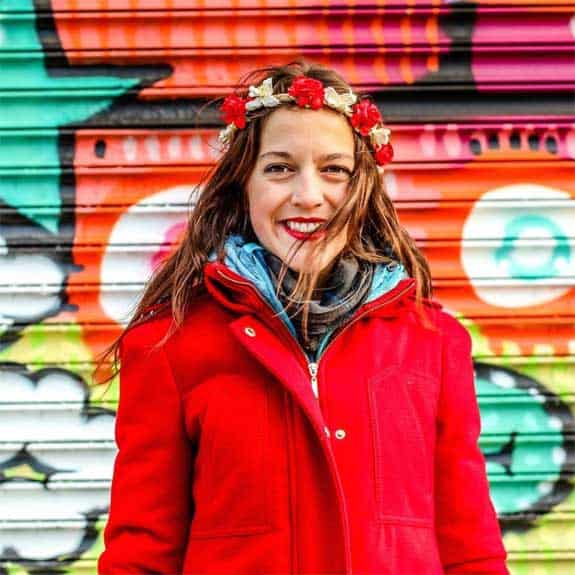 Hi, I'm Jessie on a journey!
I'm a conscious solo traveler on a mission to take you beyond the guidebook to inspire you to live your best life through travel. Come join me!
Want to live your best life through travel?
Subscribe for FREE access to my library of fun blogging worksheets and learn how to get paid to travel more!