A Tale Of Two Japans: From Cosmopolitan Tokyo To Okinawa's Tropical Islands
planning a trip to Japan
, you don't need a lot of time to have an array of experiences. In fact, in just a week I was able to experience the cosmopolitan city of Tokyo, as well as have an
island adventure on Iromote Island
and am immersive traditional experience on Taketomi Island. To help you enjoy Japan's city and island offerings in one trip, here is a suggested itinerary.
Getting There
Traveling to Japan has never been easier, as American Airlines has recently launched non-stop flights from New York's JFK airport to Tokyo Haneda, making it the only airline to run this service. This is along with their already existing direct flights from Dallas, Los Angeles and Chicago, as well as
Japan Airlines
direct routes from San Francisco, Vancouver, San Diego and Boston. Once in Tokyo, you can fly Japan Transocean Air (JTA), a
Japan Airlines Group
(JAL) subsidiary, to Ishigaki Remote Island Airport (ISG). From there, you can take a 45-minute boat ride to Iriomote or a 10-minute boat ride to Taketomi Island. If you're planning on visiting a few islands, you may want to opt for the discounted Okinawa Island Pass, which allows visitors to fly up to five inter-island routes. Prices start at about $213 for two sectors.
Tokyo
Your itinerary begins in Tokyo, the capital of Japan. For a luxurious yet cultural stay, choose the
Shangri-La Tokyo
. Located next to Tokyo Station, the property features comfortable rooms, authentic cuisine, traditional artwork and spa treatments inspired by ancient Asian curative traditions. Moreover, since not many people speak English in the city, it is worthwhile to hire a guide. We recommend the Tokyo Fixer and Anthony Bourdain's go-to guide,
Shinji Nohara
. Instead of offering pre-planned tours, Shinji gets to know you and your interests and guides you from there. Tokyo is fast-paced and extremely modern with a taste of culture, as well. Walking through the city, you'll be immersed in skyscrapers, locals in suits and popular fast food chains as well as beautiful gardens, tea houses and Japanese restaurants. Explore
Tokyo's cultural offerings
, like partaking in a Japanese tea ceremony, strolling through traditional gardens, paying respect at a Shinto shrine, exploring a cultural museum or watching a sumo match. Those interested in fashion will appreciate taking in the outlandish Harajuku styles found predominantly around Harajuku Station. And of course, make sure to experience Tokyo's world-renowned nightlife scene. Home to a growing craft beer scene, you can check out microbreweries like Harajuku Taproom owned by
Baird Brewing Company
, which features an interesting selection of hop-rich beers. More of a cocktail person? In Kagurazaka you'll find myriad speakeasies serving handcrafted libations hidden in the neighborhood's alleyways.
Iriomote Island
When you're ready for some island adventure, head to Okinawa's Iriomote Island. This is the 2nd largest of the Okinawa Islands and the largest of the Yaeyama Islands. Book a room at Iriomote's largest resort Nirakanai Iriomotejima, an eco-friendly jungle accommodation set on the beach. Along with a beautiful view, gardens, a pool and delicious Japanese food, the accommodation makes it easy to have an adventure with an onsite tour desk. The island is renowned for its scuba diving and snorkeling options. Not only is the white-sand Ida Beach touted as the island's most beautiful beach, the azure waters surrounding it are full of colorful coral, tropical fish and sea turtles. Most of the island is considered to be national park land, and exploring its rainforests through jungle trekking and waterfall hiking is a worthwhile way to immerse yourself in the landscape. You can also kayak down the Nakama River through the jungle mangroves, passing fruit trees and mud plots perfect for catching enormous clams. And for something truly out of the ordinary, head to Hoshizuna Beach to play on star-shaped sand. These odd granules are actually fossils of tiny crustaceans.
Taketomi Island
Taketomi Island will immerse you in traditional culture, as it is said to have the most well-preserved heritage of all Okinawa's islands. The heritage-listed destination features a village showcasing one-story buildings with red-tiled roofs, coral-lined yards and

shiisas

— dramatic lion statues protecting inhabitants from misfortune. You'll also notice stone tablets called

Ishiganto,

which direct evil spirits way from homes. Stay at

HOSHINOYA Okinawa

, a luxurious ryokan-style accommodation designed to resemble the local village. Individual villas feature tatami flooring, futon bedding and a gajoni living room with floor-to-ceiling windows. In their onsite restaurant, visitors can enjoy meals made with local ingredients combined with French cooking techniques. Moreover, the accommodation can set you up with onsite and offsite cultural activities. Attend a

sanshin

guitar concert, relax with Thinu Deep Breathing under the stars or Yonna Deep Breathing on the beach. In town, visit the free-to-enter Yugafukan Museum, located directly across from the port with artifacts, maps and cultural exhibits. You can also take a scenic buffalo cart ride of the area, visit the spaces of local artisans or learn how to weave at the local

Mingeikan.

Owner Shimonika uses organic cotton and local banana leaf fibers to weave coasters, kimonos, towels and belts on a traditional wooden weaving machine. The most popular item she creates is a man's belt with a symbolic message meaning "stay with me forever." These are typically made by local woman and given to the men they love. And of course, if you'd rather just relax during your stay, white-sand beaches abound, including the star-sand beaches of Kaijihama and Aiyaruhama.

My trip to Japan was sponsored by American Airlines and HOSHINOYA Resorts. I was not compensated for this post. All opinions are my own.

For those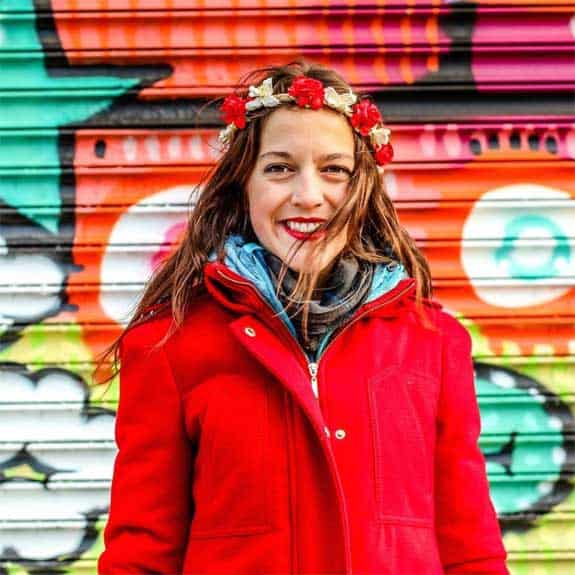 Hi, I'm Jessie on a journey!
I'm a conscious solo traveler on a mission to take you beyond the guidebook to inspire you to live your best life through travel. Come join me!
Want to live your best life through travel?
Subscribe for FREE access to my library of fun blogging worksheets and learn how to get paid to travel more!