When Flying Is Painful, Literally (And What To Do About It)
I'll admit I'm not the best flier.
It's not that I'm afraid of flying, but that my stomach, sinuses, and head seem to freak out when I change altitudes, and I need to work on relieving sinus pressure when flying quickly or else wriggle around in discomfort.
Do you know how awkward it is to throw up your entire stomach contents in your airplane seat?
I do.
Three separate times, actually.
Despite being prone to nausea and migraines in-flight, what happened to me on my most recent plane ride left me seriously terrified.
We'd just reached 10,000 feet, and I was reading a book, when suddenly the entire right side of my face went numb.
It started with my lips, moving back to my teeth then up to my cheek bones, before reaching my eye and skull for a blinding pain…but only on the right side.
I poked my right lip and it felt like leather, slapped my right cheek and felt nothing.
It was as if my dentist was sitting next to me beating me with a hammer and then injecting me with his scary Novocain syringe all over the right side of my face.
My first thought — after my weird dentist fantasy — was that I was 28 years old and having a stroke.
I knew it took 3-6 minutes of oxygen not reaching your brain for permanent damage to occur, but I still felt oddly awkward about letting anyone know what was going on.
What if they grounded the plane and I ruined everyone's vacation?
But what if they didn't ground the plane and my brain literally burst and poured out my ears?
This is what I felt like was happening, anyway.
Psst, don't forget to pin this post for later!
Searching For Answers
Luckily, the plane had Wi-Fi and I was able to consult Google about my current situation.
I was literally in so much pain I could barely concentrate on typing, the chatter of the fliers next to me hurting my ears and making me feel sicker.
What I found was comforting — at least in the sense that it didn't look like I was dying, even though it felt that way.
Apparently, I'm not the first one to experience this facial paralysis, which can last from anywhere from minutes to days.
According to researchers Drs. Kim Ah-See and Sangeeta Maini, it occurs when pressure in the middle ear increases and presses a facial nerve, leading to a temporary loss of sensation until pressure is normalized.
For me, it felt a lot like sinus pressure on steroids, which also wouldn't have been surprising as I have terrible sinuses and allergies, and often have to deal with a sinus infection on airplanes.
Quite honestly, once I felt the descending airplane making its way out of the sky and back toward earth, I almost jumped up and did a happy dance. I couldn't wait.
Sadly, relief wasn't instant.
Relieving sinus pressure and pain took about an hour on the ground; however, I was landing in Colorado.
While I felt fine in Denver, as I climbed farther above sea level on a drive to Grand Lake it came back with a vengeance, and I spent the ride whimpering in the back of the car.
About three hours later the pain had decreased to what felt like an open cavity covered in sugary fudge, only in my mouth area.
This led me to another discovery:
Some fliers also experience extreme mouth and jaw pain while flying because a loose filling or hole in the teeth can allow an air pocket to occur with no place to dispel — not pleasant during extreme pressure changes.
Relieving Sinus Pressure & Pain In-Flight
What saved my trip was a visit to the local pharmacist, who told me to use Simply Saline to keep my nasal passages moist, and take Mucinex D leading up the flight home.
I felt better almost instantly.
And on the flight home, I didn't experience the tear-inducing pain I had on the way there, although I did feel a slight pressure in my sinuses.
I've also been told by numerous friends to use EarPlanes, which I have since ordered.
I also talked to Dr. Mona Vand, aka The Modern Pharmacist, about the issue, who notes that Sinusitis — swelling and inflammation of the sinus — does have the potential to cause facial numbness and tingling, and even pain in the face when flying.
"This is because it impacts the infraorbital nerve," she explained. "This nerve effects sensations on the lower eye, cheek, and upper lip area. A cure to this problem is to treat the sinusitis. Decongestants such as Pseudoephed could treat this problem."
For those who experience extreme pressure during and after flying — like me — she recommends taking a decongestant, such as over-the-counter phenylephrine (mild) or behind-the-counter but non-prescription Pseudoephed if it's intense pain.
She adds:
"Another tip is to chew gum throughout the flight. Swallowing frequently can alleviate some of the pressure."
When Medication Doesn't Work (Updated!)
Turns out I was not in the clear, as I had thought.
The painful numbing sinus issue occurred again on TWO MORE FLIGHTS (ouch!).
Despite having awful health insurance with a high $6,600 deductible, I sprang the $250 to see a Ear, Nose and Throat Specialist and the $250 to get a CAT Scan as the pain was unbearable.
It turns out I need surgery.
According to my doctor and soon-to-be surgeon, Dr. Eric Cohen, New York Otolaryngologist, we all have four paranasal sinuses near the nose.
The maxillary is the largest, located between the cheeks and teeth around the nose.
Apparently, I was "dealt a very bad hand sinus-wise," as my right maxillary sinus is malformed, protruding into the nasal cavity much more than normal.
Like, much much.
When I saw my X-ray, where my sinus looked like a steroid-grown potato, and compared it to a normal sinus, which looked like a heart-shaped quarter, I was alarmed.
Oh, and there's more.
I apparently also have a severely deviated septum, inflamed tissue in all of my facial sinuses, polyp growth in the middle nasal passage and enlarged turbinates, which are spongy seashell-shaped bones in your breathing passage.
Oy vey.
Most of this is due to pure bad luck with genetics and anatomy.
The solution is a bilateral endoscopic sinus surgery, reduction of the inferior turbinates and opening of the sinuses — all of which I'll be undergoing on August 25, 2015.
Stay tuned for Update #2 afterward!
Update #2
Since this blog post, I've gotten many, many emails from those who have also experienced this weird problem.
While I can't diagnose you and don't claim to be a doctor, I will say I do not experience this issue at all since my sinus surgery.
Sure, the week after is pretty brutal — you can't blow your nose — and the following weeks you'll have nose bleeds, but wow, was it worth it.
I have crappy health insurance, so I ended up paying well over my deductible for this surgery out of pocket.
A lot of money, but so worth it. It's almost as if I'm breathing for the first time.
My Top Sinus Pressure Tips
This experience has taught me a lot about how to relieve sinus pressure in-flight.
In the video above, I share my top tips.
Note:
I am not a doctor.
I'm simply a frequent flier who genuinely thought sinus pain would keep her from ever flying again, until now.
How do you work on relieving sinus pressure when flying?
Airplane Accessories For Sinus Sufferers
These earplugs are made to relieve head pressure inflight. Put them on before the cabin doors are closed and you'll feel so much better in the air.
After my surgery I make sure to use this every single day, at home and on the road, to clean out my sinuses.
I like to dab a few drops on my temples, the crown of my head, on my neck and behind my ears for sinus relief while flying.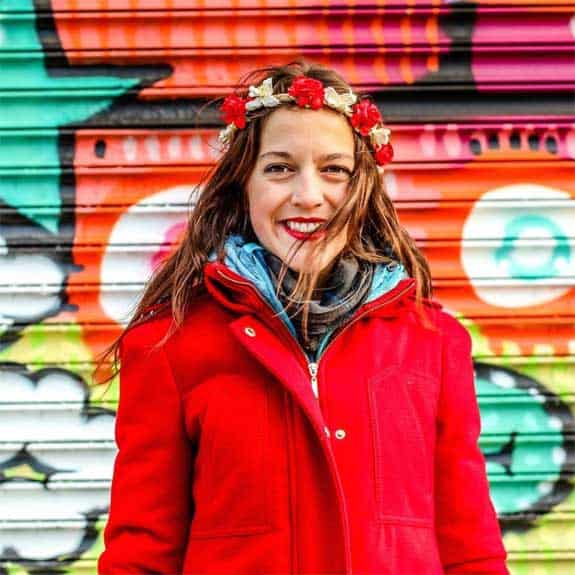 Hi, I'm Jessie on a journey!
I'm a conscious solo traveler on a mission to take you beyond the guidebook to inspire you to live your best life through travel. Come join me!
Want to live your best life through travel?
Subscribe for FREE access to my library of fun blogging worksheets and learn how to get paid to travel more!