Kyoto Day Trip: Amanohashidate, Japan's Scenic Sandbar
Japan itinerary
. There are many ways to experience Amanohashidate — as an easy day trip from Kyoto — for yourself. Here's my recommendation.
Recommended Guide
During my trip, I employed the services of local guide Michiko Moriwaki(moriwaki.michiko (at) gmail (dot) com). She is a certified guide and speaks Japanese, English and Spanish. I was extremely impressed by not only her knowledge and language capabilities, but also her humor and constant upbeat demeanor. I highly recommend her for her guide needs.
Getting There
Amanohashidate is easily accessible by train. You'll take it about an hour and a half to Nishimaizuru and then switch there to the for the train to Amanohashidate, which takes another 30 minutes. There are also a limited number of direct trains from Kyoto that take about 106 minutes. From the train station, it's easy to walk to the sites of the area. I recommend leaving early in the morning to arrive around lunch time.
Chionji Temple
Once you arrive, make a right out of the train statin and walk about 10 minutes, making your second left to visit the Chionji Temple (Note: You can't miss it. There are only two possible turns you can make before you hit the water). This temple, which dates back to 808, is one of only three in Japan paying homage to the bodhisattva Monju, the bodhisattva of wisdom. As you can imagine, it's a popular place for students wanting to pass exams. Admire the beautiful pagoda, temple, ancient paintings and lions statues; have your future read on a folding-fan shaped oracle, symbolizing your future spread out before you; make a wish by ringing a giant bell and clapping twice; and cover your body in incense smoke to cure physical ailments.
Bites & Biking
Less than five minutes down the street in the direction you came from is Hashidate Daimaru, where you can have a number of experiences at once. First, savor a traditional seiro-mushi meal featuring bamboo box-steamed meats, seafood and vegetables like scallops, squid, prawn pork, sweet potato as well as miso soup, soba noodles, sticky rice, tempura, pickled radish and seaweed. Attached to the restaurant is also a shop full of Japanese sweets and treats — and tons of free sampling opportunities (perfect for a budget traveler like myself!). When your belly is full and sweet tooth satiated you can rent a bike from Hashidate Daimaru to cycle over the Amanohashidate sand bridge. It's a leisurely path covered with approximately 8,000 pine trees as well as opportunities for swimming and beach activities. For a spiritual experience, the Amanohashidate Shrine offers the chance to hop off your bike, make a wish and a say a prayer.
A peak at the ride up to the top. Taken with a GoPro.
Aerial Views
Once you reach the end of the sand bridge you can leave your bike at Kasamatsu no Sato Bike Shop — located just after you stop biking along the water — and can walk to Kasamatsu Park. Here, choose to take a chairlift or cable car up to the top. Standing 427 feet (130 meters) above the city and sandbar, notice how it appears like the Chinese character for the number "one." Some activities include hurling stones through a giant stone lantern for good luck (or bad luck if you're a terrible thrower, like me), having a cold beverage in the cloud cafe, and viewing Amanohashidate from a platform with your head between your legs to see the bridge ascending toward heaven and to bring good luck (it's hard to keep track of all the methods for procuring good fortune in Japan, but it doesn't hurt to do as many as possible, in my opinion).
Wine, Beer And Good Spirits
On the north side of the sand bar — which is where you ended after crossing by bike — there are a number of interesting things to do. Visit Amanohashidate Winery for a free tasting of Japanese wine; the Kyoto Prefecture Tango Folk Museum, located adjacent to the ruins of Tango Kokubunji Temple; Shiraito Brewery for a cold beer; and the Motoise Kono Shrine. If you'd like to stay over night, the Amanohashidate Youth Hostel offers dorms for budget travelers and backpackers for about $30 per night.
The calm before the storm. I shut the GoPro off when I started feeding the seagulls. If I hadn't you would have seen dive bombing birds and me shrieking my brains out.
Amanohashidate By Boat — Terrifying Experience Included
Once you're done, have another ambient viewing experience by taking the ferry from the Tango Ichinomiya Boat Dock back to your starting point. While boat rides are always nice for relaxing and enjoying the view, this 12-minute ferry ride offered an adventure: hand-feeding seagulls. When I was first handed my little pouch of shrimp chips I rolled my eyes. We had tons of seagulls in New York, and I wasn't very interested in feeding them. I promise you, this is something else. Hundreds of these birds flock to the boat and snatch the chips with their sharp beaks right from your hand, hoovering right in front of your face and glaring at you with red beedy eyes. I screamed more on that ferry ride than I did sky diving. Immediately off the boat, you'll have another chance to gain wisdom (as you probably noticed, there are many in Amanohashidate). On my trip I saw a crowd of Japanese people circling a big stone lantern — if you can picture a 10-foot-tall bubble blowing stick made of stone that's what it looks like — half-heartedly trying to hoist themselves up into the hole. If you can go through you'll gain infinite wisdom, or so they say. Whether or not you believe the superstition it's fun to attempt, even just to see how strong (or weak) you are. The above itinerary will easily fill up your day. If you'd like to continue exploring nearby, Kinoski is about 90 minutes by train. This is a resort town known for its curative hot springs and ryokans. I highly recommend spending one night there for a dose of traditional Japanese culture.
Have you visited Amanohashidate? What's a recommended experience from your trip? Please share in the comments below.
Also Check Out:
Practical Travel Resources 4 Do-It-Yourself Dining Experiences Near Namba Station In Osaka, Japan Essential Japan Travel Tips

While Kyoto, Japan, has much to offer travelers, a scenic day trip option is Amanohashidate. Also known as "The Bridge to Heaven," it's touted as one of Japan's three most scenic areas. This is due to the 2.2-mile (3.6-kilometer) natural sand bridge covered in pine trees that sits in the Sea of Japan, set against a mountain backdrop. After having visited myself, I highly recommend you add this destination to your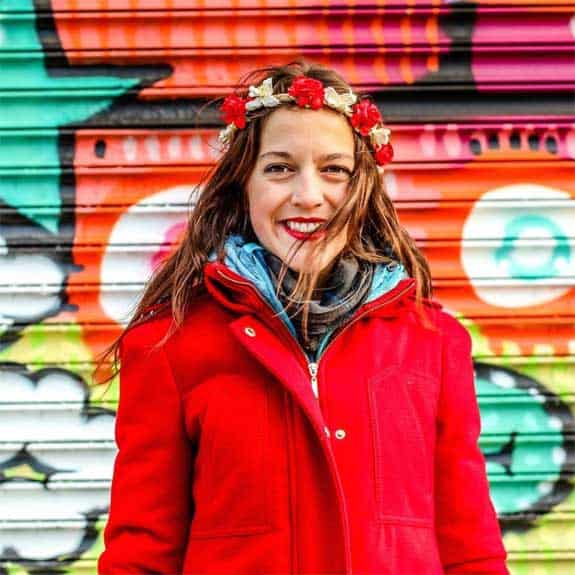 Hi, I'm Jessie on a journey!
I'm a conscious solo traveler on a mission to take you beyond the guidebook to inspire you to live your best life through travel. Come join me!
Want to live your best life through travel?
Subscribe for FREE access to my library of fun blogging worksheets and learn how to get paid to travel more!