Budget Travel: Top Free Things To Do In Melbourne
While Melbourne is often touted as an expensive city, there are actually plenty of affordable and complimentary options.
From immersing yourself in beautiful outdoor graffiti to sampling locally-made products to learning about aboriginal culture you'll be able to enjoy an exciting city itinerary without spending a dime.
To help you plan your trip on a budget, here are some top free things to do in Melbourne.
Explore The City's Hidden Lanes
There are so many amazing hidden places in Melbourne! For instance, the city is known for its hidden lanes and alleys, each offering a unique experience.
For example, while Hardware Lane is a hot spot for live music, Union Lane is like an outdoor art gallery as it's covered in graffiti.
There's also Degraves Street, where you'll find a number of artisanal offerings, and Howie Place which is very upscale.
For an inexpensive yet delicious breakfast or lunch, Centre Place is where to go (Tip: The best lunch deal can be found at B3 Cafe et Patiserrie which sells $4 baguettes and $2 coffees).
Get lost in the lanes and discover their personalities for yourself.
Take A Free Walking Tour
Instead of spending a fortune on excursions, get to know the city through a free walking tour, which is a great way to save money while traveling Australia.
I'm Free (email: [email protected]) offers complimentary three-hour walking tours in Melbourne everyday (except Christmas) at 10:30am and 2:30pm — rain, hail or shine — beginning at the Sir Redmond Barry statue in front of the State Library of Victoria.
The tour takes you through Melbourne's hidden lanes, arcades, Chinatown, Federation Square, Flinders St. Station, Eureka Tower, Princess Theatre, Yarra River, and much more, allowing you to see the city like a local and learn about its rich heritage.
Keep in mind:
These guides work off tips, so if they do a good job it's appropriate to give something to let them know.
Taste Locally-Made Honey
Down Degraves Street you'll find Clementine's (7 Degraves Street), the only shop in Victoria to sell Victoria-only made products.
The shop sells housewares, food, and gifts, although the best part of the experience is the free honey tasting.
Tell them you're interested in learning about how they're working to bring artisanal honey to Australia and save the bees, and you'll be able to sample some of their neighborhood-specific blends.
You'll get to taste a beach neighborhood, inner-city neighborhood, and inner city suburb through the sweet treat.
Visit The Koorie Heritage Trust
No trip to Melbourne — whether you're on a budget or not — would be complete without learning about South Eastern Australia's aboriginal history.
One Melbourne attraction that makes this easy is the Koorie Heritage Trust (295 King Street), a place where you can explore aboriginal heritage through art, exhibitions, programs, and events to better understand the Koorie people.
After perusing Koorie artwork, artifacts, and documentation and learning about their cultural meaning, check out the rotating exhibitions on the ground and first floor.
Additionally, don't leave without visiting the Koorie
Family History Service, which works to connect displaced Koorie peoples with their families so they can understand where they come from.
Ride The Tram
The City Circle Tram is a complimentary tourist tram that runs every 12 minutes.
The old-fashioned trolley traverses through the central business district where you'll find many of the city's major tourist attractions.
It's a great way to get acclimated with the city as well as get around without having to pay a dime, with stops including Harbour Esplanade, Docklands Drive, La Trobe Street, Victoria Street, Nicholson Street, Spring Street, and Flinders Street.
Get Artsy
Melbourne is home to many free art museums and galleries worth exploring.
The NGV National Gallery of Victoria (180 St Kilda Road) is Australia's oldest public art gallery, founded in 1861. Explore local culture through Australian art or take a global trip through Greek vases, European ceramics, Egyptian artifacts, Japanese textiles, and much more.
There's also the Australian Centre for Contemporary Art (111 Sturt Street), which showcases works in photography, print, installation, video, sculpture, and paint in a striking red rust building that's a work of art in itself.
Some of the many other free arts venues include the Anna Schwartz Gallery, Seventh Gallery, Heide Museum of Modern Art, and the Centre of Contemporary Photography.
Enjoy The Outdoors
The Royal Botanic Gardens Melbourne (Birdwood Avenue) is not only one of Australia's top attractions, but they're also free to enter.
Open since 1846, the site is home to 38 hectares (94 acres) of landscaped gardens, lakes, wildlife, native flora, plants from around the world, and serene spots to enjoy beautiful natural views.
See low-water use plants at the stunning Guilfoyle's Volcano, aquatic plants and animals at Fern Gully, rare King Ferns in the Tropical Glasshouse, ancient plants at the National Herbarium of Victoria and much more.
Make sure to check their events calendar, as they regularly host themed walks, live music, and outdoor exercise.
Bike The Bay Trail
While you may have to pay a small fee to rent a bike if you don't have one or your hotel doesn't offer them, cycling the Bay Trail is a free-to-enjoy experience.
This 6-kilometer (4-mile) flat bike trail runs from the St. Kilda Pier to Bay Street in Brighton and introduces you to some of Melbourne's most beautiful scenery.
Watch colorful sailboats gliding by on the water, spy locals playing in the park, and stop for a bite at an artisanal cafe along the way.
Recommendations:
Australia Travel: 5 Things To Do In The Barossa Valley Besides Drink Wine [Blog Inspiration]
In a Sunburned Country by Bill Bryson [Travel Books]
Rockland Luggage 2-Piece Carry-On Set [Travel Gear]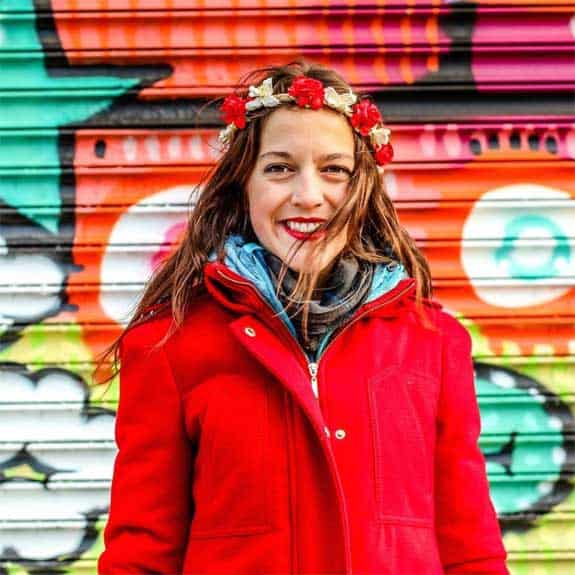 Hi, I'm Jessie on a journey!
I'm a conscious solo traveler on a mission to take you beyond the guidebook to inspire you to live your best life through travel. Come join me!
Want to live your best life through travel?
Subscribe for FREE access to my library of fun blogging worksheets and learn how to get paid to travel more!