10 Melbourne Hidden Gems & Secret Places (By A Local Guide)
This guest post on Melbourne hidden gems & secret places is by Kimmie Conner
As a city known for tiny laneways and concealed bars, Melbourne, Australia, has always had an element of mystery to it.
Melbourne isn't as much of a city of landmarks as many large metropolitan cities are, but it truly makes up for it in its unique character.
Within the last 26 years the city's laneway culture has boomed, and with it has come dozens of hidden places, rooftops, and dungeons that require a bit of effort to discover.
Luckily I worked in Melbourne as a walking tour guide and bar tour guide for the better part of a year. So, I am well-versed at the best-kept secrets of Melbourne in the Central Business District and beyond.
In addition to some of the main viewpoints and tours in the city, you will find TONS of lesser-known places to explore.
Here are some of my favorites.
Experience Travel Beyond The Guidebook
But first…
Bonus:
Once you sign up, you'll receive a welcome email with an additional gift inside. Spoiler: It's access to Jessie's free Ultimate Travel Planning Resource Library full of planning printables, downloadable Google Maps, PDF travel guides, and more.
On that note, let's dive into our Australia travel guide focused on hidden things to do in Melbourne.
Melbourne Hidden Gems & Secret Places
1. Old Melbourne Gaol
First constructed in 1839 — just four years after the city was founded — and operational from 1842 until 1992, the gaol is both creepy and historically fascinating.
You can find the gaol by walking through the RMIT campus to the courtyard in the middle.
Creepy fact:
What is now a college events courtyard was actually the site of dozens of hangings while the gaol was in service.
You can enter the gaol for a small fee and learn about its history, how it used to operate, what criminals were kept there, and even the logistics that went into hanging them. Some parts you might want to close your ears for.
The famous criminal and convicted police murderer, Ned Kelly, was kept and hanged there, which is a big draw for many people who visit.
2. Secret Bars In Melbourne
Fun fact:
This venue was the first of the laneway bars in Melbourne!
3. Yarra River Walking Track
But what many don't know is that if you follow the Yarra River inland, heading east, from the CBD, you can find some of the most incredible and scenic hiking trails around.
4. Punting On The Lake
One of the most unique experiences in Melbourne, "Punting on the Lake" is a wonderful old-fashioned tour around the Botanic Garden Lakes in a wooden punt boat.
The guides all wear old-fashioned striped attire and push your boat around with a long stick while giving you a tour of the lake's ecosystem and wildlife.
6. Flying Foxes & Yarra Bend View
In the summer months, the colony can reach 50,000 bats — yes, you read that right. The bats hang out around a square kilometer of distance along the river.
When the sun sets, however, the bats come alive.
You can see them flying around for their evening meal, playing with each other in the trees, and squealing as they awaken for the night. It's honestly one of the more interesting wildlife displays around the city.
7. Cat Cafe Melbourne
Yes, Melbourne does have a cat cafe — and it is truly hidden in the CBD!
You wouldn't believe you're in the middle of the center of a metropolitan city here.
Like the laneway outside, the cat cafe has brick walls and the feel of an old warehouse; which is because, well, that's exactly what it is. What was once a lane of factories is now hidden cafes and venues, like the cat cafe.
Have a cuppa and cuddle some lovable fur balls right in Melbourne's city center!
9. Easey's Burger Joint
Spending some time in Fitzroy?
Another amazing Melbourne secret is finding your way to Easey's Burgers.
This epic burger joint took three old train cars, placed them on a roof in Collingwood — located about a 10-15 minute walk from the markets above — and opened a restaurant inside.
The burgers, hot dogs, wings, and mac-n-cheese are outstanding, and the view is even better. It's definitely one of the most unique Melbourne eateries — and there are many!
Pro tip if you're looking for quirky Melbourne experiences:
Make sure to try their burger challenge. If you can finish the Metropolitan Mayhem Burger in a certain amount of time, it's free.
But trust me, it's not easy to finish a burger that involves multiple patties, cheese, dim sims, bacon, potato cakes, and… do I need to go on?
See the photo above for a visual!
10. Shrine Of Remembrance City View
The Shrine of Remembrance is a massive concrete memorial that represents Australia's role in WWII; however, it has exhibits on any War involvement Australia has had since becoming a country in 1901.
In terms of design, the multi-story memorial is centered around a tomb with flags and other war memorabilia, with a massive underground museum below and a lovely balcony you can climb up to, as well.
The hidden part of this attraction is that it's a great place to visit whether you are into military history or not.
Here is why:
Hotels In Melbourne, Australia
Looking for accommodation in Melbourne, Australia?
Click here for a full list of Melbourne hotels!
Prefer self-contained stays?
Click here to check out unique local rentals!
You can also use this map to search for local stays:
What are your favorite Melbourne hidden gems and secret places?
About The Author
Kimmie Conner is a Californian-born adventure travel and festival blogger. She has been on the road since 2015 in search of new experiences, cultures, festivals, and gorgeous sunsets. She has traveled through 65+ countries, lived in five, had over 15 different jobs on the road, and shares all her experiences on her site, Adventures & Sunsets. You can also find her on Instagram @kimmconn.
Enjoyed this post on the hidden gems of Melbourne? Pin it for later!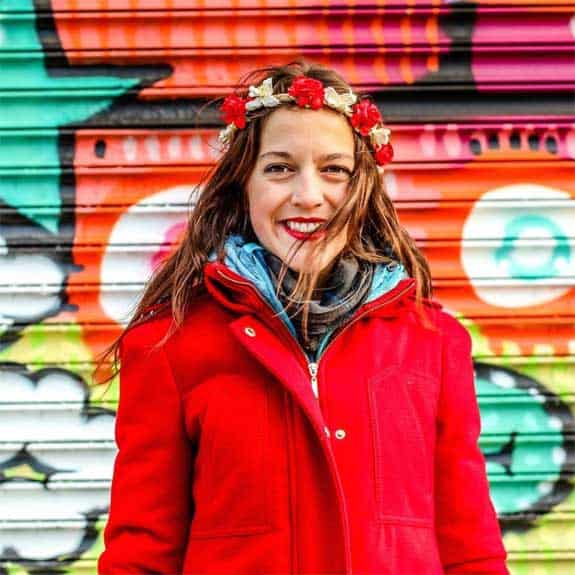 Hi, I'm Jessie on a journey!
I'm a conscious solo traveler on a mission to take you beyond the guidebook to inspire you to live your best life through travel. Come join me!
Want to live your best life through travel?
Subscribe for FREE access to my library of fun blogging worksheets and learn how to get paid to travel more!