18 Best Places To Visit In Mongolia
By Jessie Festa. This guide to planning a trip to Mongolia contains affiliate links to trusted partners.
Looking for the best places to visit in Mongolia?
This guide can help!
Located in Asia between Russia and China, Mongolia is one of the world's most unique places to visit.
Unlike many destinations, Mongolia remains largely untouched by mass tourism. Because of this, you'll typically get a more authentic experience when it comes to discovering its history, culture, and scenery.
And there certainly is a lot to discover.
Along with breathtaking landscapes that range from steppe grasslands to rugged mountains to dramatic deserts, you can immerse yourself in local culture by doing a ger homestay, visit historic sites to get a glimpse into the country's fascinating past, spot diverse wildlife that includes rare and endangered species, and visit true bucket list destinations like the famed Gobi Desert.
But, where can you have these experiences? And what are the most important places and landmarks in Mongolia to see?
Keep reading to learn some of the most unforgettable destinations you should consider adding to your Mongolia itinerary!
⏳ My top Mongolia travel recommendations include:

✈️ Airport Transfer: Book that here

🏨 Hotel: Puma Imperial Hotel (in Ulaanbaatar)

🗺️ Tours: Viator

🎒 Multi-Day Tour Operator: WHOA – use code JESSIEONAJOURNEY for $100 off!

📍Recommended Excursions:
🐎 Genghis Khan Statue with Terelj National Park & Aryabal Temple
🇲🇳 4-Day Essencence on Mongolia Tour
🛍️ Full-Day Tour of Ulaanbaatar with Museum & Black Market
🥾 Bogd Khan National Park Hiking Day Trip

🥘 Cooking Class: Cooking Class in a Traditional Ger Home in Ulaanbaatar Suburbs

🏥 Travel Insurance: SafetyWing

📞 Staying Connected: Airalo eSIM
Free Mongolia Travel Planning Resources
But first, before we go over some incredible Mongolia tourist attractions, I invite you to grab access to my free Ultimate Travel Planning Kit — which includes 40+ travel resources — from printables to quizzes to itineraries — all meant to help you explore the world beyond the guidebook!
Some highlights of the kit include:
Free "Where Should You Travel Next?" personality quiz
Pre-plotted Google Maps for 45+ destinations
Printable travel journal with writing prompts
Packing lists for different types of trips
And more!
Once you've grabbed your copy, keep reading to discover some of the top Mongolia things to do.
Mongolia Travel Map
To help give you a lay of the land, here is a map for visiting Mongolia in Asia. It includes the recommended places to visit in Mongolia mentioned below pre-plotted:
Click here for an interactive version of the Mongolia map.
Best Places To Visit In Mongolia
On that note, let's dive into some of the top places you should add to your Mongolia itinerary. As you'll soon see, a few main draws to visiting Mongolia include its astounding natural beauty, rich culture, and fascinating history, all of which you can explore through the below spots.
1. Ulaanbaatar
No trip to Mongolia would be complete without spending time in the capital city of Ulaanbaatar. This is the country's cultural hub where you can explore Mongolian heritage while also enjoying modern amenities. Museums, art galleries, performances, restaurants, and cultural events can all be enjoyed here.
While there are many fun things to add to an Ulaanbaatar itinerary, a few not to miss Mongolia attractions in the city include:
Zaisan Hill Memorial was built between 1971 and 1974 to show gratitude to the Soviet Union (USSR) for its assistance during Mongolia's fight against Japanese forces. It features a memorial complex honoring the Soviet soldiers who lost their lives during WWII.
Additionally, you can enjoy sweeping views over Ulaanbaatar as you take in the city skyline, the Tuul River, and the surrounding hills and mountains.
Just note that to reach the top you'll need to walk up 600 steps, though you can cheat a bit by going inside the mall at the base of the hill. Here there is an elevator that can get you about halfway up.
Gandantegchinlen Monastery (Gandan Monastery) was founded in 1838 and is one of Mongolia's only Buddhist monasteries to survive Soviet rule when many of these sacred places were destroyed. Today, it's the country's largest active monastery. Inside, you can also view a golden 26.5-meter-tall Avalokiteshvara, the Buddha of Compassion.
The National Museum of Mongolia is one of the most important museums in the country. Here you can peruse a huge collection of artifacts and exhibits that showcase the country's history, from prehistoric times to the present. A few highlights of the museum include viewing traditional costumes, archaeological discoveries, and religious artifacts.
2. Gorkhi-Terelj National Park (Töv Province)
If you're looking for Mongolia places to visit near Ulaanbaatar, Gorkhi-Terelj National Park is a top pick. Known for its stunning landscapes that range from vast valleys to lush forests to towering rock formations, it's a great place for hiking, horseback riding, rock climbing, and camping.
Additionally, you can interact with nomadic families and can even stay overnight in a ger — a must-have experience during a visit to Mongolia. A ger is a portable and round traditional dwelling that is similar to a yurt, though there are some regional and cultural variations in the terminology and design.
Two popular attractions in this park include Turtle Rock, a giant rock you can hike up that looks like a turtle, and Ariyabal Meditation Temple, a spiritual retreat where you can meditate and relax in a serene setting.
3. Hustai National Park (Töv Province)
Home to beautiful landscapes and diverse wildlife, the main reason this is one of the best places to see in Mongolia is its wild horses.
In fact, Hustai National Park is famous for reintroducing the endangered Przewalski's horse, also known as the Takhi or Mongolian wild horse.
Today, the park acts as a protected area and reserve for these horses which, according to my guide when I visited, is the only true wild horse in the world.
You can drive around on your own or with a biologist to try to spot these beautiful creatures. Additionally, keep your eyes peeled for marmots (you'll see a ton of them), red deer, Mongolian gazelles, and a variety of bird species.
To further your education, the Hustai Visitor Center has a small but informative museum, video viewing room, and gift shop.
4. Gun-Galuut Nature Reserve (Töv Province)
This protected area in Mongolia showcases diverse landscapes — including wetlands, mountains, rivers, and grasslands.
If you enjoy outdoor adventure, it's one of the top places in Mongolia for hiking, horseback riding, and cycling. Birdwatching is also popular, particularly around beautiful Lake Khökh.
Additionally, the nearby Kherlen River provides opportunities for kayaking, rafting, and fishing.
If you enjoy wildlife spotting, Gun-Galuut Nature Reserve is home to animals like the endangered Saker falcon, Mongolian gazelle, argali sheep, and wild boar.
Want to immerse yourself in Mongolian culture? Opt to stay overnight in a ger!
5. Lake Khovsgol National Park (Khövsgöl Province)
Lake Khovsgol National Park, also known as Khövsgöl Nuur National Park, features 8,865 square kilometers (3,423 square miles) of natural beauty.
Along with typical outdoor adventures like hiking, horseback riding, and camping, it's one of the best places in Mongolia for wildlife spotting. This is because it's home to several endangered and rare species, such as the Siberian ibex, argali sheep, Eurasian lynx, and the gray wolf.
The main attraction within the park is the namesake Lake Khövsgöl — one of Central Asia's largest and deepest freshwater lakes and one of the best places to visit in Mongolia.
Showcasing crystal clear waters surrounded by mountains, meadows, and forest, its nickname is the "Blue Pearl of Mongolia."
6. Amarbayasgalant Monastery (Selenge Province)
The main reasons to visit this Buddhist monastery include its cultural significance and stunning traditional architecture with intricate artwork, detailed carvings, and vibrant murals.
In terms of design, the Amarbayasgalant Monastery complex features several temples, prayer halls, dormitories for monks, and administrative buildings — with the most impressive structure being the Zuu Temple, which houses a large statue of Buddha Amitayus.
Amarbayasgalant Monastery was originally constructed in the 18th century to honor Zanabazar, a spiritual leader and an influential figure in Mongolian Buddhism.
7. Gobi Desert (Several Provinces)
No list of the best places to visit in Mongolia would be complete without mentioning the Gobi Desert. Personally, this was a main highlight for me when I visited Mongolia thanks to its magnificent scenery, diverse landscapes, and outdoor adventure opportunities.
As the Gobi Desert is vast, it actually spans several provinces, including:
Ömnögovi Province
Dundgovi Province
Bayankhongor Province
Dornogovi Province
This also means you'll encounter a wide variety of landscapes: open spaces, rolling sand dunes, rocky cliffs, canyons, and steppe grasslands that seem to stretch on forever.
In terms of other worthwhile activities in Mongolia, keep your eyes peeled for snow leopards, Bactrian camels, Gobi bears, Gobi gazelles, and numerous bird species.
Speaking of camels, did you know Mongolia is one of the few places in the world where you can see two-humped camels? During my three days in the Gobi, I saw these rare camels multiple times, so your odds of spotting them are pretty good.
Something really neat about the Mongolian Gobi Desert is that it's the largest dinosaur fossil reservoir in the world, according to UNESCO. I'll share more about how to explore this when we discuss Bayanzag!
8. Baga Gazriin Chuluu Nature Reserve (Dundgovi Province)
I'll never forget driving through the Gobi Desert and approaching Baga Gazriin Chuluu Nature Reserve. Suddenly, vast open space turned to giant rock formations and granite outcroppings begging to be climbed and photographed.
Interestingly, only 5% of the Gobi Desert is covered in sand, and this reserve in particular showcases a landscape so different from what you might typically picture when thinking of a desert.
It's recommended to camp overnight so that you can be perfectly situated for evening stargazing and a morning sunrise hike. Also be on the lookout for snow leopards, argali sheep, ibex, and various bird species.
9. Tsagaan Suvarga (Dundgovi Province)
Also known as White Stupa, this unique geological formation showcases giant limestone cliffs that look like a row of stacked stupas due to erosion and weathering over millions of years.
Not only does the shape of the cliffs make them striking, but also the colors, as they range from white to orange and red. Definitely bring your camera to take photos from a variety of angles as you walk the designated paths.
Another highlight of Tsagaan Suvarga: the panoramic views of the surrounding desert landscape and Mongolian countryside!
10. Ongi Monastery Ruins (Dundgovi Province)
During the late 1930s, a series of political repressions and purges known as the Mongolian Purges took place. They were the result of Soviet leader Joseph Stalin and his policies that aimed to eliminate perceived threats to his regime and establish tighter control over Mongolia.
This included replacing religious beliefs with communist ideology. It is estimated that thousands of Buddhist lamas were killed or imprisoned during the purges and over 700 monasteries were destroyed.
The Ongi Monastery was sadly one of these, though it is still one of the top places to visit in Mongolia due to its cultural significance as well as its architectural beauty. The latter can still be seen despite the tragedy, especially as work is being done to restore the monastery.
Established in the 18th century, Ongi Monastery was one of the largest monastic complexes in Mongolia until its destruction. At its peak, it housed over 1,000 monks and consisted of two main sections, the Barlim Monastery and the Khutagt Monastery.
Pilgrims would come from all over Mongolia and beyond to visit the sacred site, see the ornate temples, and view huge collections of religious artifacts.
Today, the ruins of the temples, stupas, and other monastery structures offer a glimpse into the rich history and spiritual significance of Buddhism in Mongolia while allowing you to take in the beauty of the vast Mongolian steppe.
11. Bayanzag (Ömnögovi Province)
Also known as the Flaming Cliffs, Bayanzag is a famous paleontological site within the Gobi Desert. Everything from dinosaur eggs to the remains of various dinosaur species has been found here.
You'll be able to explore the site, learn about the region's prehistoric past at a small nearby museum and, if you're lucky, you might even spot ongoing excavations.
Another highlight of Bayanzag is hiking around the striking red sandstone "Flaming Cliffs." Sunrise and sunset are particularly amazing here.
12. Orkhon Valley (Arkhangai Province)
A UNESCO World Heritage Site, the Orkhon Valley is one of the top Mongolia tourist spots thanks to its historical, cultural, and natural significance.
First of all, it's breathtaking with expansive grasslands, rolling hills, winding rivers, and picturesque waterfalls.
In fact, it's home to Mongolia's largest waterfall, Ulaan Tsutgalan (Orkhon Waterfall), which measures about 10 meters (33 feet) wide and 20 meters (66 feet) tall. It's truly one of the most beautiful places in Mongolia!
Hiking, fishing, camping, and other outdoor adventure activities are popular here — as is staying in a Mongolian ger to learn more about traditional nomadic life.
The Orkhon Valley is also one of the more important historical places in Mongolia, as it once sat at the center of the ancient Mongol Empire. Today, you can explore various archaeological sites — including the ruins of ancient cities, burial mounds, and stone monuments.
13. Khorgo-Terkhiin Tsagaan Nuur National Park (Arkhangai Province)
The thing that makes this protected area one of the top tourist spots in Mongolia is its incredible natural beauty, with its two main features being Khorgo, a dormant volcano, and Terkhiin Tsagaan Nuur (White Lake), a pristine alpine lake.
If you love adventure, one of the best things to do in Mongolia is to hike to the top of Khorgo and take in panoramic views of the surrounding volcanic landscapes. Follow this with some camping along the shore of the lake, which is also a great spot for boating and fishing.
Other fun activities in Khorgo-Terkhiin Tsagaan Nuur National Park that make it worth the trip include hiking other scenic trails, horseback riding, and trying to spot wildlife like ibex, argali sheep, and various bird species.
14. Tsenkher Hot Springs (Arkhangai Province)
Looking to enjoy wellness travel in Mongolia? The Tsenkher Hot Springs are renowned for their therapeutic benefits and are one of the best places to visit in Mongolia.
The temperature of the water can reach up to 86°C (187°F), but it is usually cooled down for bathing.
You'll be able to soak in several pools with water containing minerals that are believed to have healing properties for certain skin conditions, joint pain, and other ailments.
The hot springs offer the perfect way to unwind after a day hiking around the local forests and meadows or kayaking and fishing on the nearby Tsenkher River.
And for a dose of local culture, consider staying overnight in a ger camp!
15. Kharkhorin (Övörkhangai Province)
Established by Genghis Khan in 1220, Kharkhorin was once the ancient capital of the Mongol Empire, then known as Karakorum.
Strategically located along the Silk Road, it was a place of trade and cultural exchanges between East and West. Interestingly, even famed explorer Marco Polo visited!
While much of the city was destroyed and abandoned in the 14th century following the collapse of the Mongol Empire and subsequent invasions, today it remains a fascinating place to explore Mongolian history.
Here you can visit archaeological remains — including the remnants of the palace of Ogedei Khan — and visit the Kharakhorum Museum.
Another highlight is visiting the Erdene Zuu Monastery, which sits just outside the ruins. Built in the 16th century, it's considered one of the oldest and most important monastic complexes in Mongolia.
16. Khögnö Khan Strictly Protected Area (Bulgan Province)
The Khögnö Khan Strictly Protected Area — sometimes also called Khögnö Khan Nature Reserve or Khögnö Khan National Park — is one of the top places of interest in Mongolia as it's an important conservation area showcasing a variety of ecosystems and attractions.
Named after the park's Khögnö Khan Mountain, you can explore mountain ranges, steppe grasslands, sand dunes, and rocky outcrops.
In terms of Mongolia sightseeing in the park, you'll definitely want to visit the Elsen Tasarkhai Sand Dunes. These dunes stretch for 80 kilometers (50 miles) and are often referred to as the "Mini Gobi."
It's the perfect place for some sandboarding — one of the more unique things to do in Mongolia — and taking in a gorgeous sunset.
Other fun things to do in Mongolia in this park include hiking, horseback riding, camping, and trying to spot wildlife like argali sheep, Siberian ibex, and numerous bird species.
17. Altai Mountains (Bayan-Ölgii Province)
In my opinion, Mongolia's Altai Mountains offer some of the most jaw-dropping scenery I've ever seen. Prepare to be wowed by the snowcapped peaks and colorful mountains that stretch dramatically toward the puffy clouds above. Crystal rivers cut through a landscape dotted with gers, livestock, and colorful wildflowers.
When visiting, you'll fly into Ulgii (Ölgii) — the capital city of the Bayan-Ölgii Province in western Mongolia — to begin your exploration. Within this mountain-hugged city, you can enjoy hotels, restaurants, markets, and museums, though I highly recommend also driving out into the countryside.
One thing to realize is this area is predominantly inhabited by the nomadic Kazakh ethnic group. You'll be able to immerse yourself in local Kazakh culture and partake in cultural activities by staying in a ger with a Kazakh family, witnessing eagle hunting demonstrations, experiencing Kazakh music, viewing local handicraft displays, and eating traditional Kazakh cuisine.
For example, when I stayed with a couple named Asker and Ahgul and their family, they hosted a big welcome feast. This included Beshbarmak, a Kazakh dish of boiled meat and noodles meant to be eaten with the hands.
The family also took me hiking to explore towering mountains, glacial lakes, and other gorgeous landscapes. In my opinion, the Altai Mountains are home to some of the most amazing hiking trails in the world!
Love festivals? Attend during the annual Golden Eagle Festival, of the top Mongolian festivals!
18. Altai Tavan Bogd National Park (Bayan-Ölgii Province)
Building on things to see in Mongolia specifically in the Altai Mountains, Altai Tavan Bogd National Park is highly recommended.
Here you'll find Mongolia's highest peak, Khuiten Peak, as well as beautiful lakes, glaciers, and diverse wildlife. Actually, the park is home to the five highest peaks in Mongolia, which form a stunning natural backdrop for activities like hiking, rock climbing, fishing, and horseback riding.
Another attraction not to miss is Potanin Glacier, the largest glacier in Mongolia. This alongside other glaciers helps to contribute to the park's stunning topography.
Love wildlife? Have your camera ready as you try to spot ibex, argali sheep, and snow leopards. The park is also a top location for bird-watching in Mongolia.
And for a bit of history, Altai Tavan Bogd National Park features ancient rock art, including petroglyphs (rock carvings) that depict scenes from ancient times.
Basically, this park has it all and is a must see in Mongolia, and it's worth spending at least three nights here — more if you have the time!
Top Mongolia Tours
Along with the above-mentioned Mongolia tourist places, it's recommended to book a few tours with a knowledgeable local guide. This can help you truly learn about the place you're visiting and immerse yourself in the culture without having to worry about transportation.
A few top-rated Mongolia tours, each departing from Ulaanbaatar, include:
👉 Click here for a full list of Mongolia tours.
Mongolia Travel Tips
As you explore the best places to visit in Mongolia, make sure to keep the following advice in mind:
Work with a local tour operator. Many of the experiences mentioned above, such as staying with a local family in a ger, can be tricky to book on your own — not to mention navigating Mongolia's roads is very challenging. Then once you're there you'll need someone to translate.
When I visited Mongolia, my experiences were booked through a local company called Eternal Landscapes. They were excellent!
Additionally, if you're a woman who loves adventure, I highly recommend WHOA Travel's Mongolia itinerary.
Visit Mongolia with a go-with-the-flow attitude. Things will not always go according to plan; but, remember that is all part of the adventure. Instead of getting frustrated, be grateful that you're experiencing a place many don't get the chance to.
Carry a lot of protein-rich snacks if you're a vegetarian. Mongolians eat a very meat-heavy diet. As a vegetarian myself, it would have been nearly impossible to avoid meat had it not been for my local guides who helped prepare special meals for me.
If you don't have a guide who can help, create a plan for how you'll stay nourished, particularly outside of Ulaanbaatar where you'll have a wide range of restaurants.
Adding on this, dairy is also a huge part of the Mongolian diet, so if you're vegan you'll need to plan for this as well.
Prep for long drives on bumpy roads. During my trip to Mongolia, there were many days where I spent over four hours in a car — and this typically isn't on pavement.
Along with downloading audiobooks and podcasts to pass the time, consider how you might make the drive more comfortable, such as with cozy socks or a travel pillow. And if you get carsick you'll absolutely want to have medication to help combat this.
Always drink the milk or milk tea offered by hosts. When doing a ger homestay, you'll always be offered some type of warm milk or milk tea drink. This is a gesture meant to welcome and show respect to visitors, and it reflects their nomadic way of life where dairy products are essential and also symbolize abundance. It is rude to refuse it, so drink up.
Pack essential hygiene products. When doing a ger homestay, there isn't typically a formal bathroom. Instead, you'll be cleaning yourself up in your ger and going to the bathroom in a small shed with a hole in the ground. While I often found there was soap and water readily available outside, you'll definitely want to bring toilet paper, hand sanitizer, and biodegradable baby wipes. I also suggest bringing self-care products that don't require water, like biodegradable face wipes.
Best Places To Visit In Mongolia FAQ
Here are answers to frequently asked questions about visiting Mongolia:
Q) What is Mongolia best known for?
Mongolia is known for its diverse landscapes, nomadic culture, rich history — including Genghis Khan and the Mongol Empire — and world-renowned tourist attractions like the Gobi Desert.
Q) Is Mongolia safe?
According to Travel-Safe Abroad, the risk of being the victim of a violent crime in Mongolia is low. That being said, you should be careful of pickpockets and other scams in the capital city of Ulaanbaatar.
Q) Is Mongolia worth visiting?
Mongolia is absolutely worth visiting, particularly if you want to experience authentic culture and gorgeous landscapes. Because Mongolia is largely untouched by mass tourism, it can be both challenging and rewarding to travel through.
Q) Is Mongolia pretty?
Mongolia is home to an array of diverse landscapes that are striking and vast. It is truly stunning and you'll definitely want to bring your camera. If you have a telephoto lens, you'll also be able to capture epic shots of the local wildlife.
Q) Is Mongolia an expensive country?
While someone's opinion on a country being cheap or expensive is relative, in general, Mongolia is considered a very budget-friendly country to travel through. Budget travelers can expect to spend around $30 to $50 per day, while mid-range travelers may spend approximately $70 to $100 per day.
While you can visit Mongolia any time of year, summer (mid-June to late August) is typically considered the best time to visit. This is when you'll experience warm temperatures and pleasant weather and can attend the famous Naadam Festival in July.
Mongolia Travel Insurance
When visiting Mongolia — or anywhere else in the world — it's wise to get travel insurance.
One of the best travel medical insurance for travelers is SafetyWing as they've got a large network and offer both short-term and long-term coverage — including coverage if you're traveling for months as well as limited coverage in your home country.
Additionally, SafetyWing is budget-friendly and offers $250,000 worth of coverage with just one low overall deductible of $250.
Click here to price out travel insurance for your trip in just a few clicks.
Final Thoughts On Visiting Mongolia
Mongolia is an incredible travel destination for those wanting to explore astounding natural beauty, rich history, and authentic culture.
And because the country hasn't seen mass tourism, you'll be able to enjoy your trip without crowds and in a very genuine way.
Adding the above-mentioned places to visit in Mongolia to your itinerary can also help ensure you see the best of the destination. Visiting just a few of these places will undoubtedly lead to an unforgettable trip!
What places to visit in Mongolia would you add to this list?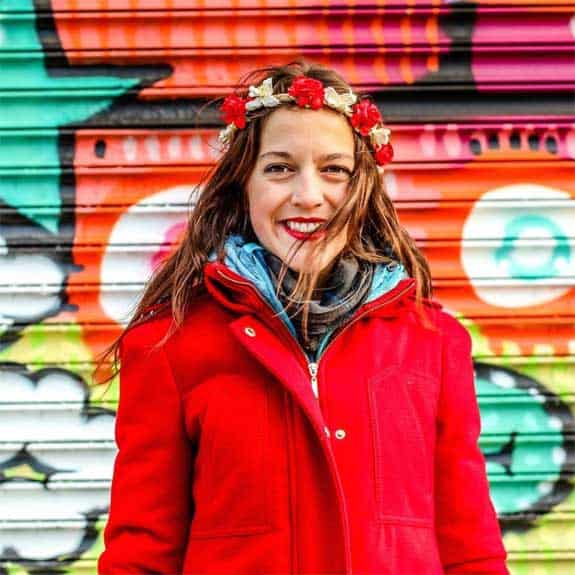 Hi, I'm Jessie on a journey!
I'm a conscious solo traveler on a mission to take you beyond the guidebook to inspire you to live your best life through travel. Come join me!
Want to live your best life through travel?
Subscribe for FREE access to my library of fun blogging worksheets and learn how to get paid to travel more!