Notes On Measuring Travel In Friends Rather Than Miles
"A journey is best measured in friends rather than miles" – Tim Cahill
Sometimes, I feel like I'm the only traveler on the planet who doesn't love
Rio de Janeiro
. I know, I know. What's wrong with me? I hiked Sugar Loaf and Pico Da Tijuca, ate tasty tapioca from street vendors, saw colorful street art in Lapa and drank delicious Caipirinhas laced with passionfruit. Still, there was no moment I felt hot blooded, no moment I truly laughed from the belly up, no moment I felt moved to write and no moment I felt truly connected to anything. Making new friends on the road didn't come easy in Rio, not because the people weren't friendly, but because sometimes it just doesn't happen.
Inspiring Stories Of Friendship
In
Amsterdam
, I fell in love with the city. Not because I did shrooms or partied, but because on my first night there I met a guy named Cole, fell in love and spent the next week exploring the city with him, hand-in-hand, along with new friends we made at our hostel.
Riding bikes
, listening to live music in Vondelpark, perusing the Museum of Sex and the Van Gogh Museum, trying my first rose beer and spending lazy afternoons talking and giggling at coffee shops became mini adventures I could share with someone special — a thrill in itself as we had only just met. While we dated for about eight months, it ultimately ended. Still, I look fondly on that city, and how alive and happy I felt exploring it. In
Patagonia
I met an Italian backpacker named Alessandro in a bar in
Ushuaia
. We ended up doing shots and dancing to oldies until around 1am when I decided I should go to bed and get some rest before my next day's hike. While we had fun I didn't think I'd see him again — until he ended up being on the same bus as me to Tierra del Fuego, both as
solo travelers
. We got lost together exploring the variety of landscapes, shared snacks on the water and traded travel and hometown stories. We made plans for the following day to take on a lesser-known trek:
Martial Glacier.
We got extremely lost, made new friends on the trail (who were also lost) and saw one of the most spectacular sights I'd seen yet in Patagonia that was hardly ever listed as a tourist attractions. I probably couldn't have done it without Alessandro, and I owe him a lot for the amount of accomplishment I felt completing the difficult hike. We still talk to this day. And one of my favorite destinations I've visited to this day has been Fiji. It was here, on the island of Beachcomber, that I met my travel twin: Lindsay. Funny enough I had been traveling with a girl I was not getting along with, and by 11:30am she had already chugged an entire bottle of red wine and had vomited all over one of the lunch picnic tables. After putting my drunk travel companion to bed I went for a walk on the beach, alone, and happened upon Lindsay, who was also strolling alone. Our eyes met and it was like love at first sight, the unromantic kind where you know you've found a friend who shares your soul. Beach destinations aren't typically my favorite; however, Fiji holds a special place in my heart. Lindsay and I went on to travel through
France
,
Italy
and
Ecuador
together, and are still great friends.
Making Friends & Solo Travel
As anyone who reads this blog regularly knows I'm an avid solo traveler, and probably always will be. I love the absolute freedom to do what I want when I want and the opportunity to grow my relationship with myself. That being said, making friends on the road is an important part of
solo travel
— at least for me — as it's often the friends I make and the unexpected adventures we get into that drives me to organically fall in love with a place. I can still have my alone time, but I can also enjoy laughs with new friends. There are just certain experiences, like having a bottle of wine at sunset, picnicking in ambient spaces, going to shows and festivals, and reaching the summit of a mountain that can be enhanced by being surrounded by great people. And many times, it's these people that ultimately mold your lasting impression of a destination, at least for me.
In your experience, is it the people or the attractions — or something else — that ultimately shape your perceptions of a destination?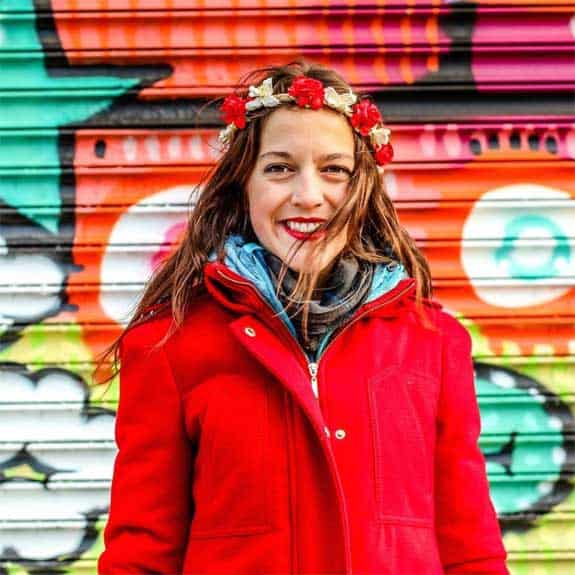 Hi, I'm Jessie on a journey!
I'm a conscious solo traveler on a mission to take you beyond the guidebook to inspire you to live your best life through travel. Come join me!
Want to live your best life through travel?
Subscribe for FREE access to my library of fun blogging worksheets and learn how to get paid to travel more!