6 Essential Jordan Travel Tips
For those wanting to visit the Middle East but are nervous, Jordan is an excellent choice. The country is much more stable than its neighbors, with people who are proud of where they come from.
In fact, it wasn't uncommon for shop keepers to hand me Jordan-inspired pins and trinkets free of charge, excited to see tourists exploring the country's offerings.
There's so much to experience in Jordan — which you'll see as you read on — and one should allot a minimum of one week to their visit.
To help you plan your itinerary, here are six essential Jordan travel tips.
1. Rent A Car
Jordan is a small country, and you can technically drive from Amman to the Dead Sea in about two hours.
That being said, there are so many worthwhile stops to make along the way: the Dana Biosphere Reserve for hiking; Madaba and its beautiful mosaics; Ma'in for a relaxing spa experience; Wadi Rum for desert adventures; Wadi Mujib for canyoning; the Red Sea for a memorable snorkeling trip; Aqaba for a beach resort getaway; Jerash to see 3rd century ruins; Fenyan for getting to know authentic Bedouin culture; Mount Nebo to see where Moses looked out toward the Promise Land; Petra to trek through the ancient city of the Nabataeans.
By renting a car, you'll be able to take your time on scenic stretches of road (there are many!) and maximize your time having the experiences you want.
2. Dress Conservatively
Jordan is a relatively modern country in terms of the Middle East, and in places like Amman (certain sections) where you'll find girls wearing dresses and heels, and the Dead Sea where it's a resort area you don't have to worry about how you dress; however, there will be more traditional places, such as Madaba and old Amman, where you'll want to have clothing that covers your knees and shoulders out of respect.
3. See A Variety Of Landscapes
Jordan is more than just desert, and one should experience all it has to offer.
The Dana Biosphere Reserve is a great place for this, as it's home to four bio-geographical zones, over 700 plants, 215 bird species, 38 mammal species and a diverse geology of granite, limestone and sandstone all  in one place.
Additionally, you'll find a coastal seaside resort atmosphere in Aqaba, which is very different from the bustling cities and sandy deserts you'll find in much else of the country.
In Wadi Mujib, colorful canyons are carved into otherworldly patterns and shapes from water.
These are just a few of the many landscapes you'll find in Jordan.
4. Explore Both Jordan's Ancient And Modern Offerings
As stated above, Jordan is a relatively modern country that also preserves it's ancient history.
For ancient history, visit sites like Petra, Bethany Beyond the Jordan, Ajlun Castle, Jerash and Umm Qais.
Then, for some modern offerings, go a swanky rooftop bar in Amman, stay at a Dead Sea resort, enjoy sustainable luxury at the Evason Ma'In Hot Springs & Six Senses Spa, bring beers on a Red Sea lunch and snorkel cruise or wander around the beach resort city of Aqaba.
5. Don't Shave For A Few Days Before Going In The Dead Sea
I made this mistake myself when visiting the Dead Sea and OUCH! Every single pore on my body felt like it was on fire, and when I got out my skin was red and irritated.
This didn't happen to everyone in my group, as those who hadn't shaved for three days prior were fine.
This is because of the Dead Sea's extremely high saline content — 33.7% salinity, to be exact — which is what allows you to float so effortlessly.
6. Bring Cash For A Visa On Arrival
I hate getting excited about a trip and then realizing you need to get a visa. That being said, while U.S. citizens are required to have a visa to enter Jordan, you can get it upon arrival for $56.50 (single entry). Certain nationalities may need to obtain a visa prior to arrival. To see what your visa requirements are, click here.
My trip to Jordan was sponsored by the Jordan Tourism Board. I was not required to write this post nor was I compensated for it. All opinions are my own.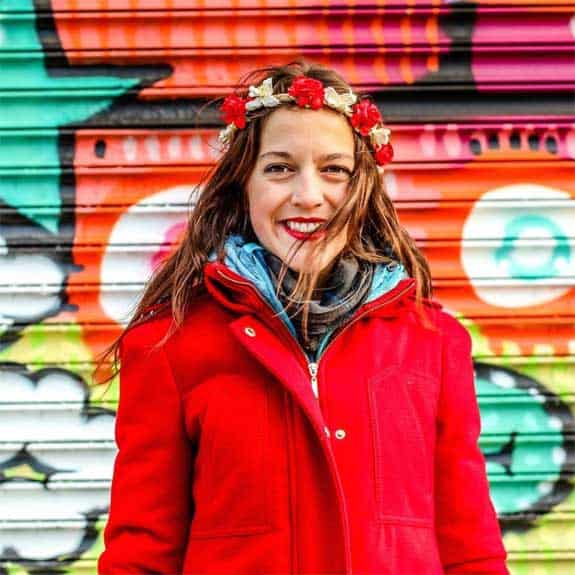 Hi, I'm Jessie on a journey!
I'm a conscious solo traveler on a mission to take you beyond the guidebook to inspire you to live your best life through travel. Come join me!
Want to live your best life through travel?
Subscribe for FREE access to my library of fun blogging worksheets and learn how to get paid to travel more!