Photo Journal: A Spectacular Desert Sunset In Jordan
Looking through my Jordan photos, I immediately stop at this one. I can still feel the separating of sand under my flip flops, and how I cursed myself for such a poor footwear choice for a hike.
The smell in the air was warm, if that could be a smell, a mix of tea laced with spices and goat hair from hand-made Bedouin tents. I remember my guide's dark eyes, shadowed further by his black kohl eyeliner, and how odd I thought it was that he lived in the desert yet still had an iPhone (and Twitter!).
This photo was taken in the Dana Biosphere Reserve in Feynan, one of the few communities left in Jordan with an authentic Bedouin culture. My hotel was the Feynan Ecolodge, a sustainable property that's electricity-free and vegetarian, with a major focus on employing members of the local Bedouin community and offering guests cultural experiences, like tea making, shepherding, weaving and "Arbood" bread making.
On this particular night, I decided to go on a sunset desert hike with a Bedouin guide who told us about the nomadic lifestyle of the local people. As the sun set, our guide makes the group steaming cups of tea laced with cardamom, which paired perfectly as the sky went ablaze with colors.
It seemed ironic and poetic to me, the naked tree, stretching its barren branches toward a sky so full of vibrancy and life.
Together, I thought it made for quite a beautiful photo in a truly mesmerizing place in the Middle East. The Dana Biosphere Reserve offers much to see, as it's Jordan's largest biosphere reserve with 320 square kilometers (124 square miles) to explore and four different bio-geographical zones, meaning an array of landscapes.
Whether you stay at Feynan or not, I recommend spending at least one night of your Jordan trip camping in the reserve… and making sure you're there for sunset!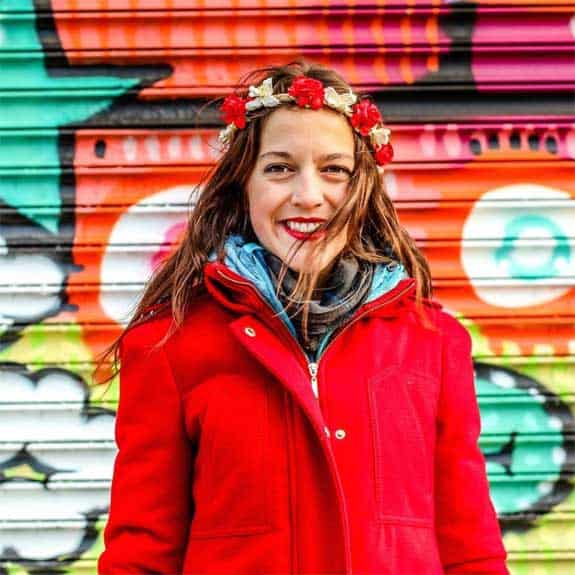 Hi, I'm Jessie on a journey!
I'm a conscious solo traveler on a mission to take you beyond the guidebook to inspire you to live your best life through travel. Come join me!
Want to live your best life through travel?
Subscribe for FREE access to my library of fun blogging worksheets and learn how to get paid to travel more!