Going Back in Time at McSorley's Old Ale House in New York
Nestled in the heart of the trendy East Village is an un-trendy tavern that has literally stood the test of time. One of the oldest bars in America, McSorley's was a popular watering hole in the late 1800's and early 1900's and hasn't changed a bit since. Not going to lie, I really felt like i should be wearing a cloche hat and straight-lined chemise. Walking in through the small doors, McSorley's Old Ale House is cozy and will immediately take you back in time. It was opened in 1854 by Irish immigrants and is
New York
's oldest saloon that is still in operation. Back when it first opened it was a men-only bar, and it wasn't until 1970 that women were allowed in. A swarthy lighting immerses the venue and wooden picnic tables are lined up against the wall and guests are encouraged to sit with strangers. An old-style furnace heats the room, keeping things nice and toasty.
The walls are adorned with old posters, photos, and newspaper clippings, some of which are over 100 years old. Saw dust covers the floor and if you look above the bar you'll notice a line of hanging wish bones.
Apparently, they were from soldiers who ate there before going to fight in World War 1. The soldiers were supposed to retrieve the bones once they returned, meaning the ones that still remain are from fallen soldiers.
The bar only serves ale (just like when it opened over 150 years ago), which comes in two varieties, light or dark. During happy hour, twofers are only $5. If you're hungry, soups, sandwiches, and chilli are all under $5, and a nice juicy burger is only $5.50. While this is not a place for hipsters, it doesn't need to be, as it's not up-and-coming but already just
is.
Unpretentious types who just want to slug
beers
, have a conversation with the bartender, or throw some darts with your neighbor will love it.
Located at 15 E. 7th Street.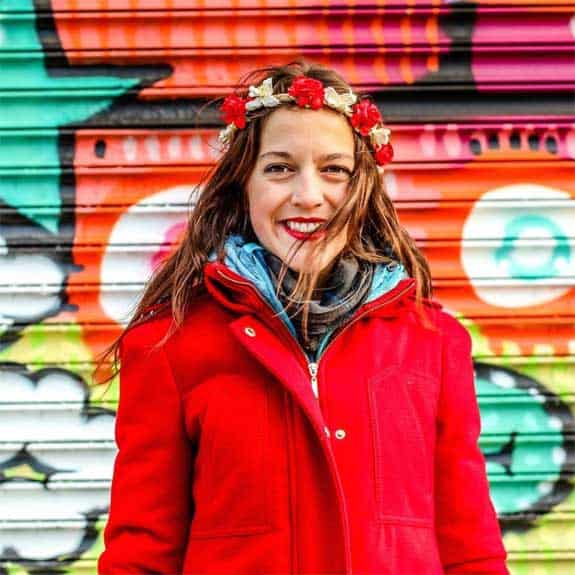 Hi, I'm Jessie on a journey!
I'm a conscious solo traveler on a mission to take you beyond the guidebook to inspire you to live your best life through travel. Come join me!
Want to live your best life through travel?
Subscribe for FREE access to my library of fun blogging worksheets and learn how to get paid to travel more!