Notes On Making Long-Lasting Travel Friendships
"Excuse me, where are you staying?! I'm looking for somewhere to sleep."
I turned around to find a young man about my age, 21 at the time, standing there with a giant backpack on. We were at a money exchange in Munich, and his shaggy appearance, the bags under his wide eyes and his quick speech made me wonder if he hadn't slept outside on the sidewalk then pounded 20 shots of espresso.
"Umm, a hostel down the road. It's called Wombats," I said, turning to walk away.
"Hey, wait. Can I come?!"
I sighed. "Sure. I mean, it's a free country. You don't need my permission to go somewhere."
I tried to walk ahead quickly, but he followed me like a puppy. "What's your name?! I'm William."
"Jessie."
William was strange. Not in a scary way, but more in an eccentric way. He probably stayed up all night trying to lick his elbow or count the strands of hair on his head. His eyes widened as he spoke — even if he was saying something not remotely exciting — and it was as if he couldn't stop nodding. He seemed overly excited about everything.
When checking into the hostel I noticed there was a free walking tour happening soon, so I ran up to my room to quickly change and head back down to the lobby meeting point. Of course, William was right there.
"Hey Jessie! Are you doing the walking tour?!"
I rolled my eyes. This strange guy was going to be all over me during my stay. I needed to figure out an escape plan.
Oddly enough, William and I became buddies on the tour. I learned more about his travels, his time spent studying in Asia, how he biked across America to raise awareness about a deadly diseases called Neurofibromatosis, and how he enjoyed making film. Don't get me wrong, he was still eccentric — he actually made a serious proposal that we go to Paris together to kiss under the Eiffel Tower to do something cliche — but he's still someone I keep in touch with to this day.
Over the years I've made a number of long lasting travel friendships, some of whom I just keep in close contact with on Facebook and others whom I've actually stayed with or whom have stayed with me. Most notable of these friendships is Dan, whom I met in a hostel in Austria. I see him at least once a year when he comes work an annual art show in New York called Volta, and I've gotten to meet his parents as well as his sister. Sebastian I met in transit in Fiji on the ferry, and what was about two hours of conversation at the time turned into a long lasting friendship. Then there's Rachel, a once-stranger whom I ended up sharing an apartment with in Sydney for a few months, who now au pairs in NYC. And Joe, a Canadian traveler I met on a walking tour, is someone I still regularly Skype with — and whose wedding I'll be adding next summer. These are just a few of the people I've met on the road and had an instant connection with, even if I'd only know them for a short while. It doesn't matter if it was a few hours, a few days or a few months, in that time we were able to share something new together, something that bonded us for (hopefully) life.
That being said, the truth is that most of the people we meet on the road we rarely speak to again. I say rarely because Facebook makes it easy to quickly "like" someone's status or leave a short comment on a photo, but you may not be emailing or Skyping. I often wonder why this is — why some travel friendships last and some fade away as if they never happened. You may think you dreamed these people up, although the photos of laughing backpackers holding up their beers for a cheers or smiling travelers jumping in a beautiful landscape tell you otherwise. Where were these people now, whom for a few days at least you felt were your best friends?
Some may think it's sad to lose touch with so many people — and maybe it is, a little — but the truth is, it would be exhausting to keep in close contact with everyone we meet on the road. There are so many wonderful travelers out there who bring something special to our trip. Whether the friendship goes beyond that doesn't necessarily matter, just that we enjoy the time we have together and appreciate the positive influence these people had on our journey. And thanks to Facebook, Twitter, Instagram and the slew of other social networking sites out there, you'll always have a couch waiting for you somewhere else in the world if you just reach out.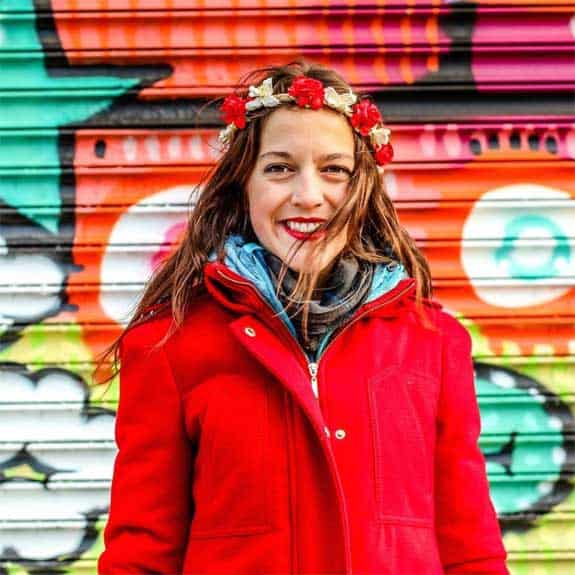 Hi, I'm Jessie on a journey!
I'm a conscious solo traveler on a mission to take you beyond the guidebook to inspire you to live your best life through travel. Come join me!
Want to live your best life through travel?
Subscribe for FREE access to my library of fun blogging worksheets and learn how to get paid to travel more!