Are You A Trinidad Or Tobago Traveler?
"While sister islands, Trinidad and Tobago are two very separate islands with their own unique cultures," explains my local guide, Jennifer.
Before the trip, I'd done very little research on Trinidad and Tobago, wanting to experience it organically once I arrived without pre-conceived notions.
People always refer to the destination as "Trinidad and Tobago," rarely ever saying, "I went to Trinidad" or "I just flew back from Tobago."
In fact, I wasn't even sure there were two separate islands. After visiting for myself, however, I now know they are very different.
Tobago Is More Of A Beach Paradise
For those who travel to Trinidad and Tobago to spend time on the beach and swimming in azure Caribbean waters, you'll want to head to Tobago over Trinidad.
While Trinidad has more of a city vibe in Port of Spain and is a top destination for business travelers and those in the oil and gas industry, Tobago has a small population and little industry, and is full of white sand coastline, waterfront resorts, coral reefs and 45 registered dive sites.
Visit Speyside and its Japanese Gardens, which is where you'll find one of the world's largest pieces of brain coral; Buccoo Reef, a designated marine park since 1973 and Tobago's largest coral reef; the Nylon Pool which is said to bring eternal youth to those who swim in its waters; and Pigeon Point, one of Tobago's most beautiful beaches that's full of recreational sports like kitesurfing, windsurfing, standup paddleboarding, and kayaking.
Trinidad Has A City Vibe
As stated above, Tobago is more of the beach paradise while Trinidad has a city vibe.
Most people head straight to Port of Spain, the capital of Trinidad & Tobago, to do business and shop, as well as visit attractions like the National Museum and Art Gallery, Trinity Cathedral, National Academy for the Performing Arts, the president's residence and Emperor Valley Zoo.
Trinidad moves at a faster pace than Tobago, where swimming and sunbathing are top activities, and is where you'll find the country's seat of government, business offices and banks.
That being said, you can hire a guide to take you beyond Port of Spain to discover some of the natural attractions like Maracas Falls, Caroni Swamp Forest Reserve and Maracas Beach.
They Each Have Unique Noteworthy Attractions
Each island has its own unique, noteworthy attractions. For example, on Tobago you'll find the world's largest piece of brain coral, measuring 10 by 16 feet.
It's also where you'll find the western hemisphere's oldest protected rainforest—Main Ridge Forest Preserve—designated on April 17, 1776, and encompassing 9,780 acres of rainforest.
Additionally, Tobago is thought to have been the inspiration for Robert Louis Stevenson's "Treasure Island."
Trinidad, on the other hand, is home to the Caribbean's largest Carnival celebration, attracting over 50,000 visitors each year (and that doesn't even include locals!).
The island is also where you'll find the world's largest natural deposit of asphalt, Pitch Lake, which is about 99 acres big and 246 feet deep.
And Trinidad is the easiest place in the world to spot the Scarlet Ibis, especially in Caroni Swamp Bird Sanctuary, with about 15,000 of them.
Tobago Is Passionate About Goat Racing
Tobago is where you'll find one of the world's most unusual sports:
Goat racing.
Taking place on the island since 1925, the sport involves jockeys running alongside goats, guiding them with a leash and whip.
Buccoo is the main area known for goat racing and is where you'll find the Goat Racing Stadium and Complex.
The best time of year to visit and experience goat racing in Tobago is the Tuesday after Easter—also known as Goat Racing Day—when thousands of spectators flock to Tobago.
Trinidad Has An Organized Street Food Scene
While you can certainly find street food on Tobago, it's scattered about the island, but in Trinidad it's more organized.
For example, across from Maracas Beach, there are a number of stalls selling Bake and Shark–a street food featuring a piece of fried shark on a fried pocket bun and topped with items like ketchup, mustard, tomato, lettuce, cilantro, garlic, and hot sauce.
You can also head to Savannah West, as across from the performing arts center there is a lot full of street vendors selling all kinds of delicacies:
Corn soup, doubles, roti, crab and dumpling, pholourie, bus-up-shut, seamoss punch and more.
They Each Have Different Ethnic Backgrounds
Tobago's culture and demographic profile is rooted in the African traditions, which becomes especially obvious when you look at the food and festivals on the island.
For example, the cuisine has a stronger creole influence with some European accents.
The spices and flavors are different based on cultural and ethnic makeup. Here, the lifestyle is more laid back with the quintessential old-world Caribbean feel.
Trinidad, on the other hand, has a population is made up of about 43 percent East Asian/Indian descent, with European, Asian and African making up the rest.
The influence on the food is curries, cumin and other spices that are from that region that is then fused with creole and European influences as well.
With that, you have your rotis, doubles, dhalpourie and traditional Indian dishes.
This is also why on Trinidad you'll find a number of Hindu temples, as well as the largest Hanuman Murti statue outside of India.
*This post originally appeared on Travel + Escape
Also Check Out:
Delicious Lionfish: Responsible Eating In The Cayman Islands
Quiz: What Type Of Traveler Are You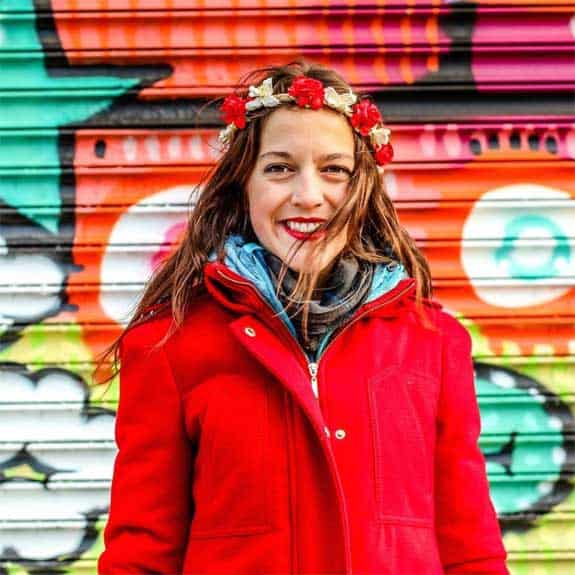 Hi, I'm Jessie on a journey!
I'm a conscious solo traveler on a mission to take you beyond the guidebook to inspire you to live your best life through travel. Come join me!
Want to live your best life through travel?
Subscribe for FREE access to my library of fun blogging worksheets and learn how to get paid to travel more!