Big Island Escape: 6 Ways To See A Different Side Of Hawaii
Hawaii's Big Island is full of interesting experiences. Whether you're looking for adventure, food, culture, history or just relaxation, this Hawaiian destination can offer it—often with an unusual twist.
From exotic mushroom factories or rare night dives to edible Donkey Balls, here is a Hawaii travel guide to some of the Big Island's unique experiences.
Whether you're in a group or planning a solo trip to Hawaii, these activities are sure to enhance your itinerary!
1. Eat Donkey Balls
Don't worry; they're not what you think. In Kona, you'll find the Donkey Balls Factory and Store, where delicious candies with silly names are made in-house using chocolate from California's Guittard Chocolate Company.
Watch through the see-through factory walls as workers make Donkey Balls varieties such as "Dirty Balls" (milk or dark chocolate rolled in cocoa powder); "Salty Balls" (milk or dark chocolate dusted with Hawaiian sea salt); and "Flaming Balls" (milk or dark chocolate rolled in cayenne pepper).
Best of all, Donkey Balls offers free samples of almost every flavor! Boar Balls are also available, as are pastries, coffees, and other local products.
Make sure to read the story behind the Donkey and Boar Balls, as it's a reminder of how the Hawaiian culture is steeped in folklore.
2. Sip Tea-Infused Wine At Volcano Winery
If you enjoy unusual offerings, Volcano Winery just might be your cup of tea. Speaking of tea, they grow and sell their own silver needle, white and black teas—and infuse them into their wine.
Their "Infusion" wine blends 100% Hawaiian products—including Macadamia Nut Honey from South Kona, estate-grown black tea and mead wine.
Additionally, Volcano likes to use non-traditional fruit not only as an addition but in place of grapes.
The "Volcano Red" features 85 percent red and white grapes with 15 percent local jaboticaba berries for notes of cranberry and black currant with a spicy finish.
Pair these atypical wines with a quirky take on the usual cheese plate, with flavored cream cheeses such as dried cranberry and smokey bacon; sun-dried tomato and fresh basil; black olive and feta; artichoke and Parmesan; and smokey salmon with fresh dill.
3. Swim With Giant Manta Rays
With a wingspan of up to six meters (about 20 feet), manta rays are one of the largest creatures in the sea.
That being said, there aren't many places in the world where one can get close to them. Luckily Hawaii's Big Island has a resident population near Kona, which you can experience during a night dive or snorkel with Fair Wind Tours. You'll leave the dock at sunset to take in the colorful sky from the water.
Once the sun goes down, you'll don your gear and jump into the water, holding on to a noodle raft with lights pointing onto the ocean floor. Divers also shine flashlights in the area, attracting plankton, which the manta rays eat.
They can get very close to your body, essentially putting on an underwater gymnastics show as they glide and flip.
Don't worry; these gentle giants don't have teeth or stingers.
4. Tour Hawaii's Only Commercial Mushroom Factory
Anyone who thinks mushrooms are nothing special hasn't visited Hamakua Mushrooms.
Owner Bob Stanga has formulated a way to not only bring exotic, robust-flavored mushrooms to the Big Island but also connect and promote local businesses by adding their mushrooms to a variety of Big Island products.
For example, they partner with Rusty's Hawaiian coffee company to make mushroom coffee; Big Island Candies to craft mushroom chocolate; Blue Kalo Chips to make mushroom-dusted sweet potato chips; and Rainbow Falls Connection to create mushroom-infused cookies, just to name a few.
Soon, they'll also be producing a mushroom honey in conjunction with Big Island Beers and a mushroom wine with Volcano Winery. These products are for sale in the farm's on-site shop.
Tours of the whole operation are available, and you'll learn how they grow their organic mushrooms in a unique substrate of corncob, wheat bran, and Eucalyptus grandis saw-dust, watch a cooking demonstration, and enjoy a tasting to see why Hamakua Mushrooms are more than your average fungus.
5. Enjoy Free Samples Of World-Renowned Kona Coffee
No trip to the Big Island would be complete without sampling its world-renowned Kona Coffee.
Like Champagne in Champagne, France, and Port in Portugal, coffee cannot be called "Kona Coffee" unless it is grown in Kona.
While the trees in the Kona Coffee Belt are originally from Brazil and Guatemala, the volcanic soil of Kona transforms the essences of the coffee beans and gives the drink a smooth, high-quality flavor.
Greenwell Farms is a great place to sample a variety of Kona Coffees and Kona Coffee blends—as well as local Big Island Bees honeys—free of charge.
Also, enjoy a complimentary tour of the property to learn more about how this high-quality product is made.
6. Zipline Through The Hawaiian Rainforest
While it's typical to explore the rainforest on foot, a more unique adventure is walking over shaky suspension bridges from treetop to treetop and taking in a zipline with Kohala Zipline.
You'll feel what it's like to be a Big Island bird, gliding through the air—up to 30 meters (~98 feet) high—at speeds of up to 64 kilometers per hour (~40 mph).
To get back to firm ground, you'll need to repel down from a tree, essentially thrusting yourself backward off a treetop ledge. Along the way, your guides will enlighten you on the history and ecology of the area.
What's your favorite Big Island experience?
*This post originally appeared on Travel + Escape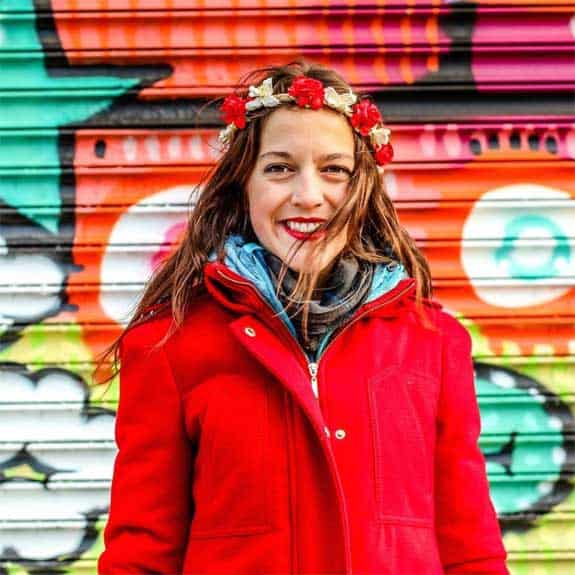 Hi, I'm Jessie on a journey!
I'm a conscious solo traveler on a mission to take you beyond the guidebook to inspire you to live your best life through travel. Come join me!
Want to live your best life through travel?
Subscribe for FREE access to my library of fun blogging worksheets and learn how to get paid to travel more!