3 Must-Stay Eco-Lodges For Active Travelers In Victoria, Australia
While many travelers to Australia head straight to Sydney or Melbourne, there is much more to the country than big cities.
For ethical travelers looking for an experience in nature, these eco-lodges located in Victoria combine comfort with sustainability and the great outdoors.
Bothfeet
Located off The Great Ocean Road, Bothfeet is a walking lodge that offers an active retreat for travelers who truly want to get off the beaten path.
In fact, don't expect a sign on the road, as owner and director Gavin Ronan doesn't like to market the lodge as a place for travelers to simply spend the night. Instead, he tries to bring in people who are truly in love with the outdoors and hiking.
The experience is communal, with common areas for people to hang out as well as sit down breakfasts and dinners where everyone interacts. Chef Ha Nguyen takes fresh produce grown in the garden as well as ingredients that are locally sourced to create dishes you can feel good about eating.
This sustainable philosophy is in-line with the property's design, which is made to resemble traditional Japanese tea gardens. As for the hiking, travelers can choose to complete the 32-mile Twelve Apostles Walk or the 62-mile Great Ocean Walk.
The treks are done in sections over a a set period of time. For example, while on Day 1 of the Great Ocean Walk hikers will trek from Apollo Bay to Shelley Beach and be picked up from there, they will be dropped off at Shelley Beach on Day 2 to continue to Parker Inlet.
This property should be listed in every Australia travel guide, as the experience offered is truly unforgettable!
Prices range from $2,095 to $2,995 depending on which hike you choose. This includes meals, snacks, six nights of accommodation, hiking guides, walking equipment, trail transfers and scenic helicopter flights for those doing the Great Ocean Walk.
Royal Mail Hotel
Located in the charming town of Dunkeld is the Royal Mail Hotel, a historic property that's been welcoming guests since 1885.
There are two locations, one directly in town where the award-winning restaurant is, as well as the more remote Mt. Sturgeon property for those who want to be immersed in a natural setting. Both properties give guests direct access to Mount Sturgeon hikes and National Park Hikes.
One worthwhile trek is the River Trail in the Grampians National Park, which showcases beautiful creeks, rivers, orchards, mountains and forest terrain. The area is also full of wildlife, like Swamp Wallabies, echidnas, Eastern Tiger Snakes, Yellow-Tailed Black Cockatoos and Peregrine Falcons.
Active travelers can continue to connect with the Earth through the hotel's award-winning restaurant, which sources 70% to 80% of their ingredients from their own gardens. While they grow fruits like olives, stone fruit, apples, pears, figs, berries and quince, the property also serves fresh eggs from their free-range chickens and honey from their resident bees.
If drinking wine, opt for the local Best's Great Western Bin No. 1 2011 Shiraz from the Grampian region. This wine, which won the Jimmy Watson Memorial Trophy awarded to the best red, has flavors of mocha, cherries and raspberries with touches of black pepper and spice.
Boroka Downs
Located in Halls Gap directly on the border of Grampians National Park, these secluded five-star eco-lodges will truly immerse you in nature. In fact, right in your spacious backyard are fields of emus, kangaroos and colorful birds.
While you can see wildlife all over Australia, there's something life-changing about being completely away from the crowds and having the experience all to yourself.
An over-sized Jacuzzi tub allows you to gaze out through the floor-to-ceiling glass walls and watch the wildlife, listen to the birds and just enjoy a slower pace of life.
Along with going hiking in the national park on your own, Boroka Downs offers scenic and wildlife tours. Another nearby option that combines the outdoors with culture is the Brambuk National Park and Cultural Centre.
Here, you'll learn about Aboriginal history through artwork, activities, artifacts and displays, as well as through outdoor rock art and medicinal plant treks.
As for sustainability at Boroka Downs, guests can head to the garden and pick their own produce from plots of spinach, lettuce, broad beans, leek, snow peas, basil and more. Cook a delicious meal – rooms feature porches with lounge chairs, Adirondack chairs and grills – with the help of the property's locally-sourced "Meal Packs," and order a bottle of local Australian wine from reception.
Bonus: In their bathrooms they use Sukin Australian Natural Skincare, all sulphate and paraben free as well as carbon neutral and not tested on animals.
What are your favorite eco-lodges in Victoria, Australia?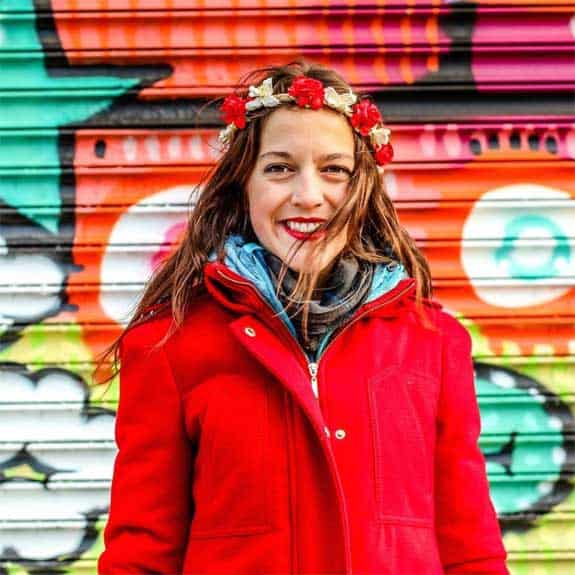 Hi, I'm Jessie on a journey!
I'm a conscious solo traveler on a mission to take you beyond the guidebook to inspire you to live your best life through travel. Come join me!
Want to live your best life through travel?
Subscribe for FREE access to my library of fun blogging worksheets and learn how to get paid to travel more!