12 Things You Didn't Know About Trinidad And Tobago
Think you know a lot about the Caribbean destination of Trinidad & Tobago?
Here are some lesser-known facts about the sister islands.
This post also acts as a Trinidad and Tobago travel guide, and you can use the information below to inspire your trip whether you're exploring in a group or having a solo travel Caribbean experience!
Note: My trip to Trinidad & Tobago was sponsored by the Trinidad & Tobago Tourism Board. I was not required to write about the trip nor was I compensated for this post. All opinions are my own.
1. It's where you'll find the world's hottest pepper
While many people believe the world's hottest pepper is the ghost pepper, within the past six months or so a new champion has been born: Trinidad's Moruga Scorpion Pepper. In fact, the New Mexico State University — the only international, non-profit scientific organization devoted to education and research related to Capsicum or chile peppers — tested the pepper, which ranks as high as 2,009,231 SHU on the Scoville scale.
2. While they're sister islands, Trinidad & Tobago are very different
While many people talk about Trinidad & Tobago as if they are the same island, they are actually the same country (The Republic of Trinidad & Tobago) but two separate islands with distinct differences. Tobago is more of the resort destination, with white sand beaches, water sports, expansive golf courses and a general old world Caribbean feel. Additionally, the culture and demogrpahic is rooted in African traditions, especially in terms of cuisine and festivals. On the other hand, Trinidad is a huge business travel destination, especially as it is home a booming oil and natural gas industry. It has more of a city feel, with more outdoor offerings available as you get out of Port of Spain. In terms of demographics, about 43% of the population is of East Indian decent, with European, Asian, African making up the other influences.
3. It's the best place in the world to see Scarlet Ibis
The Scarlet Ibis is the national bird of Trinidad, and the island is the easiest place in the world to see them. In fact, aside for Trinidad they're only seen in a few places in South America. Here you can see over 15,000 of them, with the best viewing spot being the Caroni Swamp Bird Sanctuary. It's a beautiful sight, their vibrant red feathers contrasting against the green mangroves, blue sky and grey mountains. Fun fact: These birds get their bright color from their diet, which consists of insects, shrimp, crabs and small fish. The black birds you see in the photo above are babies, and have not yet reached three months of age, the time when the feathers begin to turn red. You take a tour with Nanan's Bird Sanctuary Tours, who give guided tours daily from the jetty at 4:30pm and return by 6:30pm.
4. Tobago is believed to be the location of the book "Robinson Crusoe"
Written by Daniel Defoe, and is also believed to be the place Robert Louis Stevenson had in mind when he wrote "Treasure Island."
5. Trinidad & Tobago is the birthplace of many forms of music
Not only is the Caribbean destination the birthplace of soca and calypso music, it's also where the steel pan drum — the only musical instrument invented in the 20th century — was born. You can experience "wining," a form of grinding that is less about trying to get someone's phone number and more about just dancing and feeling the music, to soca music at the many clubs in St. James and Port of Spain. Additionally, visiting a panyard can introduce you to the beauty of the steel pan orchestra. While these instruments may look primitive upon first glance, they have the ability to make up an entire orchestra. You can get a very small sample of this from the video above, which I took while touring Gill's Pan Shop (picture this but with a full orchestra and many more sounds).
Some examples of panyards you can visit in Trinidad include:
Amoco Renegades – 138 Charlotte Street, Port of Spain
BWIA Invaders – Tragarete Road, Woodbrook (Opposite the Queen's Park Oval)
Carib Tokyo – 2a Plaisance Road, John John, Laventille
Desperadoes – Laventille Community Centre, Laventille
Humming Birds Pan Groove – Fort George Road, St James
Neal and Massy Trinidad All Stars – 46 Duke Street, Port of Spain
North Stars – 63 Bombay Street, St James
Pandemonium – 3 Norfolk Street, Belmont
Phase II Pan Groove – 13 Hamilton Street, Woodbrook
T&TEC Power Stars – 14 Western Main Road, St James
6. It is home to the world's largest natural deposit of asphalt
Pitch Lake in Trinidad is the world's largest natural deposit of asphalt at about 99 acres big and 246 feet deep. The natural wonder is like something out of a horror movie, with "feelers" that stretch for miles and the ability to eat objects and spit them back out. That being said, the asphalt lake is home to sulfur springs visitors can bathe in to cure almost any ailment.
7. Tobago has the largest recorded brain coral in the world
Measuring 10 by 16 feet, the world's largest piece of brain coral can be found at the popular diving and snorkeling spot, Speyside. Interestingly, Trinidad & Tobago is home to 300 different species of coral, with Tobago offering over 45 certified diving sites.
8. Tobago has the oldest protected rainforest in the Western Hemisphere (designated on April 17, 1776)
Main Ridge Forest Preserve on Tobago is the oldest protected rainforest in the western hemisphere. Designated on April 17, 1776, it encompasses 9,780 acres of rainforest. It's a popular place for a hike — the Gulpin Trail is the most popular as it's leisurely and scenic — as is bird watching. Hire world-renowned Newton George as your bird watching guide and he can help you spot some of the rarest birds of the 220 to 270 species located in the forest.
9. Trinidad is home to the largest Hanuman Murti statue outside of India
Standing 85 feet tall, the red and pink statue of the Hindu deity represents wisdom, righteous and strength. You can find it at the majestic Temple in the Sea at Waterloo on Trinidad.
10. Tobago is home to goat racing
Goat racing is one of the island's most popular but unusual sports where jockeys run alongside goats, guiding them with a nine-foot leash and whip. The sport has been taking place on Tobago since 1925, with Buccoo being the hub of the action. This is where you'll find an enormous Goat Racing Stadium and Complex. Although the Tuesday after Easter is the official Goat Racing Day on Tobago with thousands of attendees, races happen frequently throughout the year.
11. Trinidad is home to the largest Caribbean Carnival
The music trucks which lead the mas' bands through the streets generate about 110 -120 decibels. For you to understand what this sounds like, stand about 200 feet from a jumbo jet when it takes off. If you're attending, keep in mind it's an extremely festive affair and that locals love to dress up, often spending hundreds to over $1,000 on their costumes and having special head-dresses made. Additionally, many locals spend all year getting ready for the next Carnival celebration while reminiscing about the previous year's. Make sure to practice your "wining" skills, as there will be a lot of that going on during the festivities. If you're approached by someone you don't want to dance with, simply tap their hand and they will go away.
12. While English is the local language, there are an array of Trini Talk phrases
Some of these phrases include:
Liming: Hanging out
Screw pan: An angry look on a person's face
Grog: Rum
Vex: Angry
Cutters: Finger food snacks
Dingolay: Dancing in a happy, carefree manner
Freshwater Yankee: A person who spends a short time in the U.S. and comes back with an American accent
Gyul: How locals pronounce "girl"
Cunumunu: A foolish person
Jus' now: In a little while
Hotels In Trinidad & Tobago
Looking for accommodation in Trinidad & Tobago?
Click here for a full list of Trinidad & Tobago hotels!
Prefer self-contained stays?
Click here to check out unique local rentals!
You can also use this map to search for local stays and experiences:
Renting A Car In Trinidad & Tobago
The best way to explore all that Trinidad & Tobago has to offer is by car.
My recommendation:
Use Discover Cars to quickly compare your car rental options.
Their comparison tool does the homework for you, so there's no need to have up 10+ tabs trying to figure out which company is the most affordable. Actually, you can save up to 70% using their tool!

Trinidad & Tobago Travel Insurance
When visiting Trinidad & Tobago — or anywhere else in the world — make sure to get travel insurance.
In my opinion, the best travel medical insurance for travelers is SafetyWing as they've got a large network and offer both short-term and long-term coverage — including coverage if you're traveling for months as well as limited coverage in your home country).
Additionally, SafetyWing is budget-friendly and offers $250,000 worth of coverage with just one low overall deductible of $250.
Click my referral link here to price out travel insurance for your trip in just a few clicks.
Enjoyed this post about Trinidad & Tobago? Pin it for later!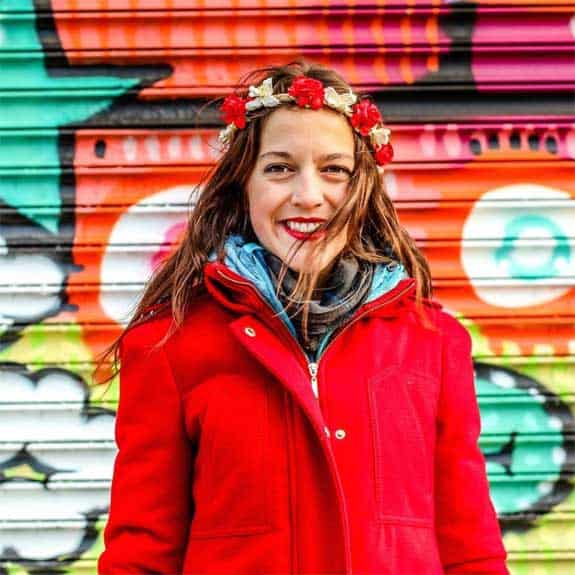 Hi, I'm Jessie on a journey!
I'm a conscious solo traveler on a mission to take you beyond the guidebook to inspire you to live your best life through travel. Come join me!
Want to live your best life through travel?
Subscribe for FREE access to my library of fun blogging worksheets and learn how to get paid to travel more!