Essential Questions To Ask Yourself Before Choosing A Travel Partner
1. What's Their Budget?
This is probably the most import question you can ask before deciding to partner up for a trip. When travel partners are on different pages about budgets it can lead the person who has the smaller budget to feel pressured into doing things they can't afford, while the person with the larger budget will feel like they're compromising their experience. That being said, if you both have similar budgets it could be a match made in heaven, as traveling with someone else can help you save money on transportation and hotel rooms while also giving you someone to share
travel experiences
with.
2. How Much Alone Time Do They Require?
While some people are social butterflies and love being around people 24/7, others are more introverted and need a lot of alone time. Talk about this beforehand and see if you're both looking for a similar social experience. If you're not that doesn't necessarily mean you can't travel together; however, both parties should be okay with compromising how much time they want to spend alone or apart.
3. What Kinds Of Experiences Do They Want To Have?
If your potential travel partner wants to spend their time perusing museums and art galleries but you'd rather immerse yourself in the outdoors, traveling together may not be the wisest decision — unless you're both okay with spending a lot of time apart. Before agreeing to travel together, suggest some particular attractions of interest and see if your potential traveling partner is game.
4. Do They Want To Stay In Hostels Or Hotels?
While hostels have much to offer travelers — like a social atmosphere, budget-friendly accommodations and inexpensive ways to see the city — some people are averse to staying in them. That being said, there are other travelers who specifically want
the hostel experience
. If you're not in agreement on the issue, see if you can come to a compromise where you stay in hostels some nights and hotels others. Otherwise, see if there is someone else you can travel with or
travel solo
.
5. Do They Need Everything Planned In Advance?
Are you the type of traveler who needs all your hotels, tours and transportation booked in advance, or do you like to go with the wind and live in the moment? Both travel styles have their pros and cons. That being said, both travel philosophies are completely different, and traveling with someone who has the opposite style as you can ruin your trip. While the person who likes everything planned will feel stressed about possibly not getting to see and do all they want, the traveler who likes
planning a trip without making plans
 will feel constricted by a schedule. If you're not on the same page about travel planning, it's probably best to do the journey seperately.
6. How Do They React To Stress?
When traveling, I don't get stressed out unless the people around me do. Incidents like lost luggage, broken electronics, missed trains and less-than-perfect hotel rooms don't ruin my vacation. Because of this, I refuse to travel with anyone who freaks out over a lost shoe or broken air conditioner. Yes, mishaps are annoying; however, if something isn't jeopardizing your safety, you shouldn't let it ruin your trip. Even more importantly, you shouldn't let someone else let it ruin your trip.
7. How Much Are They Willing To Compromise?
Going on a big trip costs a decent chunk of change, even when you do it cheaply. Because of this, many people don't want to compromise the experience they're hoping to have by adding in excursions and attractions that are of no interest to them. If your potential partner doesn't want to compromise and neither do you — understandably — then you may want to seek out a different travel partner or 
travel solo
 instead.
8. How Are Your Conversations?
Can the two of you hold a good conversation? Better yet, is silence awkward or comfortable? Do you have a similar sense of humor? You'll be practically living with this person if you travel together, so you want to make sure you can have enjoyable talks without any discomfort.
9. What Is Their Routine Like?
Looking at a person's everyday routine can give you insight into how they'll travel. Do they take three hours to get ready? Are they big into partying? Do they sleep late or wake up early? Are they the type to sit inside all day doing nothing? Of course, people do act differently while on vacation depending on what they want to get out of the trip; however, if your friend is the type who can't get up before noon if they've had too many beers, you may want to re-think traveling together.
10. How Will It Affect Your Relationship If The Trip Goes Sour?
If you're traveling with a close friend who you've never traveled with before, how will it affect your relationship if you don't end up being compatible as trip buddies? Will it ruin the friendship? If so, maybe you should think about traveling with someone you don't know very well, such as someone from CouchSurfing or Globetrooper. If you do go with your close friend, make sure to candidly discuss your travel styles, goals and that if you end up not being good as travel partners it doesn't mean you still can't be close friends.

This post was adapted from my original article on Gadling

One of the most important decisions you'll make when planning a trip is who you will travel with. While choosing a travel partner from hell will leave you miserable and wanting to go home, picking the right companion can enhance your trip as you share new experiences together. To ensure you make a good choice, here are 10 questions to ask yourself before choosing a potential travel partner.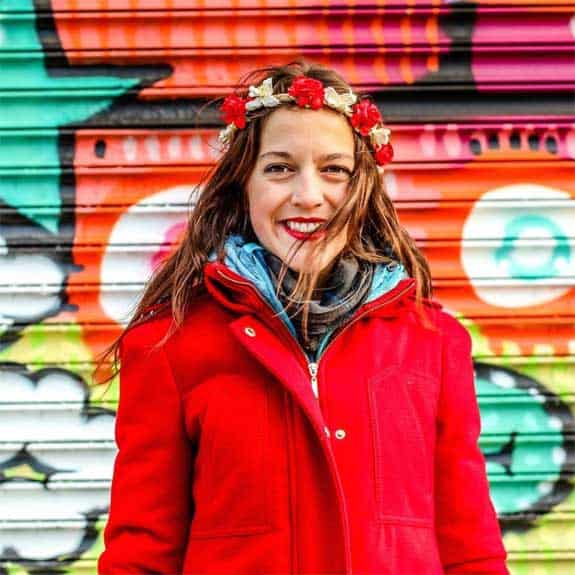 Hi, I'm Jessie on a journey!
I'm a conscious solo traveler on a mission to take you beyond the guidebook to inspire you to live your best life through travel. Come join me!
Want to live your best life through travel?
Subscribe for FREE access to my library of fun blogging worksheets and learn how to get paid to travel more!