Top 5 Noisiest And Quietest Cities In The USA
Top 5 Noisiest
New York City
As one of the most populated cities in America, the added tourism New York brings from around the world makes this a very crowded and loud city.
Detroit, Michigan
With one of the
highest crime rates
in the country, this one may be no surprise.
San Francisco, California
Research done
by the city and UC Berkely showed that traffic noise puts 1 in 6 residents in San Francisco at risk for heart disease, high blood pressure and other stress-related illnesses.
Miami, Florida
Don't be fooled by the lure of the lapping waves against the beach because between the night clubs, police sirens, and constant construction, this city may not be the perfect beach haven you seek.
Chicago, Illinois
This city receives some of the most aircraft noise complaints in the country. As an integral piece to the nation's commercial air traffic network, the O'Hare International Airport has some 2,500 flights land and take off every day, flying right over the heart of the city and the neighborhoods of its residents.
Top 5 Quietest
Durham, North Carolina

This city is the perfect example of a big city where you can find ultimate relaxation. With its unique blend of cultures and heavy influence in the medical field, this town has a 'homey' feel that can't be beat.

Cape Cod, Massachusetts

Despite the thousands of visitors Cape Cod receives each summer, when you take an early morning walk along the beach in this city you will be surprised at the quiet crash of the waves and the comforting stillness the ocean brings.

Hartford, Connecticut

A true sense of peace and calm can be found in Hartford. The architecture of the city, with its stone street accents, adds a sophistication that can't be found elsewhere.

Sante Fe, New Mexico

Perched high in the desert mountains and acres of forest surroundings, this city is known for its peace and quiet. As a home to hundreds of art galleries, antique shops, boutiques and a diverse ethnic history, Sante Fe is the ultimate cultural destination.

Des Moines, Iowa

Known for being one of the most beautiful state capitals in the country, this city is also known for its numerous parks, nationally acclaimed cultural events, and historical sites. Settled along the Des Moines River, this city has a comforting quiet. It even has a quiet street, a bicycle friendly commuter route that has low volume and low speed.

What US cities have you visited and found to be either striking loud or extremely quiet? Please share in the comments below.

Looking for a quiet vacation somewhere in the United States? Or are you looking to move out of the big city into a calm area? The constant hustle and bustle of noisy areas can actually impact your health, physically and emotionally, by influencing your blood pressure, heart rate, sleeping patterns, hearing and overall mood. It might be time to do yourself a favor and take a break from the noise of a big city. To take advantage of some peace and quiet, it's helpful to know both the quietest cities in the US, and the noisiest cities that you may want to avoid if that's not what you're in the mood for.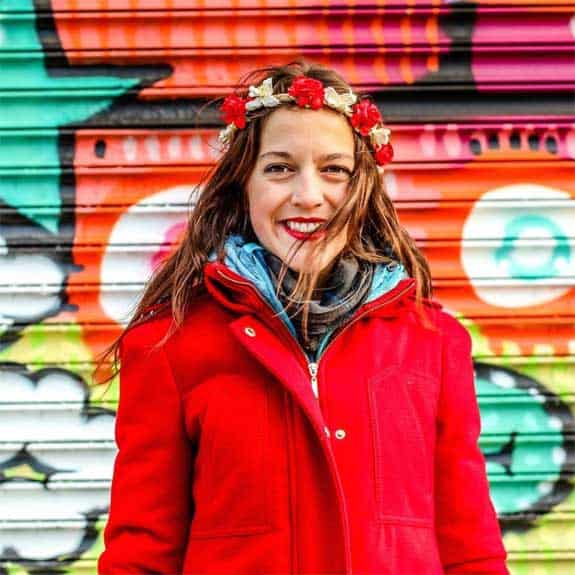 Hi, I'm Jessie on a journey!
I'm a conscious solo traveler on a mission to take you beyond the guidebook to inspire you to live your best life through travel. Come join me!
Want to live your best life through travel?
Subscribe for FREE access to my library of fun blogging worksheets and learn how to get paid to travel more!