6 Signs You've Survived A Trip To Trinidad And Tobago
So you've been to the Caribbean.
Congrats!
It's a beautiful place and the sister islands of Trinidad and Tobago is one of the most popular vacation destinations.
But there are plenty of facts future visitors don't know about the islands.
When they see what they have to survive, they may feel even more compelled to visit and take the adventure on by the horns:
1. Trinidad Carnival
You may just overdose on fun and culture at Trinidad's annual carnival, which happens on Fat Tuesday during Mardi Gras. If you're lucky, the carnival will take you under it's wing and get you involved in the street performances. This carnival and parade — which take place in the Trinidad's Port of Spain — pay respect to African music, mythology and culture through costumes, sound, food and more.
2. The Hottest Of The Hot
You may have experienced what is known as the world's HOTTEST pepper. Originally, it was the ghost pepper. The ghost pepper left a scorching after burn in your mouth for hours. It made people cry and pretty much blow steam out of their ears; just like the cartoons. The new reigning champion of the hottest pepper in the world is the Trinidad Moruga Scorpion Pepper.
There is only one testing facility in the world to test Capsicum or Chile peppers and that is in New Mexico at their state university. When tested, it was noted that it was 2,009,231 SHU on the Schoville scale where as the ghost pepper is only over one million. We use the term 'only' lightly. If you've eaten these on your trip to Trinidad and Tobago, congratulations; you've survived not only the islands, but the hottest pepper in the world.
3. Glass Bottom Boat Ride
This ride isn't for the faint of deep water. This glass bottom boat ride takes you out to see amazing sights underneath your boat. Get a glimpse of the stunning marine life without having to dive in yourself. Located in the Buccoo Reef off of Tobago, this tour is almost three hours long. You can then visit the Nylon Pool afterwards where you're able to explore the shallow sand banks and swim.
4. You Know They Aren't Identical Twins
The islands of Trinidad and Tobago are very different sisters. Lets hope you don't accidentally go to Trinidad for a tropical get away.
Tobago
• Known mainly as a resort destination
• White beaches, water sports, resort facilities
• Old world Caribbean feel
• African traditions present throughout culture and demographic
Trinidad
• Business and travel destination
• An oil and natural gas industry that is ever expanding
• More of a city feel
• About 35.4% of the population is of East Indian decent, followed by 34.2% African
But seeing as how you're reading this now, chances are, you knew that they were very different areas.
5. Musical Culture
One thing you cannot escape when visiting Trinidad and Tobago is the music. The islands are the birthplace of many music forms, including the famous steel pan drum. You don't really have to "survive" it to survive the islands. It's a contagious and infectious sounding musical instrument.
While the instrument may not look too advanced, it has the ability to create the sound of an entire orchestra. This orchestra is known as the steel pan orchestra. There are also plenty of panyards that you may have been to or want to see.
• North Stars – 63 Bombay Street, St. James
• Phase II Pan Groove – 13 Hamilton Street, Woodbrook
• Carib Tokyo – 2a Plaisance Road, John John, Laventille
6. The Beauty Of The Rainforest
There can be some crazy things in the rainforest. Some of these things can be somewhat harmful to us. This includes sandflies. While you can't die from bites of sandflies, they do leave little nasty bruise and bite marks that itch, but can become easily infected if not taken care of properly.
There are also little rain forest crabs. Despite not being in water, the rainforest is actually their natural habitat. While they are more afraid of people than people are of them, if you do not realize you're stepping on them or in their territory, you might have a little pinch at your feet. These crabs blend in with the ground, so it's easy to miss them. If you've already been here, chances are you've survived these little creatures.
The Main Ridge Forest Preserve in Tobago is known as one of the oldest rainforests in the world. Designated on April 17th, 1776, this rainforest is almost 10,000 acres with popular trails like the Gulpin Trail. Thanks to this specific rainforest, you can be exposed to 220 of the 270 species of birds in the rain forest. It's pretty incredible, right? If the rainforest isn't your thing and watching it on Netflix is, then you may want to checkout how you can watch Netflix in a foreign country.
Chances are, these may not be new facts to you if you've survive your trip to Trinidad and Tobago. But if you're a new traveler, take these bits of information into account so you can survive the sister islands a little bit easier as well as differentiate the two. Each are great places filled with two very different cultures.
About The Author
Jess Tripelio's parents were travelers since before she was born. Even in the womb, Jess was able to travel all over the place. Boy, did things NOT change as she grew older. Knowing there's more to the world than the bubble she lives in made her want to travel even further. Traveling is her drug and she's addicted. Please, no intervention! Make sure to check out her travel blog, Tripelio.
Also Check Out:
Trinidad And Tobago's Best Outdoor Experiences
Beyond Grand Cayman: Discovering Cayman Brac In The Caribbean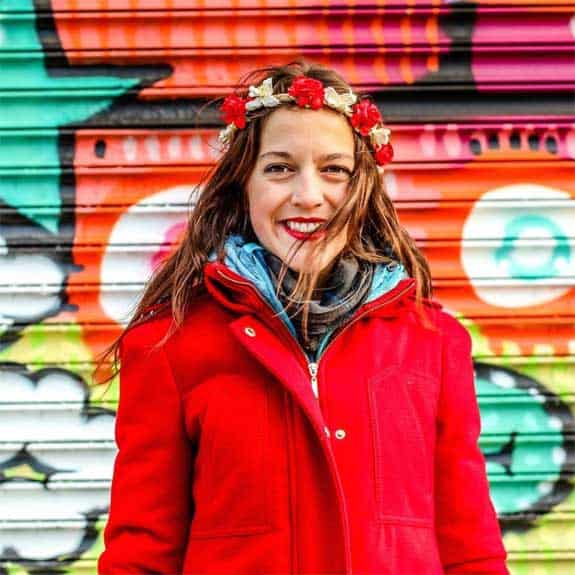 Hi, I'm Jessie on a journey!
I'm a conscious solo traveler on a mission to take you beyond the guidebook to inspire you to live your best life through travel. Come join me!
Want to live your best life through travel?
Subscribe for FREE access to my library of fun blogging worksheets and learn how to get paid to travel more!