Southern Ocean Lodge: Sustainable Luxury On Australia's Kangaroo Island
By Jessie Festa. This post was originally published on Epicure & Culture.
Warm bath crystals infused with Kangaroo Island's pure Ligurian honey and kiln-dried Australian sea salt. Wild lavender milk bath with pulverized local lavender and essential oils. Hand-collected Bay Of Shoals mineral salts blended with rose otto.
I'm currently laying in a claw-footed bathtub, submerged in pure cocoa butter and sweet almond oil water. In my right hand is a glass of sparkling Chardonnay as I stare appreciatively out my floor-to-ceiling window at the dolphins jumping out of Hanson Bay. Sinking back deeper into the hot water, drenching myself in lemongrass and vanilla, I feel oddly in touch with nature even though I'm indoors.
I'm at Southern Ocean Lodge, an eco-friendly cliff top property located in South Australia's Kangaroo Island that is one of the best places to visit in Australia.
And here's why:
While they provide guests with over-the-top luxury, they also cater to ethical travelers with recycled materials in their design and locally-sourced ingredients in their restaurant and spa.
In terms of local culture, the philosophy of the accommodation matches perfectly. While Kangaroo Island is a remote, untouched island, Southern Ocean Lodge sits in a secluded corner of the island's southwest pocket. This is why, even though I'm completely naked in front of transparent walls indulging in Australian wine and honey-inspired bath milk, I'm not worried about onlookers.
The clock reads 5pm. I down my last sip of wine, wrap myself in a plush robe and start primping for canapés and pre-dinner drinks. A tantalizing spread showcasing fried Oyster Cove Shellfish oysters, mini Southrock lamb burgers and Island Pure manchego croquettes sits on the bar, and I immediately dive into the platters.
"What do you recommend as a good red wine?" I ask Mr. John Hird, the property's General Manager.
He gives me a knowing smile. "Why don't we take a look in the wine cellar?"
I'm taken to a circular room with rows of neatly organized wines, all from South Australia. Labels like Johnston Pinot Noir, The Islander Cabernet-Shiraz-Viognier and Majella Shiraz surround me; however, in the end we settle on a bottle of 2010 Jim Barry 'The Cover Drive" Cabernet Sauvignon from South Australia's Coonawarra wine region. It's a medium-bodied garnet-red wine with flavors of blackcurrant, sandalwood, liquorice and morello cherries.
My group sits down to dinner, a five course gourmet meal. The ingredients for each dish are sourced from artisanal local producers, and the menu changes daily based on what's fresh and available. Highlights of their offerings include Island Beehive Ligurian honey, sustainably sourced seafoods like marron, abalone, lobster and oysters, 'Rare Breeds' pork, Island Pure sheep milk dairy, Southrock lamb, Fryars eggs and free-range chicken, Kangaroo Island saffron and the mineral-rich Bay of Shoals salt. It's another instance of the property aligning with the local culture, and one I'm excited to explore.
To start, we are brought a crude of yellowtail king fish that's enhanced with a wild fennel seed, local yogurt and seawater vinaigrette, followed by an Imman Valley chicken liver parfait featuring pickled celery, hazelnut and crumble, sweetened with Kangaroo Island fig syrup. By this point my tongue is alive from the intricate flavors, while my belly is beginning to get full from the abundance of wine and food; however, I can't say no when a wild rosemary-crusted loin of open range venison marinated in mulled wine, roasted shallot and mushroom is placed before me. I eat every last bite, savoring the local flavors of the island.
Before dessert, a platter South Australian cheeses is put down on the table for the group to share. There's a Paris Creek bio dynamic farm 'Camembert,' which is a creamy, surface-ripened white mold cheese made from cow's milk. There's also a Divine Dairy ' French Style Blue' from the Adelaide Hills, a mild cow's milk blue cheese with a sweet buttery flavor. A goat's milk 'Lemon Myrtle Chèvre' from Woodside Cheese Wrights delivers a hint of citrus, toned down by the cheese's freshness; however, for me the Hindmarsh Valley Dairy 'Cabra al Vino' steals the show. The formag is a goat's milk cheese soaked in Victor Harbor Cabernet Sauvignon for five days, dried and then soaked again for 12 hours to give the buttery, slightly nutty cheese a reddish color and a slight peppery twist.
The meal ends with a stand-up tray of mini-ice cream cones — chocolate, vanilla and rosemary flavors — followed by a plate of fine chocolates and salted caramels. I switch to a dessert wine, a 2010 Hollick 'The Nectar' from the Coonawarra, which seems to be my wine region of choice for the night. Each sip of fruit and honey and every bite of chocolate is complimented by the twinkling of the stars through the translucent walls and the waves lapping up onto the beach. It's luxury gone local at its finest.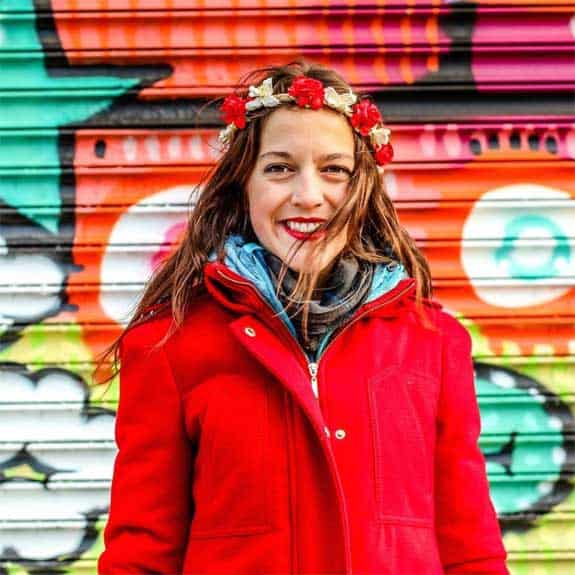 Hi, I'm Jessie on a journey!
I'm a conscious solo traveler on a mission to take you beyond the guidebook to inspire you to live your best life through travel. Come join me!
Want to live your best life through travel?
Subscribe for FREE access to my library of fun blogging worksheets and learn how to get paid to travel more!