Solo Travel, Local Culture And Going Beyond The Guidebook In Thailand
Thailand travel guide
? Thailand expert and editor of
One Weird Globe
Chris Backe shares his knowledge of the country with advice and recommendations on how to travel on a budget, immerse yourself in local culture and go beyond the guidebook in this fascinating destination.
1. For those wanting to have a Thailand experience not typically found in guidebooks
Get out of Bangkok! The capital city has plenty to see and do, but so much of it is filled with tourists of the mainstream variety. Live a little. Head to the area surrounding Bangkok, specifically Nakhon Pathom. There's the Jesada Technik Museum (containing dozens of awesome cars you've probably never seen before) and the Thai Film Museum, both in the same area about 30 minutes outside of Bangkok. If you're ready for a day trip to see some swimming monkeys, head to Amphawa to see those.
2. For those wanting to experience local culture in Thailand
This will really depend on what interests you. And yes, that sounds like a cop-out. Sorry. Chiang Mai gets points for offering everything from Thai cooking classes to Thai massage classes to elephant experiences done right. There's plenty of destinations around (Ban Jang Nak is awesome — a place where they carve wooden elephants), but head to Chiang Mai for the experiences.
3. For someone wanting a traditional meal
A simple, humble bowl of noodles with pork or chicken from any street food stall. If you're in a Pad Thai sort of mood, a place in Bangkok has been making the dish for over 40 years. It's called Thip Samai, and they're THE original. They're in Western Bangkok and it's doable by bus, though a taxi driver will likely know about it as well.
4. For those wanting to partake in some adventure
The
"Flight of the Gibbon" tour
or any of the zipline tours offered in Chiang Mai are worthy of being called adventures. You're basically sailing through the forest on a zipline, taking in the trees. Bring the GoPro!
5. For backpackers and extreme budget travelers heading to Thailand
If you're staying in Bangkok, Khao San has some of the cheapest hostels around, but frankly they'll be little more than a roof and a bed. If you're looking to stretch your travel budget, get out of Bangkok. Chiang Mai and Isaan (the northeast region of about 20 provinces) both offer great deals for a few hundred baht (about 10 USD) or less. You'll only see temples that charge admission in Bangkok, but do offer donations where you can to help keep the place up. 20-50 baht a person (65 cents – 1.50 USD) won't break you.
6. For those wanting to assimilate into local culture
Beyond the obvious "take off your shoes before entering temple buildings," I'd remind people that things happen on their own time scale here. A bus may come on-time; it might be 45 minutes late. The national saying "mai pen rai" — no worries — is seen and felt everywhere. Patience and calmness trump hurriedness any day. And yelling at a local will cause them to shut down and stop responding. Stay classy, people.
7. For a drink paired with a beautiful view in Thailand
Head to any of the hotel bars in Bangkok along the Mekong river. Just know this experience isn't the most budget-friendly.
8. To party like a local in Thailand
The "hi-so" (high society) scene in Bangkok is on the pretentious side, in my humble opinion, but one place to take it in is called RCA in Bangkok. Think of RCA as the old-school club district, and still where the Thais go. A dress code will apply at some bars – collared shirts and no shorts typically – and the upscale prices will match the clientele. Any taxi driver worth his baht can get you here – it's a little distant from public transportation, though. Another great option with more variety (and no dress code) is Thong Lo, easily accessed from Bangkok's BTS (the sky train system). Pretty much everything from German beer to Italian food to a Thai cover band playing Beatles songs are all here. The area changes so fast that I'll sound out-of-date if I try to name specific restaurants, though. One constant is the ability to pre-game dinner at a street stall if you'd rather spend your money on drink.
9. One must-experience day or weekend trip in Thailand
…is driving a motorcycle, if you're cool with that, with Chiang Rai as a base for a couple of days. The White Temple and the Black House are the two bigger destinations, but there's also a worthwhile Hill Tribe Museum explaining their history and culture. Nearby, you can also visit the Ban Hat Bae Tai Lue Weaving Village to explore
traditional weaving in Thailand
. I've actually put together a 7-day itinerary for Northern Thailand, which includes day-by-day directions and places for Chiang Mai, Chiang Rai, and Lampang. Check it out.
10. For solo travelers heading to Thailand
Know that most of the country is really rather safe. The only times I've felt anything less than safe was on the streets at Bangkok late at night. While in Bangkok, standard street smarts apply – don't flash your cash, keep your phone and devices tucked away, and wrap your bag across your body with a hand on the bag itself. Also (and I feel silly for having to mention this), don't get too drunk while in public. You become a rich target that's easy to hit up.
About The Expert
Chris Backe is the blogger behind
One Weird Globe
, a travel blog that focuses on the weird and offbeat destinations around the world. He's lived in Asia since 2008, and is currently in northeast Thailand. He's written over a dozen
books
and itineraries, and is working on a new book about offbeat Thailand, due out mid-2015.
Also Check Out:
10 Tips For Fining The Perfect Travel Souvenir Traveler's Guide To Cultural Immersion Do You Want To Be A Travel Blogger?

Looking for an in-depth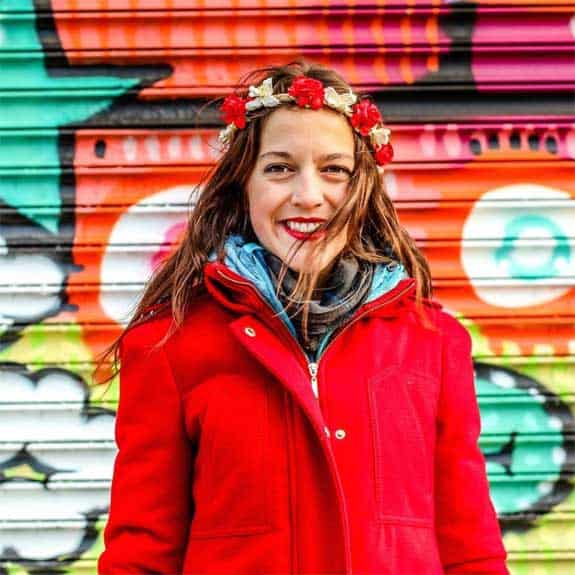 Hi, I'm Jessie on a journey!
I'm a conscious solo traveler on a mission to take you beyond the guidebook to inspire you to live your best life through travel. Come join me!
Want to live your best life through travel?
Subscribe for FREE access to my library of fun blogging worksheets and learn how to get paid to travel more!