Road Trip Through Australia: 10 Memorable Moments In Victoria
For the past two weeks, I've been lucky enough to have been invited by Victoria Tourism to come see the best of what Victoria, Australia, has to offer.
After a road trip from Melbourne down to Halls Gap, here are 10 highlights from my Australia travel experience.
1. Touring Melbourne's Hidden Lanes
In Melbourne I took a tour of the more undiscovered sites of the city with Hidden Secrets Tours. I was able to explore the small lanes off the main road and learn about some of their unique offerings, like free local honey tastings at Clementine's down Degraves Lane and $4 baguettes and $2 coffees at B3 Cafe et Patisserie down Centre Place. I also saw magnificent street art, visited the city's smallest bar and tried beauty products at a shop made entirely of cardboard.
2. Queen Victoria Market In Melbourne
Open since 1878, Queen Victoria Market boasts over 1,000 stalls. Located in a historic building, the market combines old world charm with a concern for sustainability. This was great for me, as I loved browsing the myriad stalls feeling good about what I was eating. You can get everything from fresh produce to Spainsh chorizo to salad to crocodile. The most popular stall is Boreks, who sells delicious Turkish pastries filled with meats, cheeses and veggies. If you're looking for exotic meats, The Chicken Pantry offers options like peppered kangaroo, crocodile sausages and emu burgers.
3. Winery Horseback Rides On Mornington Peninsula
While I've done wine tours before, I've never done it on horseback. The Mornington Peninsula has much to offer wine-enthusiasts looking to sip locally-grown wines in a beautiful setting. On a winery horseback ride with Horseback Winery Tours, we rode through forest and countryside, past vineyards and farms, to T'Gallant and Green Olive at Red Hill. While T'Gallant serves expressive European-style wines with an Australian twist, Green Olive at Red Hill sshowcases three organic wines as well as a spread of homemade samples of sauces, jams, chutneys, dukkah, salts, olives and honey with pieces of bread. While I wasn't completely comfortable on the horse at the beginning, once I got a slight buzz on I became much more confident.
4. The Top Pool At Peninsula Hot Springs
Also on Mornington Peninsula is Peninsula Hot Springs. It's an enormous stone complex of natural mineral pools also featuring a spa, reflexology walk, cave pool, Turkish steam bath and meditation platform.  The best spot, however, is the Hill Top Pool overlooking the lush green of the peninsula. Taking in the scenery with your muscles loosening in the hot mineral waters is pure relaxation.
5. Feeding Birds At Koala Cove Cafe
It's not obvious, but when driving The Great Ocean Road at Kennett River you can turn right into the Koala Cove Cafe. The property is free to enjoy, and you can see Crimson Rosellas, King Parrots and koalas. For $2, you can purchase bird seed and have birds land on your arms, hands, head and anywhere they can find. While I usually find birds are afraid of me, these ones definitely were not.
6. Ziplining Through The Rainforest
When driving The Great Ocean Road, turn onto Skenes Creek Road to get to Otway Fly Tree Top Adventures. There are six ziplines and two shaky bridges, each of which is unique in its own way. Otway Fly is the first zipline experience in Victoria, and they are committed to setting an example, especially in terms of sustainability (they have doctors perform check-ups on their trees!). The experience is 1,969 feet long and an average of 100 feet high. The highest treetop tower, however, is 155 feet tall. The guides are really animated – having the group do poses, dances and screaming contests while riding – and the rainforest setting is perfect for those who dream of flying.
7. Hiking To The Twelve Apostles
When staying at Bothfeet – a truly secluded, off the beaten path walking safari accommodation – owner Gavin Ronan took me on one of his quintessential day hikes from Gellibrand River to Gibson Steps for prime views of the Twelve Apostles. The hike allowed me to take an internal journey in remembering just how powerful and beautiful the Earth is. At the beginning you'll trek through forest before making it to the top of a hill for breathtaking views of azure waters and sandy beach. Then, as you get a bit closer, the iconic Twelve Apostles come into sight. Hand-carved by Mother Nature, the Southern Ocean eroded the base of the shoreline forming unworldly-looking limestone stacks.
8. Having A Meal At Royal Mail Hotel
On the outside, the Royal Mail Hotel is unassuming; however, on the inside – particularly in the restaurant – it goes beyond expectations. In 2012 the restaurant received a three-star rating and became the only regional restaurant in Australia to do so  in the past 10 years. Moreover, 70% to 80% of the ingredients on the menu are sourced from their enormous garden and olive groves. Simple dishes are made into a gastronomic experience with fresh ingredients. For instance, a simple plate of olives is transformed with fennel seeds, dill, lemon and pepper, while a piece of salmon is smoked over grape vines and served with warm potato salad and a farm fresh hen egg. They also offer an award-winning wine loved by locals and visitors, Best's Great Western #1 2011 Shiraz. With flavors of mocha, cherry, raspberry, pepper and spice, it's a decadent taste of local flavor.
9. Stay At Boroka Downs
This secluded accommodation is, in all honesty, the greatest accommodation I've ever stayed in. Featuring an amazing location on the outskirts of the Grampians National Park, luxurious and eco-friendly amenities and a great value for your money, it's perfect. A snapshot of my time at Boroka Downs: I picked fresh vegetables from their onsite garden then ordered one of their meal kits to add some steak, sausage, bread and salad dressing to the meal. After a delicious dinner, I relaxed with some local wine from reception in my indoor Jacuzzi tub next to floor- to-ceiling window watching kangaroos, emus, deer and birds frolicking about in their natural setting before the sun went down. In the morning I went for a jog next to hopping kangaroos, before having a luxurious rain shower with sustainable bath products. I then enjoyed a hand-delivered breakfast basket of fresh mango, blueberries and kiwi with locally-made yogurt, farm fresh eggs, muesli, a homemade muffin, toast and locally-made honey and jam, which I enjoyed outside on a chaise lounge while watching the wildlife. During the day, hiking, abseiling, rock climbing, horseback riding, canoeing and winery touring can be organized.
10. Off-Roading In Grampians National Park
Not too many people know about The Grampians, although they should. Featuring Aboriginal culture, rugged mountain ranges, open plains, expansive valleys, waterfalls, wild flowers and various fauna, there's much to see. You can choose to hike your way through or, like me, take an off-roading tour with Golden Nugget Discovery Tours. The guide, Andrew, took the group to Reed Lookout & The Balconies, Boroka Lookout, MacKenzie Falls and Broken Falls, with short hikes added in to the day. It was great way to see a larger portion of the park with the 4×4, while also getting some fresh air and exercise with the trekking.
*Disclosure: My trip to Victoria was sponsored by the Victoria Tourism Board. I was not required to post about this trip and was not compensated for this post. All opinions are my own.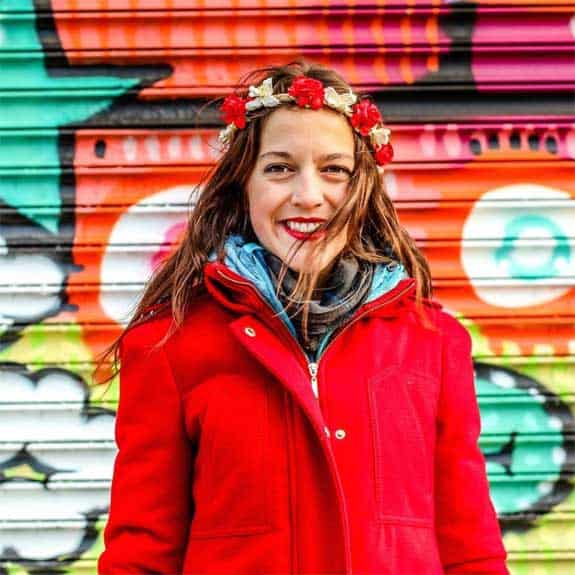 Hi, I'm Jessie on a journey!
I'm a conscious solo traveler on a mission to take you beyond the guidebook to inspire you to live your best life through travel. Come join me!
Want to live your best life through travel?
Subscribe for FREE access to my library of fun blogging worksheets and learn how to get paid to travel more!