How To Cruise On A Budget In NYC (North River Lobster Co)
Recently, I made one of my most memorable New York City discoveries: a 3-deck lobster boat restaurant called the North River Lobster Co offering beautiful skyline views, uber fresh lobster, and tasty cocktails.
It's pretty budget-friendly, too, as you pay $10 to board and then only for what you eat, and there are plenty of food options for under $25 as well as $9 beers, $10-$12 wines, and $16 signature cocktails — like the refreshing "Watermelon Mule" with lime vodka, ginger beer, and watermelon.
Plus, they offer great packages if you want to host your birthday party on a boat in NYC. If you have enough people, they'll even reserve an entire floor of the boat for you!
What amazed me was that the cruise itself was so budget-friendly to board, with no obligation to buy food or drink if you didn't want to.
Seriously. You can sit back and get a tan while sailing the Hudson River, with each cruise lasting an hour.
North River Lobster Co opened in May 2014, and I've actually had a few local readers in NYC send me emails asking if I'd tried it after hearing the buzz. Well, now I have, and I have some tips:
1. Order the lobster, lobster roll or lobster cobb salad. North River Lobster Co is known for their lobster, which is uber fresh and so packed with flavor you won't even need butter.
I made the mistake of ordering the shrimp po'boy, which wasn't bad, but was nothing compared to the lobster dishes my companions ordered.
2. Sit on the top deck if the weather is warm.
It's open and you'll be able to feel the breeze and work on your tan (although I recommend you wear sunscreen, as I got a bit burned).
Plus, the atmosphere on this level is very lively and social. The second level is also nice, with window-side tables and a raw bar, with more of a romantic feel.
3. Bring your happiest friends. Just feeling the sun shining on you while sipping a vodka-laced lemonade on a boat will instantly make you overjoyed. Bring fun and happy people with you to enhance the experience.
4. Bring your camera. Even if you're a local you'll have many opportunities for great skyline and food shots.
What's your favorite budget-friendly experience in NYC? Please share in the comments below.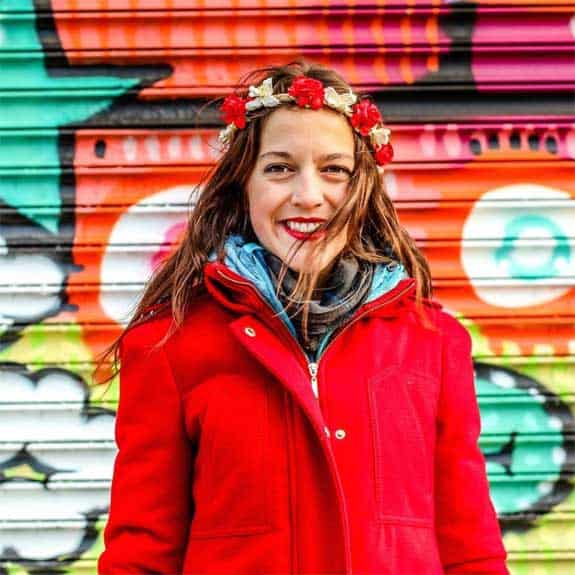 Hi, I'm Jessie on a journey!
I'm a conscious solo traveler on a mission to take you beyond the guidebook to inspire you to live your best life through travel. Come join me!
Want to live your best life through travel?
Subscribe for FREE access to my library of fun blogging worksheets and learn how to get paid to travel more!