Mad Wine Scientist: Making My Own Blend In South Australia's Barossa Valley
When traveling, I enjoy immersive experiences where you learn by doing rather than looking.
While Penfold's tasting bar in South Australia's Barossa Valley allows you to sample wines firsthand, the Make Your Own Blend Experience allows you to experience the same process winemakers do when creating a blended wine.
During this Australia travel experience, you'll don a lab coat like a true mad wine scientist, working in the upstairs wine lab blending different amounts of Shiraz, Mourvedre and Grenache.
The goal as you make your own wine is to fill the beaker using the different types of wines, each time recording how much you put in of each varietal.
While the Shiraz adds a spicy flavor and makes the wine more rich, the Grenache has intense aromatic qualities.
Additionally, the Mourvedre is a complex varietal with earthy characteristics.

Typically I enjoy spicier, more complex wines, so I use higher percentages of the Shiraz and Mourvèdre and lower the Grenache.
The best part of the make your own wine experience is learning how to blend and adjust for your palate while getting to know the individual characteristics of each wine and how they affect the end product.
You'll get three attempts to create your perfect blend before it's time to choose the percentages that led to a wine creation so delicious you want to bottle it and take it home.
In the end, I choose to go with 52% Shiraz, 26% Mourvedre and 22% Grenache, a blend that has notes of smokey berry, pepper, strawberry and even a hint of licorice.
Penfold's Make Your Own Blend Experience costs $65 per person and can be done at their cellar door in South Australia's Barossa Valley each day at 10:30am and 2pm. Reservations are required. You can contact the cellar door by clicking here for more information.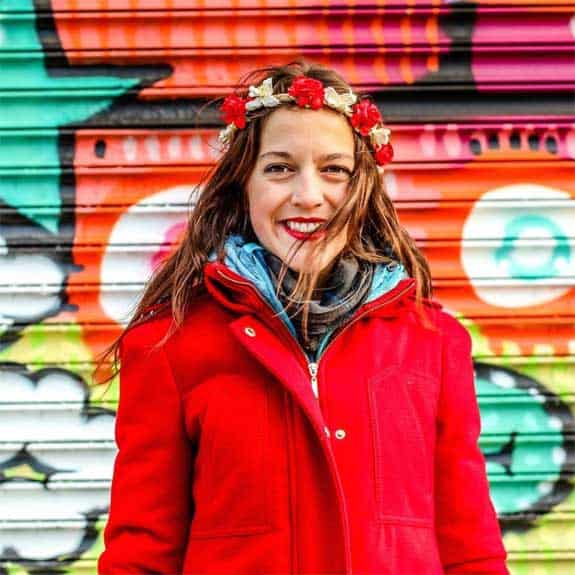 Hi, I'm Jessie on a journey!
I'm a conscious solo traveler on a mission to take you beyond the guidebook to inspire you to live your best life through travel. Come join me!
Want to live your best life through travel?
Subscribe for FREE access to my library of fun blogging worksheets and learn how to get paid to travel more!