How To Spend A Year In Thailand
Obtain Your Visa
Securing your visa is the first step in planning to spend a year in Thailand. According to the Royal Thai Consulate, Australian tourists may enter Thailand using Australian passports with no visa for 30 days, as long as round-trip tickets are purchased. If you will be purchasing a one-way ticket, you must secure a tourist visa prior to entering the country. Since you will be spending a year in Thailand, you will need to secure an extended visa for the duration of your visit:
Tourist Visa
When you
travel to Thailand
, a tourist visa will allow you to enter the country for 60 days. These visas may also be extended to 90 days at a local immigration office once within the country. Some long-term vacationers employ a tactic known as "border-hopping." According to Lonely Planet, this is a practice in which you leave the country and re-enter it to secure a new tourist visa. For example, before your tourist visa expires, you can visit Laos for the weekend and receive a new Thailand tourist visa upon re-entry. The Royal Thai Consulate does not officially condone this practice, however it is not illegal.
Student Visa
A student visa will allow you to stay in the country for three consecutive years. While your goal is only to stay in the country for a single year, a student visa will remove the need to constantly renew a tourist visa. Student visas can be obtained by enrolling in a variety of different schools throughout the country. The following schools will typically qualify you for a student visa: Language schools, martial arts academies, massage therapy schools, traditional colleges and universities will qualify you for a student visa.
How to Arrive and Where to Stay
Deciding when to arrive will impact your airfare rates. Since you will be staying in Thailand for a year, you will naturally experience both the high and low seasons. Purchasing your ticket during the low season will typically yield cheaper rates. Lonely Planet advises that the high season in Thailand is from November to March when the climate is dry and cool. The rest of the year may experience tropical rainfall and is considered the low season. When you are determining your departure dates and browsing flights, keep the high and low seasons in mind. Most flights will arrive in Bangkok, the country's capital and primary international hub. However, other airports throughout Thailand may also be available from your departure location. If you are flying from Sydney, you will typically arrive in Bangkok. Make a reservation in your arrival city to create a smooth arrival experience. There are guesthouses, hostels and hotels throughout every major metropolis to choose from. Browse through their amenities and make sure they can accommodate your needs.
How Will You Spend Your Year?
Now that you have a visa, airfare and a primary reservation – how will you spend your year? Would you prefer to find an apartment and live in a single city? Or would you rather backpack all over the country?
Apartment Rental
Renting an apartment in Thailand is a straightforward process. Lonely Planet advises that most landlords will require first month's rent and a refundable deposit in the amount of two months rent. Renting an apartment for your year in Thailand provides you with a home for your adventures. You can still travel within the country; however, renting an apartment allows you the comfort of having your own bed waiting for you when you return.
Backpacking
Many Australians choose to spend a year backpacking throughout Thailand and Southeast Asia. This allows you to visit the pristine beaches of Phuket, the holy jungles in Chiang Mai and everywhere else in between. However, you will be consistently traveling and needing a place to stay. Thailand has embraced the backpacking community, making finding a place to stay relatively easy. Renting an apartment and backpacking are both excellent ways to absorb the native culture and customs. Consider which way of living is most appealing to you and make the necessary preparations. Spending a year in Thailand is a truly rewarding and exciting experience for Australians of all ages.

Weston Langley is an Australian native and world traveler. He is currently writing a guide about backpacking around Asia. 

Australians of all ages have found great joy in experiencing nearby Southeast Asia on their extended holidays. Due to the relatively close location and favorable exchange rate, Thailand is a popular and affordable way to spend an extended holiday. Spending a year in Thailand allows you to fully experience and absorb the language and culture. Begin planning your year abroad by obtaining your visa, planning your arrival, and deciding how to spend your year.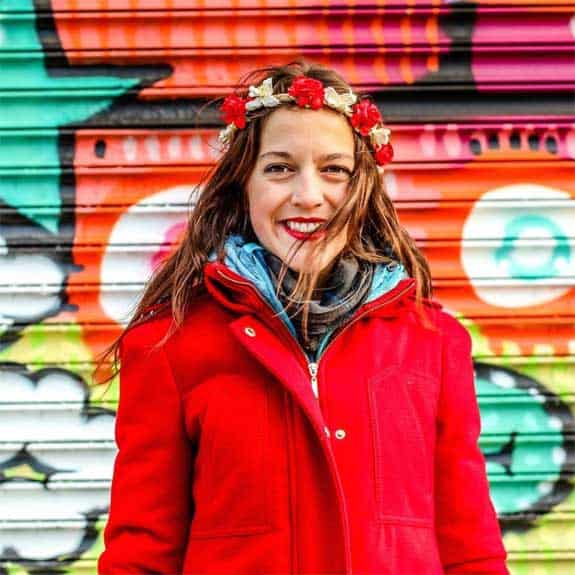 Hi, I'm Jessie on a journey!
I'm a conscious solo traveler on a mission to take you beyond the guidebook to inspire you to live your best life through travel. Come join me!
Want to live your best life through travel?
Subscribe for FREE access to my library of fun blogging worksheets and learn how to get paid to travel more!