9 Fun Facts About Polish People
By Polish Travel Bloggers Karolina and Patryk of karolinapatryk.com
We are Poles and we are proud of it (especially the quirkier side of our heritage!). To get a better understanding of our people, here are 10 interesting and unusual facts about Polish people you may not have known:
1. We Don't Use Dryers
After washing, we hang our clothes on a traditional dryer (shown below). Then we take them off from the dryer and iron them. It's very time consuming and, to be honest, quite silly. We have no idea why we can't buy an electronic dryer to make it faster.

2. We Don't Trust People We Haven't Been Drunk With
Ask any Pole if they have a friend with whom they didn't have one too many with. It's not possible! If you want to have good friend, you need to party hard with them at least once. You'll see what kind of person they really are, and know better if you can trust them. It may sound crazy, but we talked with many Poles whom all agreed. Their best friends are people who saw them truly let loose.

3. Every Spring We Kill Dolls
It's a Polish tradition to make a human-sized doll at the end of winter — called Marzanna — and drown it when the spring begins. This is how we say goodbye to winter.
source: Wikipedia
4. Our Donuts Are Round 
For us Poles, flat donuts with a center hole are just weird. Instead, our donuts are balls topped with with frosting. Inside we typically put marmalade or rose jam. Every year, on the Thursday before Ash Wednesday, we celebrate Tłusty Czwartek (Fat Thursday). On this day you eat as many donuts as you can, competing with friends to see who can consume the most.

5. We Celebrate Name Day 
When Poles turn 18 they become an adult, but they won't celebrate your birthday. Instead, they commemorate Name Day, placing more importance on the feast day of their patron saint than to the day they were actually born (though birthdays with candle-topped cakes and are getting more popular due to American influence). Everybody knows you need to call Maria on February 2nd, Jolanta on June 15th and Wojciech on April 23rd. Here is more information on this Polish tradition.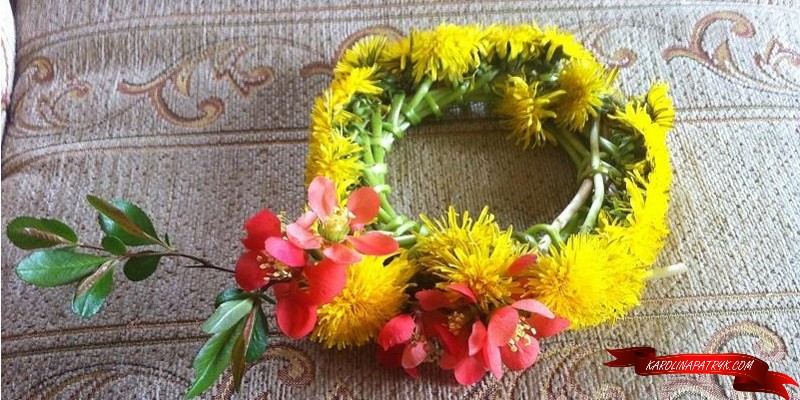 6. We Know English But Are Afraid To Speak It
In Poland it's common for locals to hide their knowledge of English, mainly because they're nervous about making a mistake. Even our Prime Minister Donald Tusk is afraid to speak English. Just take a look at this video:
Maybe this is because in
Polish schools
, we learn only writing, reading and listening. It's not very common to speak English at English classes. Hopefully this will change in the future.
7. We Are Very Superstitious
Many people believe in the bad luck of number 13. They are worried if a black cat crosses their road. When we see a magpie bird, we believe someone will come to visit us. And you'll likely find a stork in our garden to promote fertility.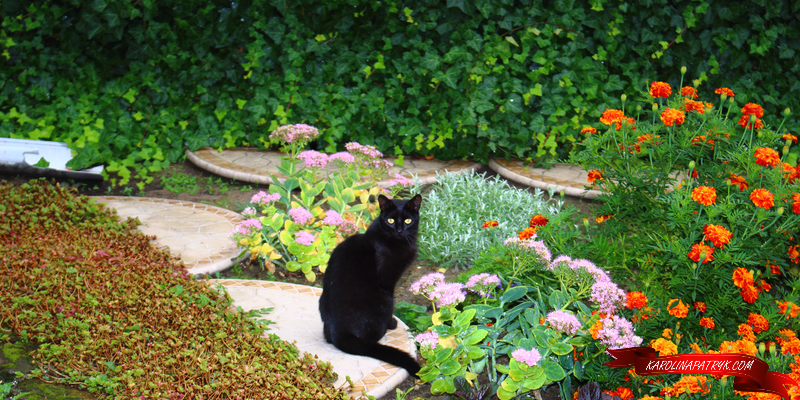 8. Watching Home Alone Is A Christmas Tradition
The story of Kevin is well known to Poles.Every year on Christmas Day we watch Home Alone, and never grow tired of seeing the film.

9. Men Still Kiss Their Lady's Hand
We love this tradition! Polish men typically kiss a woman's hand when the occasion is somewhat formal, such as when first meeting or Name Day.
Recommended:
The Essential Guide to Being Polish by Anna Spysz [Great Reads]
My 10 Most Epic Adventures To Date [Blog Inspiration]
Go Local With Nonprofit Experiences Around The World [Travel Good]
Hi, I'm Jessie on a journey!
I take you beyond the guidebook to inspire you to live your best life through travel. Come join me!
Want to live your best life through travel?
Subscribe for FREE access to my library of fun blogging worksheets and learn how to get paid to travel more!
THE NEW STRATEGY FOR PROFITABLE TRAVEL BLOGGING
Short on time but eager to learn how to REALLY grow your blogging business? This FREE 5-day email course was made for you.