How To Successfully Explore The World As A Deaf Traveler
This deaf travel -focused post is by Michele Herrmann, a Jessie on a Journey contributor. It's part of Jessie on a Journey's Inspiring Travelers series.
Deaf since birth, Calvin Young made a decision that changed his livelihood: To leave his media marketing job and start traveling in February 2015. And he did just that; putting his career on hold and setting out to see the world. After exploring Southeast Asia and Europe with friends, Young came back home to the U.S. and decided to start a blog covering his journeys and sharing his personal deaf travel tips. Nowadays, Young's vlog
Seek the World
is driven by the mission to educate, inspire, and encourage the global deaf community to connect with others and give them the courage to travel. For Jessie on a Journey's Inspiring Travelers series, Young shared his insights on deaf travel, and how all sides of the travel sector can better accommodate this community.
Don't forget to pin this post for later!
Travel Tips For Deaf Globetrotters (And Those Wanting To Be More Inclusive)
1) What made you choose to start a deaf travel vlog?
What made me choose to do this was seeing vloggers out there sharing their stories in English — subtitled and not! I loved their videos, but I wanted to do mine differently. What is the difference? I want the deaf community to have full accessibility by learning all information in a bilingual format — English and American Sign Language. It's difficult for the media to get their stories out to the deaf community due to the language barrier; but it's easier for me because I know sign language. Thus, I am bringing more deaf travel and adventure stories to the world.
2) As a deaf traveler, are there concerns you have to keep in mind while on the road?
Overcoming the language barrier has always been a big concern for me. I have to consider how people within country that I'm visiting perceive me as a deaf traveler, as sometimes I meet people on the road who assume that I'm not capable of doing anything by myself. It's difficult, but I've managed to educate them about what the deaf community can do. For instance, there was once an adventure tour company whose staff didn't want to sell me their activity due to my inability to read others' lips. What I did was explain to them how we could communicate effectively by having a note and a pen ready. Also, they can easily speak to iPhone's "Notes," an app that can decipher what is being said and translate voices into text on the screen. The tour company's guides decided to give Notes a try, and it worked out for both of us. I ended up going out on the tour activity. Usually, I can prove people's skepticism about deafness wrong, and instead I teach them how to better communicate with deaf people. Educating them is what I exceed at.
3) Along with your website, what other resources can deaf travelers turn to for advice or personal assistance?
Social media can make a huge difference for the deaf community. Facebook has completely changed how people find and connect with each other. It has also provided a forum for sharing our voices through a simple post — like asking if there are any local deaf people living in a specific country. Many deaf Facebook users from around the world often know and recommend the right person there to contact. It's amazing! Today, due to social media and the internet, it's so easy to discover and connect with a deaf person living in a different country. Globally, the deaf community so small that it's not hard to connect with each other when we know that we're in the same location. The funny thing: Our deaf culture is a massive bonus for deaf travelers, especially when it comes to finding a local guide or a place to sleep. Often deaf locals will offer deaf travelers a free place to stay, because this act of kindness is part of deaf culture. These relationships connect us to more deaf locals. Thanks to our community around the world, the bond between deaf travelers and locals can foster quickly.
4) While traveling, how do you overcome cultural/language barriers and/or take in mind possible safety concerns?
I've always communicated with others by writing a note or typing on a technology device — such as a mobile phone, tablet or laptop. This makes it easy for others to understand me. Additionally, I enjoy talking with people through physical gestures. Watch this YouTube video of mine as an example: Honestly, I don't really have a safety concern, because it's not who I am as a person to worry about things before they happen.
5) From your experience, how is deafness viewed throughout the world? Are there some destinations that are more mindful than others?
I prefer not to list countries, as I don't want to appear biased. Within some destinations in Asia, locals may see deafness as a considerable disability in us because they wonder how we deaf travelers can possibly communicate. Those negative assumptions usually come out when they first meet us. That being said, some countries have tour operators who are open to working with deaf travelers due to their respective cultures or beliefs. They are used to dealing with a language barrier, so they know how to overcome it quickly. For example, India has more than 20 recognized languages. Indians have learned how to communicate with each other by pointing at objects, gesturing and drawing images. Based on my time in India, I found it easier as a deaf traveler to adjust the way we communicate with them by mimicking these actions.
6) What tips do you have for employees in the hospitality sector for better accommodating deaf travelers?
I'd suggest that they would inquire from deaf travelers how would they like to communicate — whether it's through writing or speaking, or whatever works best for them. For example, at hostels the front desk staff might shout out, "There's an event or party going on" to backpackers chilling in the room. If I was there, I'd have no idea what this person was saying. I'd appreciate it more if that individual can write me a note that there's an event hosted right now. Why? Because I'd love to go! Overall, clear communication is the key.
7) In addition to your website, what other travel gear/resources can you recommend?
I'd recommend downloading
Trover
and
Roadtrippers
because these apps help me in exploring as many destinations as I can.
Both apps will tell you if there are any interesting locations based near you. They allow you to check out a place and if you're interested; then, simply go! I know there are many travelers out there who take all photos, but, if they don't have their laptop with them, they do not have an access to a device for uploading their videos to HD. Here's a solution:
GNARBOX
. GNARBOX is a device that allows you to backup, edit and share footage from any camera — in particular, GoPros and DSLRs —and your phone.
Further Exploration:
How One LGBT Traveler Is Making National Parks More Inclusive
[Blog Exploration]
iLuv Smartshaker 2 Portable Vibrating Alarm For Deaf Travelers
[Travel Gear]
Clever Travel Companion Pickpocket-Proof Garments
[Travel Safety]
Enjoyed this post? Make sure to pin it for later!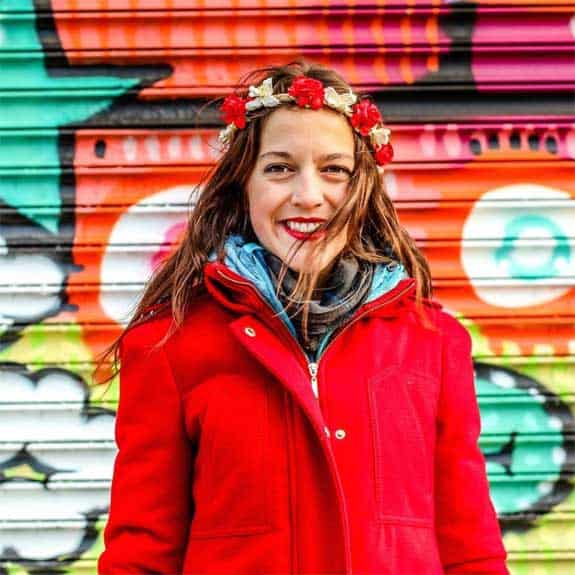 Hi, I'm Jessie on a journey!
I'm a conscious solo traveler on a mission to take you beyond the guidebook to inspire you to live your best life through travel. Come join me!
Want to live your best life through travel?
Subscribe for FREE access to my library of fun blogging worksheets and learn how to get paid to travel more!