Bike-In-Coffee In Albuquerque, New Mexico
One Albuquerque experience I highly recommend is the weekly Bike-In-Coffee event at Old Town Farm from 8am to 2pm on Saturdays and Sundays.
I recommend starting The BikeSmith — a family-owned bicycle rental, retail and repair shop owned by Richard and Rose Noland — where you can rent a bike starting at $35 for the day depending on the style.
From there, you can easily access the scenic Bosque Bike Trail, featuring 16 miles (16 kilometers) of paved multi-use trails with highlights along the way like public art along Tingley Beach, the Rio Grande Valley State Park, the Rio Grande Nature Center, the Albuquerque Biological Park and the National Hispanic Cultural Center.
Just off the trail you'll come to Old Town Farm, a working farm catering to cyclists.
Touring the farm is one of the top things to do in New Mexico as you get to see their delicious crops and beautiful horses before enjoying farm-to-fork food fare and delicious coffee over conversation with new friends.
After experiencing the event for myself, I can honestly say the food is out of this world, with farm owners Lanny and Linda along with the help of their talented staff serving up dishes like Caprese salad, green chile quiche, borscht, raspberry tarts, fresh breads, home-made honey, fig lemon pecan jam and more. For a better idea of the experience, check out the photos below.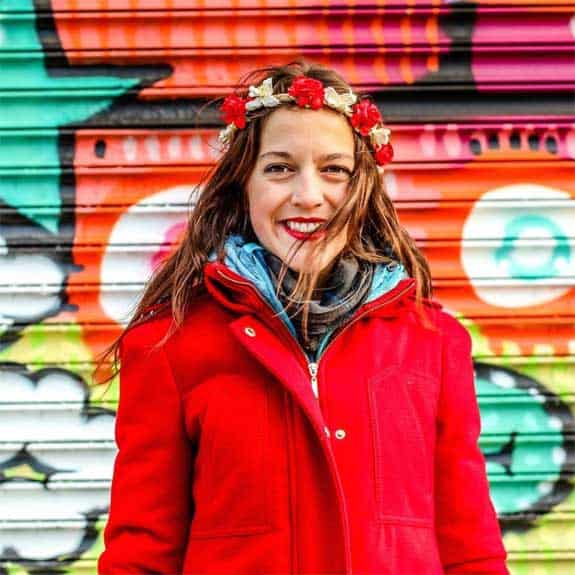 Hi, I'm Jessie on a journey!
I'm a conscious solo traveler on a mission to take you beyond the guidebook to inspire you to live your best life through travel. Come join me!
Want to live your best life through travel?
Subscribe for FREE access to my library of fun blogging worksheets and learn how to get paid to travel more!