17 Unique Gift Ideas For Culture Carnivores
By Jessie Festa & Michele Herrmann
Travelers value experiences over stuff, but there are cases for exceptions—especially during the holidays.
For those looking for the best gifts for travelers — specifically culture carnivores — here are 17 suggestions providing meaningful tokens to bring your giftee closer to another destination.
Note: This post contains affiliate links, which means the site makes a commission, at no additional cost to you. We only recommend products we think you'll love!
Don't forget to pin this post for later!
Books
With this gift not only do you get a delicious cookbook but also a CD of music to pair with your meals!
Guitarist Muriel Anderson has traveled the world, and her recipes and songs are inspired by the places she has visited. Fused with stories from each trip, the words, flavors, and sounds combine to really bring you on a virtual world tour.
If you've been missing the road, The Acoustic Chef can satisfy your wanderlust — and your hunger — while offering a fantastic way to travel from home!
Bonus:
Feel good knowing that a portion of proceeds from this purchase go to Anderson's Music for Life Alliance, a 501c(3) charity that provides grants and fundraising support for non-profit organizations that provide instruments and/or lessons to kids who might not otherwise experience the joy of playing music.
Click here for full information and pricing.
With a special edition version available through Barnes & Noble and Amazon, this Atlas Obscura guide celebrates over 700 of the strangest and most curious places in the world.
With compelling descriptions, many photographs, surprising charts, and maps for every region of the world, this book will be as appealing to the armchair traveler as the die-hard adventurer.
If the traveler in your life loves going beyond the guidebook then this is a must-purchase.
Click here for full information and pricing.
This release from National Geographic takes readers on an extraordinary photographic adventure to more than 50 places that have captivated the general public's imaginations for centuries.
In this visually stunning volume, the world's leading authority on cultural travel and history showcases bucket-list-ready destinations on every continent, from Easter Island's haunting stone moai to Kyoto's breathtaking temples. 
Click here for full information and pricing.
If Sweden is on your travel wishlist, consider this book to be the ultimate cheat sheet in understanding Swedish culture.
Sweden-based travel photographer, writer, and author Lola Akinmade Åkerström provides an entertaining yet educating insight into what this buzzword is all about.
Click here for full information and pricing — and then check out my guide to solo travel in Stockholm to help you plan a trip in real life!
This travel photography book came about as a project by Jeroen Swolfs, in which the photographer traveled to 200 countries in a seven-year span to capture a single unifying element: a street in each city he visited that comprised the country as a whole.
His end result?
Imagery conveying colors, rituals, histories and overall, the locals.
Click here for full information and pricing.
Home Decor
Based on its founders' thirst for travel and love of design, catstudio puts out special collections of location-inspired homewares, such as their range of handcrafted dish towels.
These dish towels are embroidered with names and images connected to all 50 U.S. states, major cities around the world, national parks or landmarks.

Click here for full information and pricing.
Send the latest in Nordic design to your giftee's home with this quarterly subscription service that ships one to five high-end home decor items to showcase in various areas.
Boxes are sent once per quarter:
March 1

June 1

September 1

and

December 10

of each year.
Purchase one box, one year of boxes, or a recurring subscription.
Click here for full information and pricing.
Gift Boxes
Snack lovers will crave this subscription service as the company mails out goodies from around the world right to their doorstep.
Every month treats from a specific country are packed and shipped in a single box. Standard and premium boxes come in three, six and 12-month options.
Click here for full information and pricing.
This online subscription service also sends out a monthly box of unique snacks and candies from a different country.
Each box also contains a fun and educational booklet.
For the 2017 holiday season, Universal Yums has put together a curated box of best holiday treats from 13 different countries plus information on the traditions and stories behind them.
Click here for full information and pricing.
Interactive Experiences
Imagine being able to learn how to cook an international cuisine by getting directions from a chef without having to travel.
This service virtually connects customers with culinary experts through private Skype video calls to receive a 2.5 hours-long lesson on preparing meals within their kitchens at home.
The current list of subjects extends to American, Canadian, Italian, Hungarian, Japanese, and Spanish.
Gift certificates are also available, starting at $50.
Click here for full information and pricing.
Who doesn't love a good scavenger hunt?
Let's Roam gamifies the travel experience through sightseeing scavenger hunts in over 400 cities.
Players discover art, landmarks and local culture while also taking on character roles for a truly immersive experience.
Many of the hunts have a theme, for instance:
When Elephants Roamed Brooklyn
Ghosts Of The Chicago River
Cacti and Cocktails In Tuscon
And more!
These tickets make the perfect gift because they're flexible and can be used any day of the year — no tour guide required!
Bonus:
Feel good knowing that Let's Roam is also passionate about making a positive impact.
They've actually helped raise over $50,000 for non-profit organizations and charities by helping put on charity scavenger hunts and donating tickets for raffles.
Click here for full information and pricing.
If your giftee is open to trading spaces, home swapping can allow for a deeper kind of cultural/language immersion that travelers can't get from hotels or rental services.
With a one-time annual fee, HomeExchange.com members can organize an unlimited amount of swaps to virtually anywhere – 187 countries to be exact.
Just create an account for the person you are gifting to; use his or her email address.
Once the account is created and paid for, she/he can handle the rest.
Click here for full information and pricing.
Fashion
NOVICA is an impact marketplace selling over 72,000 artisan-made goods from around the world.
Empower locals through your purchase while also scoring high-quality ponchos, jewelry, scarves, handbags, art, home goods and more, often made using traditional techniques.
Actually, on the listing page of each item you'll learn more about the artisan, how the product was made and how the production of the product impacts the local community.
NOVICA makes it easy to shop by allowing you to filter by interests like animals, yoga, romance and more.
The holidays are a great time to shop their site, as they have a number of sales going on.
Click here for full information and pricing.
Bonus:
You can also check out their Unique Gifts section here.
Along with this t-shirt available in men's and women's sizes, Passport Passports and Purpose's overall apparel collection is designed to provide travelers with both a sense of humor and a sense of adventure.
Food & Drink Products
These unique chocolate bars, sold through this Ecuadorian experience destination website, are made with premium organic cocoa beans grown in the tropical lowlands of Ecuador.
Each bar is complimented with either chia, quinoa, golden berries or banana.
Free shipping to the U.S.
Click here for full information and pricing.
One of the best ways to explore local culture when traveling:
Wine tasting.
To make sure that special bottle of local vino stays chilled to perfection, this portable beverage cup ensures an enjoyable drink without melted ice making it watery.
In fact, the beverage cup will keep your drink chilled for up to an hour.
Note that it's also great for keeping other beverages — and even foods — cold.
Whether you're going hiking in Panama's cloud forest or trekking through Nepal, you'll be able to bring healthy snacks like fruit and veggies with dip.
Click here to visit their website or click here to purchase on Amazon.
What are your favorite gifts for culturally-curious travelers?
Enjoyed this post? Pin it for later!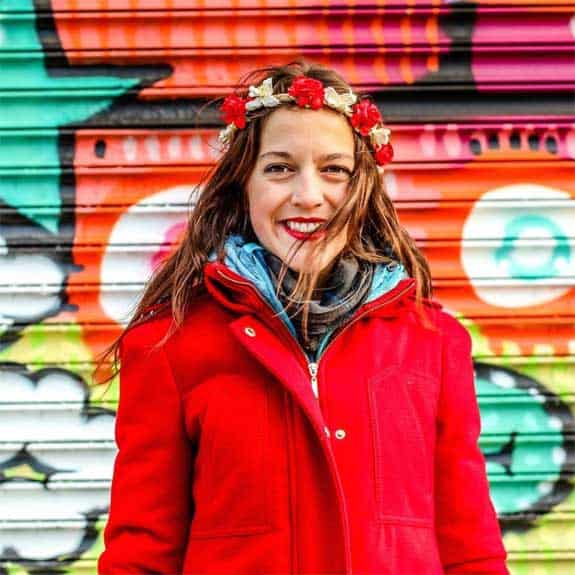 Hi, I'm Jessie on a journey!
I'm a conscious solo traveler on a mission to take you beyond the guidebook to inspire you to live your best life through travel. Come join me!
Want to live your best life through travel?
Subscribe for FREE access to my library of fun blogging worksheets and learn how to get paid to travel more!