Thailand Travel: How To Use The Free Bangkok Airport Shuttle
Traveling to Thailand
? This post will be short, sweet and, hopefully, informative. In Bangkok, there are two international airports: Suvarnabhumi Airport (BKK) and Don Mueang International Airport (DMK). If you're flying into the country from outside of
Asia
you'll likely be flying into BKK; however, if you're looking to explore Thailand via one of the many budget airlines like Air Asia, Nok Air and Thai Smile you'll likely be heading out of DMK, the
world's largest low-cost carrier airport
. I was exploring Chiang Mai (Thailand) and Bhutan during my three-week trip, using Bangkok as my home base for a night before and after each. I booked an airport hotel — which I highly recommend, but more on that below — called
the Golden Jade Suvarnabhumi Hote
l. To and from BKK I was able to access their 150 baht (~$4 USD) shuttle, while to get to DMK about 45 minutes away using their affiliated taxi cost me 700 baht (~$19).
PSST, DON'T FORGET TO PIN THIS POST FOR LATER!
If you need to get between the airports, a budget-friendly option is the free airport shuttle
. I used this shuttle when flying in from Chiang Mai, landing in DMK and needing to get to the Golden Jade Hotel. To
save some money
, I took the shuttle over to BKK to get a cheaper taxi to the hotel, as BKK was way closer. Note that you will need to show proof of flight to get a ticket for the shuttle (in the form of a rubber wrist stamp), though luckily my flight to Bhutan was early the following morning which was good enough for the shuttle attendants. At DMK, I walked to Gate 6 in the arrivals terminal, walked outside and went up to the shuttle desk to get the stamp. The shuttle looks like your average local public bus, though with luggage racks, decently comfortable seats (they're padded and everyone is seated) and air conditioning. I had been nervous everyone would be squished together with their baggage like when you get shuttled to an airplane when boarding (or ride the NYC subway or JFK AirTrain), but it was actually quite pleasant. The shuttle comes about every 30 minutes and the ride is about an hour, dropping you off at the passenger terminal on the 4th Floor, Gate 5 of BKK.
Note the driver will not make stops in between the two airports.
I personally didn't use the shuttle going in the other direction (BKK -> DMK); however, I've heard it's the same routine, and you can grab the free shuttle from Door #2 at BKK. As for the Golden Jade, I recommend this hotel for those just needing a place to crash near the airport. I've been to Bangkok before and wasn't looking to go crazy on Khao San Road. I just wanted a clean hotel with strong Wi-Fi, a hot shower, air conditioning and breakfast included, which Golden Jade offered for about $20 per night.
Want a private transfer option? 
KiwiTaxi
offers affordable transfer between airports, as well as anywhere else you may want to go in Bangkok.
Bonus Tip: 
Wondering
where to stay in Bangkok
? It's wise to stay near the Skytrain (BTS) and underground (MRT) rail systems!
Bonus Bonus Tip: 
While Bangkok has much to offer, don't forget to get out and explore other great Thailand destinations like
Chiang Mai
and
Koh Chang
.
Do you have any Bangkok airport or Thailand transport tips to add? I'd love to hear in the comments below!
Enjoyed this post? Pin it for later!
Recommended:
How A Trip To Thailand Inspired One Traveler To Start A Nonprofit
[Blog Inspiration]
Thailand's Best Street Food: The Complete Guide to Streetside Dining in Bangkok, Chiang Mai, Phuket and Other Areas
by Chawadee Nualkhair [Great Reads]
Clever Travel Companion Pickpocket-Proof Garments
[Travel Safety]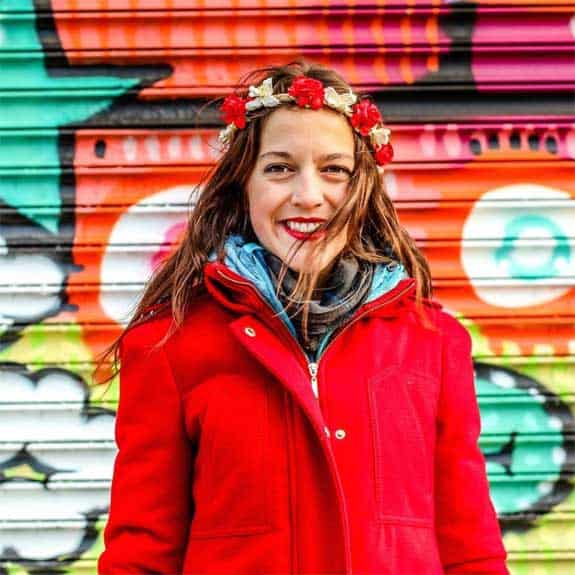 Hi, I'm Jessie on a journey!
I'm a conscious solo traveler on a mission to take you beyond the guidebook to inspire you to live your best life through travel. Come join me!
Want to live your best life through travel?
Subscribe for FREE access to my library of fun blogging worksheets and learn how to get paid to travel more!