10 Tips For Finding The Perfect Travel Souvenir
You know the feeling. There are only two days left of your vacation, and you still haven't gone souvenir shopping. It's not that you don't want to get a special memento from the trip; it's that you have no idea what to get. Use this guide on your next trip to help you choose the perfect travel souvenir for absolutely anyone.
1. Think About Who You're Buying For
The most important thing to keep in mind when purchasing a travel souvenir is the person you're buying for. If your mother doesn't like nicknacks and you buy her a carving or your friend is picky about their clothes and you purchase them a sweater the gift will most likely go in the trash or shoved into a drawer, never to be looked at again. Avoid this outcome by tailoring your purchase to the giftee's interests.
2. Know The Rules
You would be surprised how many souvenirs people purchase that aren't allowed out of the country they're visiting or into the country they're flying to. If you remember in 2012,
two tourists were detained at the U.S. border for trying to bring back chocolate Kinder Eggs
, which are illegal in the United States because of the potentially hazardous small toys inside. Many times when products are created using a natural material like wood, you have to be careful of how the handicraft is made and finished. Additionally, foods and drinks often have very specific laws regarding what you can transport. Mailing souvenirs home also presents potential challenges. I once spent over $100 on seasonings and pastas in Florence to send home to my parents, only to be told you can't mail food and beverage products, even if they are dry.
3. Stay Away From Touristy Souvenir Shops
Like I said previously, it's nice when purchasing a souvenir to try to help local craftspeople. When you purchase something from a touristy souvenir shop or hotel gift store, you're most likely getting something that isn't authentic and may even have been made in another country. Not only that, but browsing local markets, especially in the open air, can be a cultural experience in itself.
4. Purchase A Handicraft
Buying handicrafts as souvenirs is a good idea for a few reasons. For one, it gives the giftee a genuine glimpse into the local culture. Additionally, it helps the local economy and puts money into the pocket of a local artisan. In many places, you can find women's cooperatives where disadvantaged or disabled women are the ones making these items, which means your purchase will also be going toward a worthy cause.
5. Get Something That's Useful
While figurines and carvings are nice, they'll inevitably end up forgotten about on the shelf. If you can get something the person you're purchasing will actually use, your souvenir will get much more mileage. Items like hand-sewn bags, jewelry, dishes, glasses, hats and scarves are my favorite. For instance, when I was in
Bolivia
, I purchased baby alpaca socks, one of the warmest varieties, for my dad to use when he goes hunting. He absolutely loved them, unlike the Loch Ness Monster figurine I bought him from a gift shop in Scotland – yes, bad move, not to mention he thought it was a dragon.
6. Make Something Yourself
There's something extra special about a gift that's handmade. It shows you didn't just choose a gift within minutes, pay for it and continue on with your day, but actually took the time to create something specially for them. These types of souvenirs are best when mixed with a cultural element. For example, when I was on Taketomi Island in Okinawa,
Japan
, I went to a local weaving shop and met the owner. Traditional weaving is a big part of Taketomi culture, as the items this woman weaves are used for courting, festivals and in everyday life. She taught me how to use the giant wooden weaving machines, load in the thread, create a pattern and weave. I ended up making my mother a small table runner adorned with a local symbol, traditionally used to stand for the love a woman has for her partner. While it didn't make 100% of sense in terms of the message, I liked it because of its local importance, and she enjoyed receiving such a local item.
7. Keep Something From Along The Way
Along your travels you may be given some items that also make great souvenirs. For example, in
Vietnam
I went on a tour with Intrepid Travel, who gave the group locally made chopsticks so we'd always have them on hand. Furthermore, while
traveling solo in Morocco
, I watched a local craftsman at work creating beautiful tile mosaics. After I complimented his work, he gave me one of his tiles to keep for myself.
8. Opt For A Local Specialty
Another way to give your friend a glimpse into the local culture is to buy them a souvenir that is also a local specialty. While this can be a handicraft, it doesn't have to be. Some examples of local specialties I've encountered through my travels include Ligurian honey on Kangaroo Island,
Australia
; masapan dolls in Calderon,
Ecucador
; indigenous artwork in Ghana,
Africa
; pesto in the Cinque Terre,
Italy
; alpaca wool clothing in
Peru
; mosaics in Madaba,
Jordan
; wine in Mendoza,
Argentina
; brown sugar candy in Okinawa, Japan; steel pan drums in
Trinidad
; and vanilla and Monoi oil in
French Polynesia
. If the local specialty is a food that you don't want to transport, like a fruit, you can also find something that contains the fruit, like a lotion or cooking spice. Note: Make sure to check exit and entry rules before you make your purchase, as sometimes food, beverages and natural products can cause issues.
9. Make Sure It Won't Land You In Jail
Taking the previous point a step further, you also don't want to deliberately break the law just to get a great souvenir story. Sure, bringing home cocaine from
Colombia
may be seen by some as an interesting souvenir; however, that's only if you even make it home before getting arrested. Even softer drugs like marijuana can get you into big trouble, especially since laws vary from country to country. Research the laws of each country you visit beforehand, and skip making risky purchases.
10. Make Use Of Your Photos
If the souvenir is for yourself, why not make use of all the photos you took along the way and create a collage or scrapbook? Pictures have the ability to preserve memories in a visual way that not many other souvenirs can. I have made scrapbooks from almost all my big trips, and are great for helping me to
remember and relive my travel experiences
.
Do you have a tip for finding the perfect travel souvenir? Please share in the comments below.
This article was adapted from a piece originally published on Gadling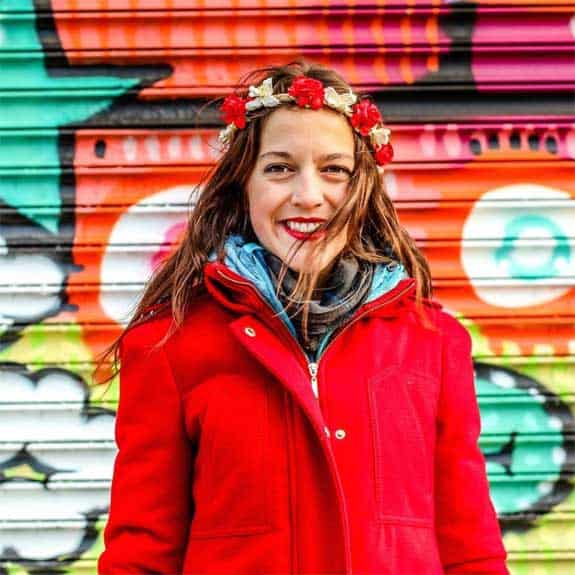 Hi, I'm Jessie on a journey!
I'm a conscious solo traveler on a mission to take you beyond the guidebook to inspire you to live your best life through travel. Come join me!
Want to live your best life through travel?
Subscribe for FREE access to my library of fun blogging worksheets and learn how to get paid to travel more!