12 Quintessential Experiences To Have On Australia's Kangaroo Island
Kangaroo Island is an Australian destination that has remained relatively untouched. People work together to create a sustainable community, wildlife can be spotted in its natural habitat, food is sourced locally, beaches are blissfully quiet and the bush is a place of solitude. To experience the best this untouched island has to offer, here is the traveler's guide to quintessential Kangaroo Island experiences.
Tours: While Kangaroo Island is large, you won't really find taxi service. If you're not renting a car, Exceptional Kangaroo Island creates itineraries based on what you want to do, so you can mix and match experiences or just tell them what your interests are for a custom-designed tour.
Honey Tasting At Clifford's Bee Farm
Endemically, Kangaroo Island didn't have honeybees; however, in the 1880s, pure Ligurian honeybees were brought to Kangaroo Island from Italy.
Because there are no honeybees to crossbreed with on Kangaroo Island, the honey has remained authentic and unmixed, the purest Ligurian honey in the world. There are different flavors depending on what type of flowers the bees collect nectar from, like Sugar Gum, Wildflower, Mallee, Blue Gum, Bottle Brush, Canola and Cup Gum.
All are renowned for their health benefits, some of which include boosting energy, strengthening the immune system, soothing sore throats and treating everything from cuts and burns to yeast infections and arthritis.
At Clifford's Honey Farm, you can see the honeybees at work, learn about honey making, sample honey and try delicious honey-inspired foods and products like honey wine, honey drinks, honey ice cream, honey candy, honey cosmetics and honey crafts.
Sampling Island-Made Liquor At Kangaroo Island Spirits
Kangaroo Island Spirits is South Australia's first and only boutique distillery and visiting is a highlight of traveling in Australia.
Located at Cygnet River, visitors to their cellar door can sample world-class liqueurs and spirits that reflect local and native ingredients like Ligurian honey, wild fennel and juniper berries.
My favorites are the "Honey and Walnut Liqueur," a rich, spicy dessert libation crafted with fresh roasted walnuts and pure Ligurian honey, and their "Pink Lily Strawberry Liqueur," made with sweet South Australian strawberries and vanilla beans.
Along with being known for producing high-quality spirits, the establishment is renowned for their delicious affogato, a dessert featuring a scoop of refreshing ice cream topped with handcrafted liqueur.
Marsupial And Bird Spotting At Hanson Bay Wildlife Sanctuary
As soon as I walked into the bush I spotted a mama koala and a joey in a tree, the breeze swaying the branches. If it's windy, your view will be better as the koalas come to the lower branches.
Moreover, it's easier to spot ground marsupials when it's cool, as when it's hot they tend to hide under bushes for shade.
Nevertheless, kangaroos, wallabies, rainbow lorikeets, cape baron geese, galahs, crimson rosellas, echidnas and other Australian wildlife abound, depending on the weather and time of day.
Gallery-Browsing In Kingscote
In Kingscote there are two main galleries, Fine Art Gallery, a husband and wife team with two locations, as well as Shep's Studio.
Whether you're interested in art or not, it's worthwhile to see how the pieces reflect life on Kangaroo Island as the local artists showcased bring themselves into their pieces.
You'll browse everything from paintings to jewelry to porcelain to sculpture.
Tasting Your Way Through One Of Kangaroo Island's Wine & Farm Gate Routes
Not surprisingly, all-natural Kangaroo Island is full of sustainable wine and fresh farm gate experiences. Instead of simply visiting one cellar door or farm shop, I suggest following one of the island's winery and farm gate trails.
For example, if you opt for the "Dudley Peninsula and American River Trail," you'll enjoy pizza and wine at Dudley Cellar Door, charcuterie and a view at Champman River Wines Cellar Door, complimentary vino tastings with local olives and regional cheeses at Sunset Winery and fresh Kangaroo Island seafood at the Oyster Farm Shop.
Along the way, you'll also discover sweeping views, history, beaches, nature, art and locally-made products. For more information on this route, other wine and food trails and maps, click here.
Pelican Feeding At Kingscote Wharf
One of the most surreal animal encounters you can have is watching "John The Pelican Man" feed the pelicans at Kingscote Wharf.
He does it every evening at 5:00 PM sharp, and you'll see the massive birds gulp down fish through their skinny necks. John provides interesting commentary, as well. The price for the experience is AUD 2.00.
Hiking To The Hidden Stokes Bay Beach
You won't know about this beach unless you take a tour or talk to a local (or read this article).
To get to it, you'll start at the Stokes Bay parking area and trek through honeycombed caves and crevices until you emerge onto a white sandy beach with a translucent blue water.
There's a natural pool for kids, waves for surfing and bizarre rock formations to explore. As my Exceptional Kangaroo Island guide, Mary, explained, "There's something for everyone here. And, it's very safe."
Cheese and Yogurt Tasting At Island Pure
You'll see many sheep sheds and farms across Kangaroo Island. At Island Pure, you can watch the sheep being milked and learn about how the milk is turned into all-natural cheese and yogurt.
The best part is the tasting at the end of the visit. I guarantee KI Hallumi will become your new favorite food, and if you have access to a grill purchase some and grill it as a snack. Delicious.
Pure Luxury At Southern Ocean Lodge
I'll admit, Southern Ocean Lodge is indulgent. Tell any Australian you're going to Kangaroo Island and they'll immediately ask, "Are you staying at Southern Ocean Lodge?"
It's a 5-star all-inclusive lodge right on the Southern Ocean, with the entire ocean-side of the property featuring floor-to-ceiling windows.
Each room has a terrace or balcony to sit outside with a nice glass of bubbly watching dolphins and seals frolicking in the water or the sunset over the white sand Hanson Bay Beach.
Most rooms also have a bathtub against the translucent walls so you can indulge in their sustainably-produced spa products while enjoying the view.
Natural Wonders In Flinders Chase National Park
In Flinders Chase National Park, you'll have the chance to explore an array of natural wonders. The unworldly boulders at the Remarkable Rocks will leave you curious at how these stones, some of which look like dripping lava and others that appear to be perfectly carved, sit precariously atop a granite outcrop without falling.
There are also beautiful ocean and beach views from the top. At Admirals Arch you'll view up close the ocean's power to carve a coastline, as well as the 7,000 New Zealand Fur Seals that live and breed there, including playful pups.
There are also many hiking trails as well as the postcard-worthy Cape du Couedic and Cape Borda lighthouses. The park is open everyday of the year except Christmas Day.
Admission charges are as follows:
Adult $10 Park entry fee per person per day. (valid 1 Jul 2012 – 31 Dec 2013)
Concession $8 Park entry fee per person per day. (valid 1 Jul 2012 – 31 Dec 2013)
Child $6 Park entry fee per person per day. (valid 1 Jul 2012 – 31 Dec 2013)
Family $27 Park entry fee per day. (valid 1 Jul 2012 – 31 Dec 2013)
Strolling Among Seals At Seal Bay
A visit to Seal Bay Conservation Park is a guarantee you'll be immersed in the seal community. Hundreds lounge lazily on the beach, cuddling, swimming, catching waves and rolling in the sand.
With so many present on the beach, it may not be immediately obvious these sea lions are classified as "vulnerable" — one step down from endangered — on the South Australian endangered species list.
While their total population is about 12,000, you can find 1,000 of them in this particular colony.
Art, Wine, Oil And Animals At The Eucalyptus Distillery
At Emu Ridge Eucalyptus, you can browse Kangaroo Island eucalyptus oil and products as well as learn about the creation process.
There is also a craft gallery, wine tasting bar, cheese platters, Bushcraft souvenirs and adorable animals, as the owners use the distillery as a makeshift rehabilitation center for orphaned wildlife.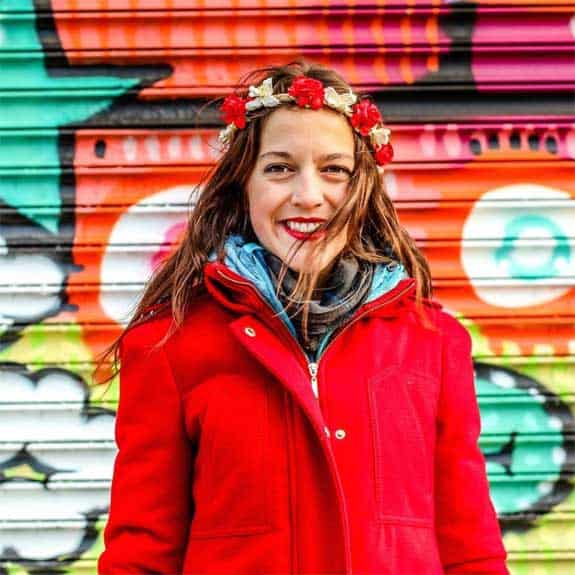 Hi, I'm Jessie on a journey!
I'm a conscious solo traveler on a mission to take you beyond the guidebook to inspire you to live your best life through travel. Come join me!
Want to live your best life through travel?
Subscribe for FREE access to my library of fun blogging worksheets and learn how to get paid to travel more!