The World's Best Destinations To Visit As A Vegetarian
Even if you don't want to become fully vegan or vegetarian, it's both ethical and healthy to trim out some of the meat you're eating in lieu of produce and animal-free foods. Why? Because along with high-meat diets having increased risk for certain cancers, fatigue, chronic diseases and potential carcinogen ingestion, eating too much meat is believed to contribute to world hunger.
Think about it. It's believed about 925 million humans around the globe suffer from hunger — a number larger than the entire population of the USA, Canada and the European Union. Moreover, enough food exists to feed every person on Earth. The problem is most of the world's crops are fed to livestock, which end up on the plate's of the wealthy. If you think about the amount of food a cow consumes vs how much meat it offers once killed, you'll see there's a diminished return on investment.
Again, I'm not trying to turn everyone vegetarian — I myself am a meat-eater, although I try to eat hunted meat from my family as much as possible; however, I'm giving you all something to think about when eating your way through your next destination.
Tips For Eating Vegetarian On The Road
Luckily, eating vegetarian on the road doesn't have to be impossible, especially if you plan ahead, opt for vegan yoga retreats and plant-based tours, and choose destinations like the one's listed in the below infographic.
Perusing the local farmer's markets is not only a worthwhile cultural experience, but can help you stay meat-free and savor a true taste of the location, literally.
Choosing an accommodation with a kitchen so you can prepare your own meals is also a wise idea. This can help keep your waistline in tact while traveling, not an easy feat when chowing down on street food and in restaurants all the time.
A number of apps exist that also help travelers make wiser food choices away from home. Some of these include:
Is It Vegan? (free; iOS & Android): Scan the UPC of a food or beverage product to learn if it's vegetarian or vegan (or not), receive a detailed summary of the ingredients, and have the ability to upload your own entries.
Veg Travel Guide by HappyCow ($2.99; iOS & Android): HappyCow's website offers a wealth of information for veggie travelers, and their app is a great accessory to have for finding vegetarian hot spots — including directions and contact information  in unfamiliar places.
VeganXpress ($1.99; iOS): This app works both on and offline to provide vegetarian/vegan dining info for popular chains and eateries. They also give full information on cruelty-free beverages and booze.
Go Vegan! with Sarah Kramer ($4.99; iOS): This app from the "World's Coolest Vegan" (Herbivore Magazine) features 60+ recipes, video and audio cooking tips, note-taking, shopping list-making and event-planning capabilities, and a fun Go Vegan theme song by The Monkey Bunch.
21-Day Vegan Kickstart (free; iOS): New to meat-free eating? This app helps you make the transition with tips and step-by-step recipe instructions and photos.
Cruelty-Free (free; iOS & Android): Not only is keeping a vegetarian diet a good idea, but re-assessing your toiletries and beauty products for vegan products is both ethical and healthy. Think about it. Would you want to put something on your skin containing ingredients that made the company question how safe it was to test on humans, and therefore looked to animals? This app will help you make more ethical cosmetic and household product choices.
What's your favorite vegetarian destination? Please share in the comments below.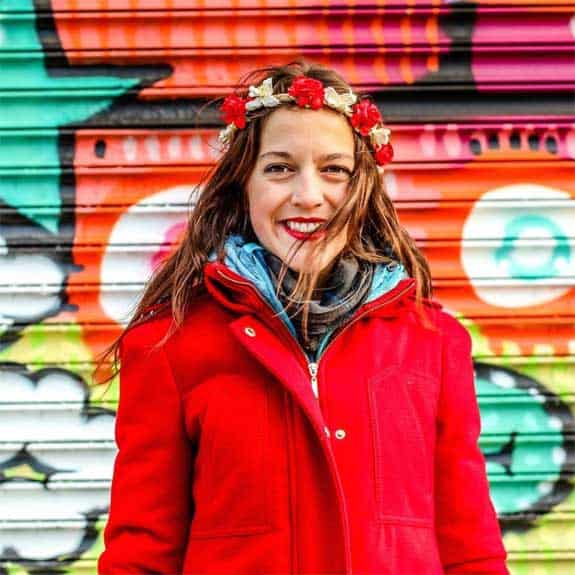 Hi, I'm Jessie on a journey!
I'm a conscious solo traveler on a mission to take you beyond the guidebook to inspire you to live your best life through travel. Come join me!
Want to live your best life through travel?
Subscribe for FREE access to my library of fun blogging worksheets and learn how to get paid to travel more!