Blogger Brand Collaborations: 3 Ways To Get Paid When There Isn't A Budget [Podcast Ep. 9]
Are you sick of blogger brand collaborations that don't pay, but instead promise exposure or free products?
Let's change that.
In this episode, you'll learn:
Three powerful methods for turning an unpaid brand partnership into a paid one
How you can make money working with brands even if you don't have 100,000 Instagram followers
Some of my favorite personal examples of getting paid for an influencer campaign even when it was supposed to be unpaid
My strategy for responding to emails that (originally) don't offer to pay my project fee
And more!
How To Get Paid For Blogger Brand Collaborations – Podcast Episode Audio
Listen to the full episode using this embedded player…
…or click the links below to tune in on your preferred audio platform:
Click here to listen on Apple Podcasts/iTunes
Click here to listen on Spotify
Click here to listen on TuneIn
To help you start getting paid to travel, I'm sharing my free How To Successfully Pitch Brands As A Blogger Workbook.
Along with helping you flesh out a strategy for working with brands, the workbook also includes some of my best pitch templates.
How To Make Money Working With Brands [Video]
Prefer to learn through video?
Watch my mini masterclass above!
You'll learn three of my favorite strategies for turning unpaid blogger brand partnerships into paid ones. If you're interested in full-time blogging, you won't want to miss them.
Best of all, these can work even if you don't have a huge audience.
Brand Blogger Collaboration Templates
Before we dive into the podcast episode transcript, I also want to share a powerful customizable product I've created:
Brand Blogger Collaboration Templates.
This bundle includes two powerful PDF templates that can help you dramatically increase your partnership earnings. These include:
An editable Rate Card Template (with a video tutorial on how to use it to land paid campaigns!)
An editable Custom Proposal Template (again, with a video tutorial on how to use it to land paid campaigns!)
If you're sharing your rates in your pitch email or in your media kit, you're leaving money on the table.
The above templates allow you to earn more than your base rate, while also providing the brand partner with the most powerful campaign possible.
Click here to learn more about how to approach brands a blogger in a way that gets a positive response and increases your earnings.
And on that note, let's dive into this episode's strategy on getting paid to work with brands even when there isn't a budget.
Negotiating Brand Partnerships When There Is No Budget: Episode 9 Transcript
Curious how to monetize your blog? One top way is collaborating with brands.
Actually, I have a number of blogging courses focused on things like profitably working with brands and landing paid press trips.
What I've noticed is that before taking these courses, many of my students had no idea you can turn an unpaid campaign into a paid one.
The truth is many of my paid partnerships don't start out with me receiving a proposal with a stated budget.
Instead, I need to take certain actions to ensure that I am paid for my services, which is what we are going to dive into in this podcast episode.
But, first, before we get started, I want you to head to the show notes where I have a link to a FREE workbook I've created on successfully pitching brands.
It's going to show you exactly what you need to do to see success with your brand pitching efforts, and even better, I am going to share with you my best performing email pitch templates.
So, you just put in your own information, and you've got a done-for-you email pitch template ready to go.
Feel free to grab that right now. I'll be waiting.
Okay, let's dive into my brand pitching tips for turning an unpaid campaign into a paid one.
Keep in mind, if you can meet potential collaborators in person that's always helpful. For instance, travel blogger conferences can be powerful for landing brand partnerships.
Tip #1: Flip the brand collaboration pitch
Sometimes brands and tourism boards will email you saying they'd love to work together with no mention of a budget.
This is because they want to put out feelers to see what they can get from you for free or for trade.
And who can blame them!
There are so many content creators who are willing to work in exchange for promises of exposure or for free products.
Now, don't take this non-mention of payment as a bad sign.
Get excited that this brand or this tourism board has shown interest in you and that they're excited to work with you; that they see value in you.
Then send them something like this:
Let them know that you're also excited to work together — pending that you are — and make it clear how they would benefit from a partnership, such as getting in front of your highly-engaged solo female travel audience who would benefit from their travel safety product.
Highlight any relevant past campaigns and make it clear how you stand out from the crowd.
Finally, let them know that you've attached your rate card for their reference and that if all sounds good, you'd love to hop on a call to discuss further, "How does Friday at 2:00 p.m. EST sound?"
Your goal here is to get them on the phone so you can start building that relationship. Start doing this, and you'll be surprised how much "flipping the pitch" can benefit you.
Actually, I did this just last month:
I was invited on a press trip where the trip was fully comped or hosted, but they straight out said there was no budget to pay bloggers on top of that.
I replied back something similar to the template I just shared, noting that I'd love to work together but I don't do unpaid trips.
My contact replied back a couple of days later saying he had talked to the tourism board and they were able to pay my fee.
Tip #2: Ask to be paid for the brand blogger collaboration in deliverables
Sometimes it's tough for a public relations rep to get budget approval for a campaign that's promising exposure; however, if they can tell the brand that they're paying for something tangible, such as high-resolution photography or a professional video that they can use on their channels, well, it's going to be much easier to get that budget that you're seeking.
You don't need 100,000 Instagram followers to make money #WorkingWithBrands. Tip #2 proves it! #InfluencersWanted
Pro tip:
Make sure that whatever tangible deliverable you're pitching is something you have examples of.
For instance, if you're asking to be paid to create a drone video, then you should have some examples of drone videos you've created so the brand can picture what they'll actually get.
Tip #3: Ask to be paid for the campaign per benefit received
Personally, I've found this to be really powerful when working with smaller brands who maybe don't have a big budget or who are scared to work with bloggers for campaigns that don't have these clear tangible outcomes.
So, make those outcomes clear.
What I've done in the past is I've gotten paid for, say, every email address I've given the brand that they can then use for their email marketing efforts or for every app download that I've been able to get them.
Tip #3 offers a clever way to make money #WorkingWithBrands even there is no stated budget! #InfluencersWanted #TPTBPodcast
To make that just a bit clearer, let me share a true-life story:
I was once pitched by a small beverage brand in Ecuador.
They were launching a new all-natural drink that helped empower local farmers by paying them for the ingredients in the drink.
Pre-launch, they wanted to gather emails so they had people to actually launch to.
They didn't have the money to pay my fee; however, they were willing to pay me for each email subscriber I sent their way.
The way we got these subscribers is we hosted a giveaway where there were three winners who would win a certain amount of the beverage.
In order to enter it was necessary to provide your email and give consent to be added to the company's email list.
Now I knew that my audience would be interested in this blog giveaway — even though it wasn't an expensive prize — because of the sustainability factor and the fact they'd be helping to empower farmers in Ecuador.
The really important thing to remember here is that you need to have a highly-engaged, targeted audience to promote something like this to.
Why?
Because if you don't have an audience that's going to take the action that you want them to, you're not going to end up getting paid.
And just a little tip here:
You want to make sure that you're constantly building your email list with targeted subscribers, and you also want to make sure that you regularly email them — at least once per month — with valuable helpful content that will keep you front of mind for them; that will lead to your audience trusting you and just building that relationship with your community.
Want to *profitably* work with #brands as a #blogger or #influencer? Check out these three powerful tips!
This way, when you do email them saying:
"Hey, I'm collaborating with this brand and we're hosting a giveaway" they'll be more likely to enter.
Alright, now I hope you enjoyed this episode.
I hope you feel inspired to go start pitching and working with brands, and again, your first step with this is really going to be downloading that free workbook, filling it out, and grabbing those pitch templates so you can start pitching brands successfully.
Finally, make sure you subscribe so you get notified when future episodes publish.
Happy blogging!
Be A Guest On The Profitable Travel Blogger Podcast
If you have actionable strategies to share to help bloggers grow their traffic, community, and income, as well as create profitable and healthy online businesses, I'd love to hear from you!
Note that interview episodes will also be livestreamed on YouTube, so guests need to be comfortable on camera and should have access to headphones, a microphone (or headphones with a microphone), a strong internet connection, and nice lighting (such as studio lighting or a room where you can sit in front of a window).
Please click here to fill out the podcast guest application form.
Stay In The Loop
Do you want to get notified when new episodes publish?
Interested in hearing about opportunities to join livestreamed podcast interviews so you can engage, ask questions, and turn your blog into a profitable business more easily?
Then make sure to opt-in for podcast email notifications sent to your inbox!
You can do that by clicking here.
Subscribe + Review (To Win A Prize!)
Love learning new blogging strategies to help grow your website traffic, community, and income?
Click here to subscribe on iTunes to be notified when new episodes publish.
As this is a new podcast, I'd also be extremely grateful if you'd leave a review right here and let me know your favorite part of the episode or a takeaway you walked away with. By leaving a review, you help the show be seen by more people, helping the episodes to have a greater impact.
Bonus:
Each month, I'll be choosing one reviewer at random to win a FREE seat inside one of my masterclasses.
Winners can choose from:
How To Grow Your Blogging Income Through Facebook Ads
How To Land Paid Press Trips As A Travel Blogger
How To Make Money (Fast) With Affiliate Marketing
How To Start A Tour Company In Your Own Backyard
How To Start A Blog, Grow An Audience & Make Money
Build Your Blogging Profit Plan Masterclass
Winners will be chosen at random from the reviews and will be notified via email.
#TPTBPodcast
Have a question about one of the strategies explained in the show?
Do you want to share a takeaway with your community?
Please share on Instagram and Twitter using the hashtag #TPTBPodcast.
This not only allows you to interact with the community, but I'll also be monitoring and adding to the conversation to answer your questions and connect with you, too!
How do you get paid for blogger brand collaborations when there isn't a budget?
ENJOYED THIS POST? PIN IT FOR LATER!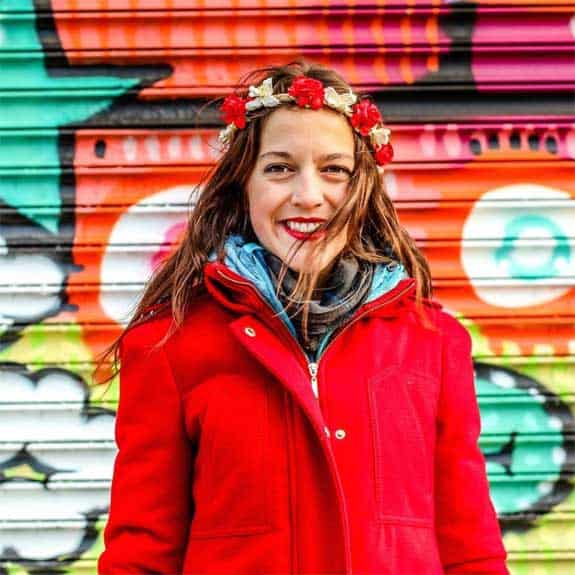 Hi, I'm Jessie on a journey!
I'm a conscious solo traveler on a mission to take you beyond the guidebook to inspire you to live your best life through travel. Come join me!
Want to live your best life through travel?
Subscribe for FREE access to my library of fun blogging worksheets and learn how to get paid to travel more!