Notes On Realizing What's Important In Life
You will not be punished for your anger, you will be punished by your anger – Buddha
I recently started attending a meditation class called "Soup and Serenity" on Wednesday afternoons at Dipamkara Meditation Center in Port Jefferson,
New York
. On the outside, the place appears to be a small home in a charming harbor village, but as soon as you step inside you can feel the peace within the room. Everyone removes their shoes at the door and then finds a seat in front of the altar-type setup where the instructor, Maggie, sits. The session begins with a lesson, something we should think about and try to process when we meditate and also after we leave. If there are things that are difficult for us to mentally digest, we have the chance to discuss them over homemade soup at the end of the meditation. I find the group to be wonderful. Nobody judges or tries to force beliefs upon you, but instead, gives you things to think about that can help lead you to a more peaceful mind and a more peaceful existence. At the last session, the major focus for the day was that we should try not to categorize people into the groups of people we like, dislike, and are neutral toward. Instead, we should strive to love everyone. This is not to say that we turn our heads away when people do terrible things, but instead realize what they have done and see that their psychoses have led them to their actions. While some of this is difficult to digest — after all, there are some really bad people in the world — this thought led to further discussion about how, as children, we have an inherent desire to help others. It has also been found that certain areas of the brain that trigger pleasure receptors are activated when we give to others.
Memories Of Asia
All of these ideas brought me back to my summer in
Southeast Asia
and
China
, touring rural villages. Reading the journal that I kept during this time I was constantly transfixed to the idea that there is something our culture is missing. This thing keeps many away from true peace and happiness, and is a secret thing that the people who lived in these small, hard-working villages knew about. These people had very little in terms of possessions and lived a very simple life, but they were all extremely happy. They danced, they sang, they played with their children, and most of all, they were extremely generous. All of the people I met had no problem inviting me into their homes for meals and charades-like conversation — my Thai, Vietnamese and Chinese language skills were minimal — despite the fact I clearly had a lot more in terms of money and possessions. But, did this really make my life better? Could I honestly say I was happier than these people? Did I really "have more"? I shared this experience with the group at the meditation center and all the members were very moved. Maggie agreed with what I told her and said it made a lot of sense. Apparently, as long as you are above the poverty-level for where you live, possessions do not bring true, lasting happiness. That Mercedes-Benz may be exciting to own, but is that what you want to recall as your life's meaning when you are on your deathbed?
Realizing What's Important
I heard a story about a man from Alabama who was affected by devastating tornadoes. He lost everything: his home, his possessions, his car, and, most importantly to him, his dog. Luckily, his dog was eventually found at a pound and the man was reunited with his pet. Nothing else mattered to him; he did not care what material possessions he lost, because he had found his dog he was a happy man once again. This is a great story in terms of how people can begin to evaluate their lives and see what is truly meaningful in them.
Have you had an experience that made you realize what was important to you in life? Please share in the comments below.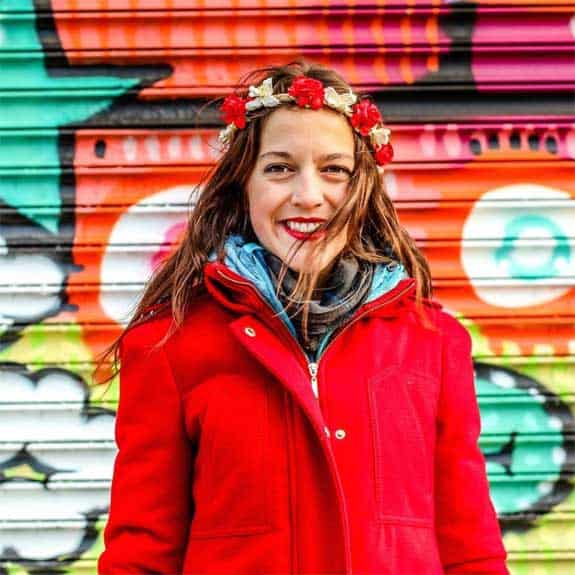 Hi, I'm Jessie on a journey!
I'm a conscious solo traveler on a mission to take you beyond the guidebook to inspire you to live your best life through travel. Come join me!
Want to live your best life through travel?
Subscribe for FREE access to my library of fun blogging worksheets and learn how to get paid to travel more!