10 Must-Visit Remote Destinations Around The World [Photo Essay]
As technology and transportation advance, the world becomes smaller and smaller; however, that doesn't mean there aren't still out-of-the-way destinations with well-preserved history and culture worth exploring. Although tricky to get to, these 10 remote spots are worth the journey.
1. Easter Island
One of the most famous remote islands in the world, Easter Island, a special territory of Chile, is well known for its iconic moai statues (shown above). Located 1,289 miles from the closest inhabited island and 2,400 miles from Chile, it's one of the world's most isolated inhabited islands. To get there, flights run to and from Santiago, Chile, Lima, Peru, and Tahiti, although check with LAN Airlines ahead of time as they don't run daily from each location. Easter Island is a true highlight of any
trip to Chile
!
2. Robinson Crusoe Island
The largest island of the Chilean Juan Fernández Archipelago, Robinson Crusoe Island is 419 miles west of South America in the South Pacific Ocean. In 1704, a man named Alexander Selkirk asked to be put ashore here after a dispute with his ship's captain, and spent four years living on the island alone. This lonely man on a lonely island gave Daniel Defoe the inspiration for one of the most famous literary characters in history. With less than 900 inhabitants, the community depends heavily on the spiny lobster trade. The main reason to visit this island is its unspoiled beauty, with excellent diving and hiking and an array of landscapes like mountains, valleys, rainforests and rugged terrain from the ancient lava flow. ATA runs flights there from Santiago depending on the weather. Fliers will descend on a small landing strip on the Aerodrome Robinson Crusoe, and will then be taken by boat to the village of San Juan Bautista.
3. Ittoqqortoormiit, Greenland
Although Greenland is large in size, it's home to numerous remote areas, the most remote being the settlement of Ittoqqortoormiit. With less than 500 inhabitants, locals have ample space to roam around. Visitors can take part in activities like dog sledding and sailing the largest and longest fjord system in the world, Scoresby Sund. To get there, you can take a flight with Air Iceland, Iceland Express or Iceland Air, although flights aren't daily. Once you arrive in the destination airport of Constable Point, you'll take a helicopter to Ittoqqortoormiit.
4. Pitcairn Islands
These tiny islands are the last of the British colony in the South Pacific and the most isolated British dependency. Of the four islands, Pitcairn is the only inhabited island of the group, with Adamstown being the capital and only settlement containing the islands' entire population. Visiting Pitcairn is extremely difficult due to the irregularity of transport. First, you'll need to pay a $100 fee and get a license from the governor by showing proof you're in good health, have a way to leave the island and have at least NZ$300 (about $200) per week to cover your cost of living. To actually get there, you'll take a plane to Mangareva in the Gambier Islands, 330 miles away from Pitcairn. Then you can catch a charter vessel, which takes 32 hours. Once you are there, you'll be able to see the shipwreck of the "Bounty" in Bounty Bay, Polynesian petroglyphs at Down Rope cliff, a Galapagos tortoise named Mrs. Turpin and the sea-level cave and picturesque beach of Gudgeon.
5. Macquarie Island
Located about halfway between Australia and Antarctica in the Southern Ocean, Macquarie Island is a Tasmanian State Reserve managed by the Tasmanian Parks and Wildlife Service. It's a UNESCO World Heritage Site for two reasons. One, it is the only place in the world where rocks from the Earth's mantle, nearly four miles below the ocean floor, are actively exposed above sea level. Additionally, the fact it's so remote allows the island to have a windswept landscape featuring dramatic changes in flora, unspoiled beauty and huge colonies of penguins and seals. To get there, travelers can get a boat from Hobart in Tasmania or Bluff in New Zealand, which takes three to four days. Some transportation companies that do the route include Quark Expeditions, Aurora Expeditions, and Heritage Expeditions. Because there is no port on Macquarie Island, visitors are brought to shore on small boats.
6. Concordia, Pakistan
Residing on the border of Pakistan and China, Concordia is the meeting point between Baltoro Glacier and the Godwin-Austen Glacier, in the center of Pakistan's Karakoram range. Around Concordia, you'll also find four of the world's 14 "eight-thousanders." These include the mountains of K2 at 8,611 meters, Gasherbrum I at 8,080 meters, Broad Peak at 8,047 meters and Gasherbrum II at 8,035 meters. In fact, Concordia is the only place in the world where four peaks higher than 8,000 meters can be seen. While a beautiful place, you'll have to walk for about 10 days until you reach the foot of K2. You'll first fly into Pakistan's capital, Islamabad, to fill out the necessary trekking papers, then fly or drive for two or three days as for as you can toward Askolie, the last village before Concordia and K2.
7. Barrow, Alaska
Barrow, the largest city of the North Slope Borough of Alaska, is the ninth northernmost city in the world and the northernmost city in the United States. It's a great place to enjoy the Iñupiat Heritage Center, bird watching, experience an unusual tundra tour, browse traditional markets and visit the northernmost most point in the U.S., Point Barrow. While remote, you can into Wiley-Post Will Rogers Memorial Airport via Alaska Airlines and Era Airlines.
8. Deception Island, Antarctica
Located in the South Shetland off the Antarctic Peninsula, Deception Island is the caldera of an active volcano. People visit this remote island to view wildlife like fur seals, sea birds, and Chinstrap penguins, swim in Pendulum Cove's volcanically-heated waters, take in ash-layered glaciers and sometimes even experience an icy scuba dive into the restless volcano. There is also history and ruins, as the island was once home to the whaling and Antarctic bases of many countries until violent volcanic eruptions pushed them out. The island was named after a pilot who misjudged his landing and crashed, killing four passengers and leaving one to die waiting for help on the isolated island. To get to Deception Island, you'll need to arrive by ship via a cruise or tour. Luckily, there is some great information online about 
how to get the best price on an Antarctica cruise
.
9. Tristan de Cunha
Located 1,750 miles from the nearest mainland of South Africa's Cape of Good Horn, Tristan de Cunha is another world. This group of remote volcanic islands in the south Atlantic Ocean is the most remote inhabited archipelago in the world, with a population of fewer than 300 people. Reasons to visit include the brilliant basalt cliffs and a volcano reaching 6,760 feet above sea level, the most isolated settlement in the world, bird watching and coins and stamps, one of the island's main sources of income. Because there is no airport, Tristan da Cunha can only be reached by taking a six-day journey from Cape Town.
10. Svalbard, Norway
This Arctic archipelago is the northernmost part of Norway, located above the Arctic Circle about 400 miles off Europe's mainland. Out of Svalbard's 2,700 residents, about 2,000 live in the town of Longyearbyen (shown above), with the rest of the population being scientists and miners. One special facet to the destination is it houses the Global Seed Vault, an underground cellar that safely stores the planet's plant seeds in case of a global emergency. Reasons to visit the destination include exploring untouched arctic wilderness, seeing polar bears, bird watching, visiting national parks and seeing Norway's largest glacier, Austfonna. To get to Svalbard, you can fly into their airport in Longyear, located about two miles from Longyearbyen.
What remote destinations around the world would you add to this list?
This article originally appeared on Gadling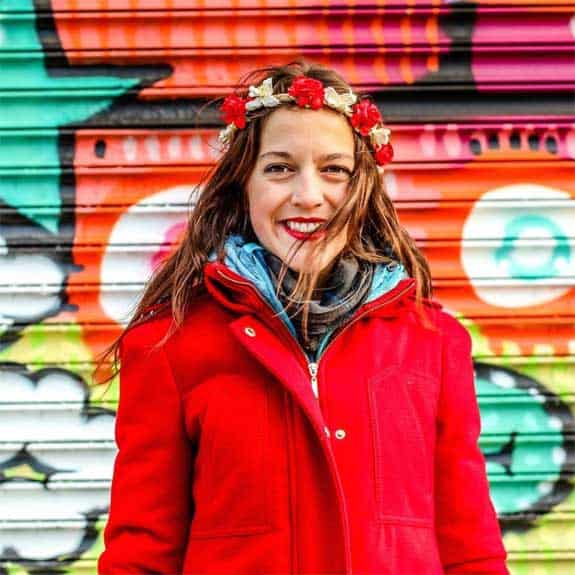 Hi, I'm Jessie on a journey!
I'm a conscious solo traveler on a mission to take you beyond the guidebook to inspire you to live your best life through travel. Come join me!
Want to live your best life through travel?
Subscribe for FREE access to my library of fun blogging worksheets and learn how to get paid to travel more!